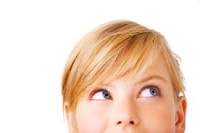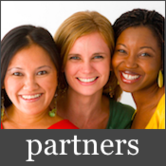 Jesus said,
"Follow Me, and I will make you fishers of [wo]men"
— Matthew 4:19
Hello, dear brides! I am humbly grateful for the way that our Beloved has been kind and caring to us and for Him to be fulfilling His Promise for this year! We are working together, helping and encouraging each other, and in this way we are keeping the communion between our 3 blogs: English, Spanish and Portuguese 🙂 Thank you Dear for leading us in this way and we hope that YOU  who are our faithful partner can be blessed from everything that He has done for us too! Be encouraged 🙂
"After these things I looked, and there was an enormous crowd that no one could count, made up of persons from every nation, tribe, people, and language..." Revelation 7:9
~ Paula
Daddy!!!!
Ajudamatrimonial
Dear Partners, I want to thank you for your support of this Ministry and to many lives that come to us so hopeless and broken. It's because of that we can continue His work by translating and providing these resources to many languages! I want to share an amazing news, I had no idea that South Africa has many dialects, we Praise The Lord that we now have the books Restore your Marriage and Wise Woman translated into Afrikaans, but now the Lord so amazingly brought us translators who also speak Zulu, and by His will soon we will have hope coming to Zulu speaking women and men who are in the middle of a marriage crisis, perishing for lack of knowledge. When I received the news about this new language, my heart rejoiced!!! Thank you all \o/\o/\o/
"After these things I looked, and behold, a great multitude which no one could count, from every nation and all tribes and peoples and tongues, standing before the throne and before the Lamb, clothed in white robes, and palm branches were in their hands..."
Revelation 7:9
~ Sara
RMI's Translations Manager 
Partners, things have been moving at the speed of light and it is all thanks to the Lord and your kind hearts!!! We were able to fill another WOTT "Word of Their Testimony" Book with restored marriage testimonies and next month we offer it as a FREE eBook to each of you. I hope you are as excited for next month's newsletter as I am. We will also have so many new titles available. The Spanish Books we are bringing out 3 Books in the Abundant Life Series. Also in English, we will have Facing divorce Again as well as Poverty Mentality and then in Portuguese, it will be 1 Book in our Abundant Life Series as well as our very first ever Word of their Testimony available!!! Isn't that so exciting!!! Praise our Heavenly Husband for all He is doing!!! There would have been no way that we would have been able to achieve all of this in our own strength, so it can only be Him:)
Look out for ALL of that in our Encouraging Bookstore!
Dear Partners, we're excited to share that we've made more progress with our migration to WordPress websites!! The most current has been our Slovakian ministry (https://zachranamanzelstva.com) with Course 1 now available. Thank you for your love and support as our team strives to bring better navigation and easy access to resources in our many languages!!!!
"...But now there are many members, but one body. And the eye cannot say to the hand, 'I have no need of you'; or again the head to the feet, 'I have no need of you.' On the contrary, it is much truer that the members of the body which seem to be weaker are necessary; and those members of the body which we deem less honorable, on these we bestow more abundant honor, and our less presentable members become much more presentable, whereas our more presentable members have no need of it. But God has so composed the body, giving more abundant honor to that member which lacked, so that there may be no division in the body, but that the members may have the same care for one another. And if one member suffers, all the members suffer with it; if one member is honored, all the members rejoice with it. Now you are Christ's body, and individually members of it." 1 Corinthians 12: 14-26
~ Tara
RADD
EB
NRP Books in Work
Hello Partners!!! Our HH has been moving in amazing ways and I want to share with you a desire of the Spanish ministry. As you know we try to send Spanish books to many poor Latin countries and thanks to your support we have to Colombia, Venezuela, and Costa Rica to name a few. The cost to ship the books is expensive, but to other countries, it is even MORE expensive, but our trust is in HIM and He always provides. Peru and Nicaragua were able to receive books through members traveling from the United States. Well, another country that was placed on Veronica from RBG and my heart is Argentina. We have many members there but the cost is more than triple compared to others. We are SG and asking Him to guide us and perhaps find a more economical company. Living in Miami, I have the opportunity to meet many people from Latin countries, so I know soon I will be sharing the Good News with you!!
~ Lota
Restored after going THROUGH the Fire!
Ayudamatrimonial
MUCH MUCH LOVE to each of you!
~ Erin
"My Beloved is mine, and I am His" "For I am lovesick."  Song of Solomon 5:8, 2:16 
P.S.
It is because of YOU that lives are being changed and this still has not altered but has increased since our attack. Every day marriages are crumbling and women are finding their way here to find hope, peace and most importantly, a deep, lasting and loving relationship with Him—THANKS to YOU!
P.P.S.
If you are here reading this, "I thank God for every remembrance of you." ♥‿♥