This testimony is long overdue. The month of February was very special for me. In fact, the Lord made me understand since October 2018 that I will experience a miracle in February 2019. I, therefore, rejoiced in advance of what the Lord would do for me. I was blessed on many levels and beyond my expectations. Yes indeed, His thoughts are above mine.
On the financial side: since August 2018, I had not been able to get my tithe to RMI. I just could not use my credit card. I went many times to the bank. Several times they told me that everything was settled, but I was still facing the same problem. This has been a great source of frustration and also anger, I confess. At one point, I stopped complaining about it. The enemy had a very good time with me. I knew that God knew my heart, but the enemy filled me with lies that really troubled me. He wanted me to believe that my financial situation would worsen because I was not tithing.
However, the Lord has proved him wrong. God looks at the heart, saw what I wanted so much to do. During the month of February 2019, I received salary arrears. I lived for more than two years in an empty apartment. Thanks to this money, I was able to buy furniture (I am sitting at the moment on one of my armchairs)!
Let me tell you the most wonderful: one evening, I thought I had to try again to use my card and tithe online. And guess what? My card was accepted, I can tithe again!! I still do not know what was wrong, but it doesn't matter anymore. He saw my heart, He blessed me because of it, now I rejoice.
Professionally: The Lord has used me at my workplace to manifest His greatness, His light, and His grace. I had the responsibility from the beginning of this school year to supervise the students of the German club. I did not want this responsibility, I could say it but no one wanted to listen to me. What annoyed me the most is that the activities of this club are held on Wednesdays (the day I committed to volunteering for RMI) and also that my colleagues have suggested that I, unlike them, I had the time to manage extracurricular activities.
So I started to coordinate the activities of the students on Wednesday afternoons, in obedience to the Lord who asks me to obey the authorities. This thought really helped me hold on. In addition, the Lord filled the students with so much motivation. Their enthusiasm gave me the strength to move forward. During the month of February, we talked about organizing a closing ceremony for our activities. My principal made it clear to me that I would not receive a penny for this ceremony; moreover, many colleagues showed me their disinterest. The hardest part was the feeling that everyone was expecting me to fail.
I wanted to give up, but the word of one of my students helped me persevere. He said to me, "Do not worry, everything will be fine. We will make it". I felt immediately that it was the Lord who was speaking through this young man and that it was He who was fortifying me. I do not remember exactly, but I believe that this very evening I addressed the following prayer to the Lord: "I thank You very much for strengthening me through the enthusiasm of my students. I do not know how it will be possible, but let the little party we want to organize be a great success, let everyone at the end of this event have no choice but to recognize that it is Your hand who acted on our behalf." After this prayer, I was completely free from stress.
One week before the event, I made one last attempt with my principal and I received a negative answer again. The same evening, I went to the bank, and that's how I learned that the state had paid me my salary arrears. Hallelujah!! God also raised the generosity of several teachers to whom students had given help tickets. This is how the Lord made it possible at the last minute that we have the means to organize our party.
It will be too long to tell, but I would just like to say that the event was a great success. Initially, the members of the club formed a small group, but then many "labourers of the eleventh hour" wanted to make the event a success! My principal did not want to attend, but he came and stayed until the end. He spoke at the end to say how pleased he was with everything he saw and he even invited all the other colleagues to take note and follow the example of our club!!! Proverbs 16:7 "When a man's ways are pleasing to the LORD, He makes even his enemies to be at peace with him."
Concerning my health: I had to have a tooth pulled during this month. My two previous experiences at the dentist had been a nightmare. For some reason, the anesthesia had no effect on me. I was very traumatized by the memory of the pain. This time, although frightened (I must admit) I went to the dentist. But I kept saying, "Lord Jesus, have mercy!! " The Lord has heard me. I did not feel the slightest pain, everything happened so fast!! These are the testimonies I had to share. There are still plenty to come.
And here is another biblical verse that come to my heart:
Psalm 84:4-7 KJV "Blessed are they that dwell in thy house: they will be still praising thee. Selah. Blessed is the man whose strength is in thee; in whose heart are the ways of them. Who passing through the valley of Baca make it a well; the rain also filleth the pools.  They go from strength to strength, every one of them in Zion appeareth before God."
~ Breona in Cameroon
French Translator
AideMaritale.com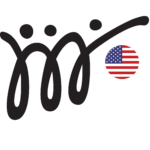 USA Memorial Day
Streams in the Desert
October 25
Until now you have not asked for anything in my name. Ask and you will receive, and your joy will be complete. (John 16:24)
During the American Civil War, a certain man had a son who enlisted in the Union army.  The father was a banker, and although he gave his consent to his son, it seemed as if it would break his heart to let him go.
Once his son had left, he became deeply interested in the plight of soldiers, and whenever he saw one in uniform, his heart went out to him as he thought of his own dear boy. Often to the neglect of his business, he began spending his time and money to care for the soldiers who came home disabled. His friends pleaded with him not to neglect his business in this way, by spending so much time and energy on the soldiers.  So he decided to give it all up, taking his friends' advice.
After he had made this decision, however, a young private in a faded, worn uniform stepped into the bank. It was easy to discern from the wounds on his face and hands that he had been in the army field hospital. The poor young man was fumbling in his pocket to find something, when the banker saw him. Perceiving his purpose for coming into the bank, he said to the soldier, "My dear man, I cannot help you today. I am extremely busy. You will have to go to the army headquarters, where the officers will take care of you."
The poor wounded soldier still stood there, not seeming to fully understand what was being said to him. He continued to fumble in his pockets and finally pulled out a scrap of dirty paper. He laid the filthy page before the banker, who read the following words written in pencil:
Dear Father,
This is one of my friends, who was wounded in the last battle and is coming to you directly from the hospital.  Please receive him as you would me.
Charlie
All the banker's previous resolve to focus solely on his business instead of soldiers quickly flew away. He took the young man to his own magnificent home and gave him Charlie's room and seat at the dinner table.  He cared for him until the food, rest, and love had returned him to health, and then sent him back to his place of service to again risk his life for his country's flag. selected
Now you will see what I will do. Exodus 6:1