I want to thank you, Partners, with all my heart for this course 2 and to say that I praise God for the life of each of the sisters who dedicated time and love to each of the lessons, for me it was a divisor and learning without size. I just have to thank my Beloved for bringing me to this site so that I can learn more about him and what I'm going through. Glory to God! He called me and I am here for the honor and glory of his name.
The situation of my marriage did not change much, in fact it happens like Erin's, my husband asked to return and then went back with OW and even took my children for a walk with her, I was very devastated, without hope, but now I'm well, thanks to the testimony of Erin I see that the Lord is in control and amen whatever he decides for me is good, in fact, I see that it was not ready but my God is perfect I trust only in him.
Lord, I thank you for showing me this site, it was of paramount importance for my restoration of love with you, I know that you brought me here and for me it is an honor to be persecuted by you, I love you, my Beloved, and I just want to have you more and more every day.
1 Peter 4:12-14 Beloved, do not be surprised at the fiery trial when it comes upon you to test you, as though something strange were happening to you. But rejoice insofar as you share Christ's sufferings, that you may also rejoice and be glad when his glory is revealed. If you are insulted for the name of Christ, you are blessed, because the Spirit of glory and of God rests upon you.
My Sisters in Christ, I know that this moment is difficult, desperate, but trust that God will not give you more than you could bear, this is how he told me at the beginning of my journey, he is the answer to my problems, only he is the answer, no one else can help you, not even you can, only He, then trust and surrender, seek in Him the relief for your pain, and have faith that he is in control.
Psalm 91:1-16  "Whoever dwells in the shelter of the Most High will rest in the shadow of the Almighty. I will say of the Lord, "He is my refuge and my fortress, my God, in whom I trust."
Psalm 94:19  "When anxiety was great within me, your consolation brought me joy."
~ Lily in Santa Catarina
Completed Course 2: RRR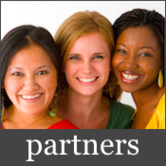 Consider Becoming  One of our Partners

Luke 6:38 "Give, and it will be given to you. They will pour into your lap a good measure—pressed down, shaken together, and running over. For by your standard of measure it will be measured to you in return."

Matthew 6:19–21 "Do not store up for yourselves treasures on earth, where moth and rust destroy, and where thieves break in and steal. But store up for yourselves treasures in heaven, where neither moth nor rust destroys, and where thieves do not break in or steal; where your treasure is, there your heart will be also."