Dear Partners, our entire Publishing Team wants to thank you for your ongoing support to see more books in paperback, as eBooks, and— in many more languages!
Here are a few Praise Reports within my Ministry
~ Sara It's a great joy being part of the Publishing team. I never thought that in my life that one day I could do what I'm doing right now, but all of it, is because He does, I am only the instrument in His hands. He gave me a great team, and better yet, I have Him by my side, so I believe that is the best part of my job, is doing everything with Him and for Him!!!!
~ Tara I'm most certainly am excited for the publishing side of the ministry! Cris and I have plans to meet up in the near future (can you believe how good He is?!!!), during which we are keen on putting even more focus on getting more books formatted, approved, and then into paperback. It's so good to share with the ladies I've been meeting recently how we now have six By the Word of Their Testimony books in print with more to come. Thank you all so much for your ongoing support and love!! We love you!!
~  Yvonne Dear Partners, I thank the Lord for you and making all of this possible. You are so generous in giving and helping us getting all these books out to women who need it so badly. These resources are what He uses to help so many find their true First Love. And it is such a humbling experience for me to be able to be used here in this branch. I also want to thank our translators for the wonderful work they are doing with translating all the resources so we can get them to as many as possible. So His Word can be spread in every language all over the world.
Here's What's New!
~ Sara I am so excited that now, after waiting so long we have A Wise Man paperback available in Portuguese and Spanish \o/\o/ Thank you Lord and thank you Partners for all your ongoing support and prayers!!
~  Yvonne With your help and donations we are sending books to Spanish women in Latin countries. We are able to fill so many books with Restored Marriage Testimonies and this is proof that your donations are saving lives, marriages, and families!
Yvonne My dear Love, just today You showed me how much I have to be thankful for every day. But most of all I am thankful that You were able to send someone on my path to bring me to You and here. Lord, there may be so many women reading this thinking that they could never live the abundant life. I was one of them once but here I am, seeing how much You are able to do. And the best part of it, I know You are about to do more for this ministry.
Lord, this is not where You are going to stop. There are so many hurting women out there and I know that You want all of them to find You. Thank You for using our Partners and for using us and anointing us for this purpose.
Do you feel unworthy or incapable of being used by God to minister? Trust me He can use you by just letting Him know you are willing. 2 Timothy 2:20-22
Yvonne To feel incapable of doing this work and being used by God to minister is a good thing:) It just means that when He starts working in and through you to minister to other women, you will know it cannot be you, it is all Him and He will get the glory and the honour. And your part is so very easy, all you have to do is surrender and trust that He will do the rest. You will look back and be amazed!
Visit Encouraging Bookstore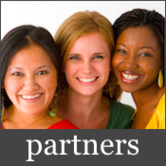 Become a partner!