"A Church without Walls"
Restoration Fellowship continues moving to a new site. For the next 2 weeks, the Living Lessons are some of the most important. If these don't strike a cord in your heart, we trust they will be something you must pass along to the women you know—whether you know their background or not—allow Him to lead you (since many women have not told a living soul and are living in tremendous pain).
Whether you are a Fellowship member or want to continue to visit and come away encouraged, we trust you enjoy this Wednesday's Weekly Living Lesson—posting each and every Wednesday.
*If you missed any prior post, we'd encourage you to go back, even starting at Week 1 if you are new to our Living Lessons. And be sure to give yourself a full week, allowing Him to drench you in the dew of its truth before going to the next lesson.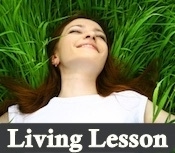 "The Lord is my Shepherd, I shall not want.
He makes me lie down in green pastures;
He leads me beside quiet waters.
He restores my soul."
—Psalm 23: 1-3
Week 12 "False Guilt and Forgiveness"
★★★★★