He is Perfect!
It is with great joy that I write to you, for I have lived days filled with love and care from my Beloved. How good and wonderful is when we truly walk by His side!
I believe that the main blessing is the way He has changed me from the inside out. I felt so good and so in peace that it seems crazy to imagine that I am going through all these trials. My marriage situation has not changed yet, my EH is still living apart, but my feelings, I'm not sure how to describe, they've completely changed! It is awesome the way that He works in and with us.
Earlier this week was the day we were scheduled to go to the Court to fill in for divorce, actually, it has been scheduled for two months ago. At the time I felt afflicted and shaken, but I prayed and decided to give everything in the hands of my Beloved, so my EH didn't say a word about this subject! PTL! Actually, my EH spent the day and night with us, at our home, and it looked like that it was never been appointed to us to go to Court for divorcing.
Dearest friends, I have to tell you that my true joy is to see how He loves and cares for me and during these days I could see that He is my Security! I know that nothing and no one can shake me anymore, for He is my Rock and Strength. I feel as if I could go through anything, for He is with me.
I searched the word "husband" in Hebrew and saw that the word "bá'al", which means "master", and it was applied to man, and the woman was called "be'ulah," meaning "possessed as wife". (Genesis 20: 3, Deuteronomy 22:22, Isaiah 62: 4) Yehowah said to the ancient nation of Israel, "Return, O backsliding children," says the Lord; "for I am married to you. I will take you, one from a city and two from a family, and I will bring you to Zion. Jeremiah 3:14
It is with great joy and rejoicing that I declare that my Beloved is my Owner and I am totally His. With or without restoration, what I feel in my heart is that I only need Him, all the rest that I could receive in addition is from Him and His abundance, are all blessings that come from Him to demonstrate His love for me.
The Lord is my rock, my fortress, and my deliverer; my God is my rock, in whom I take refuge, my shield and the horn of my salvation, my stronghold. Psalm 18:2
He lifted me out of the slimy pit, out of the mud and mire; he set my feet on a rock and gave me a firm place to stand. He put a new song in my mouth, a hymn of praise to our God. Many will see and fear the Lord and put their trust in him. Psalm 40:2-3
I love the Book of the Psalms, for like most of us, I meditate on them every day and the Psalm 40 has spoken to me a lot and describes very well what I have lived with my Beloved. I could write about it more and more … But I'll close this way by encouraging you to seek Him …
Seek Him only, and you will see that you do not need anything else, for He is Perfect, Complete, Abundant …
I love you Beloved of my life. All that I have. All I am is Yours … I love you.
~ A Rebuilder in Brazil
God, my Safe Harbor
My mind has been transformed since I read the book "How God Can and Will Restore Your Marriage," and A Wise Woman. I learned to SG in a different way, and fasting has been my pleasure as it brings me even closer to my Heavenly Husband.
I started taking the courses, and I am currently finishing Course 2. And my HH has answered my requests. I am married, but we are separated and all expenses of home are under my responsibility. But our Beloved Husband is fulfilling all my needs. Also, I have to tell you that I have some debts to pay and I could not sleep, so I talked to Him about my concerns and I have already been able to pay a portion.
I ran out of money even to buy the milk for my newborn, but as I learned here not to ask for anything from my EH, I cried at the feet of my HH and my sister came with three cans of milk. Our God is too good.
Watching to "Be Encouraged videos" I remembered Erin sharing with us, she was on the floor, I also threw myself on the floor and cried for my HH. I just wanted and needed Him because HE is the only reason I live. He is the only one who could supply all my needs because I did not know what to eat the next day. It was an unprecedented experience in my life because I felt my HH there speaking to me and cherishing me.
My heart says of you, "Seek his face!" Your face, Lord, I will seek. Psalm 27:8
I also begged God to take the EH away from my heart, because I could feel my heart was beating very hard every time he came to visit the children.
Hear my voice when I call, Lord; be merciful to me and answer me. Psalm 27:7
When I finished praying, minutes later my EH knocked on the door, he came to see the children. When I opened I did not feel anything. My heart no longer beat and I gave Glory to God by this miracle. He took an envelope from his pocket and told me that it was some money to buy something for our home. I gave God glory because minutes before I was crying out to God to meet my needs.
I have a car that needs repairs for almost a year now. I told my First Love that this van would be a great help to me and it's been a long time now with no solution, and I asked Him to intervene. A few days later the mechanic called to say that he found the car part we need to have it ready to go! Our HH is awesome!
One thing I ask from the Lord, this only do I seek: that I may dwell in the house of the Lord all the days of my life, to gaze on the beauty of the Lord and to seek him in his temple. Psalm 27:4
Thank you, Erin, for letting yourself be used by God to help thousands of people get to know the Lord. Because thanks to you today I am also helping with what I have learned here, women in difficult marriage conditions giving them your books.
Cast your cares on the Lord and he will sustain you; he will never let the righteous be shaken. Psalm 55:22
So do not be afraid or discouraged on this journey, for God is faithful and just and will supply all our needs without our asking for support from others.
~ A Rebuilder in Angola
Dear Partners and all those who give and so into this ministry. Thank you so much for your care, prayers, and financial support. I'll never get tired of thanking our Lord for the life of each one of you, for your time and joy in giving!
Here's What's New!
Last month, we were able to give free books to the ladies who are part of our Restoration Fellowship! And we will be continuing on with this, giving more books to the ladies who complete their courses, PTL! I am so glad to see the books translated into Portuguese are going to Europe and Africa and also here Brazil it's really awesome! He is wonderful, my heart is rejoicing while I write these words to you!
Some of the women that received the books, wrote us back telling us about the surprise of receiving the books – "What a special gift!!!", they said. One of them told us that she was discouraged, thinking of giving up, but then she received our e-mail, she felt so cared for and precious to the Lord. We are so humbly grateful to share and spread His love for us, His brides! Thank You, my Love!
Thank You, my Love for being so real and so present to us, as Your brides on our Team! Thank you for keeping me changing and turning my heart of stone into a heart of flesh! I feel really blessed for being by Your side and for the way You are teaching me!
Do you feel unworthy or incapable of being used by God to minister? Trust me He can use you by just letting Him know you are willing. 2 Timothy 2:20-22  Do not fear! He is by your side and He "is able to do immeasurably more than all we ask or imagine, according to his power that is at work within us", so dearest friend, believe and trust Him and let He uses you 🙂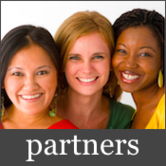 You can also let Him use a portion of your finances to provide hope for the hurting women, women just like you used to be, becoming a partner.
~ Paula
RMT "Daddy!!!!"