Dear Partners, thank you for all your support that is helping us expand our Spanish Team. We have been receiving a large number of testimonies from our women in Venezuela. This country is going through very difficult financial hardship and because of your support, we have been able to donate books to the women who would never be able to afford them. Many do not have access to a computer so they are so grateful for the ability to hold the books in their hands. The seed is being planted and we are seeing the fruits.
Here are a few Praise Reports and Fruits
Below is a short version of a Restored Marriage Testimony from one of our members in Venezuela. She was never legally married and is now married to her EH and restored!!!!
In the midst of the storm He came to my rescue, which I thought was the grayer day of my life became the most enlightened and important, because that day He snatched me from the hands of the enemy, made me see how important it was to recover my first Love, that He and He alone should be the first in my life, that was based on my own prudence and that is why my failure and frustration, I needed to turn my heart to Him, and that I gave Him my whole life in Him hands including my earthly relationship, my home, that He would put in order in my life, I had to be a wife so I could be a mother, but the main thing was to return to Him and He will take care of the rest.
Today I am here ready to continue on my journey and I know that He is in control, today I just want to follow His instructions, do not do anything on my own, He has promised me on this journey, that I will not be ashamed and I believe Him and I will grab of His promises that He has given me through my journey, I must not fear now I have the certainty that I am not alone that my Beloved Savior has called me and He will not leave me in the storm.
In an attack by the enemy, which I ran at the feet of my Beloved Savior, that was also taught to me. How the first one in my life to whom I should go for everything is to Him, he gave me Psalm 37:4 "Delight yourself in the Lord and He will grant the requests of your heart"
Today I give glory to His name and thank you for having rescued me, and to put order in my life.
As we know, my dear Lota, this week began with an opening of doors, we got the last papers and yesterday was our civil wedding. Glory to God, without Him nothing would be possible. Today I am a new woman, my first is Him in my life and all I have belongs to Him and He gave me the blessing of my home under His protection, now I am married and now I am that wise woman who builds her house. I am willing to win without words.
I give thanks to God for you, Lota, for the Ministry, for Erin. God put you in my path with a load of blessings that I had saved. I am working through the book you sent, I want to give others of what He has given me, to be a blessing to other women who are as I was. I keep in touch with my ePartners and I pray so that they will be totally restored and not faint in this wonderful journey that is to live by the hand and under the will of God.
~ Aleza RESTORED in Venezuela
Here's What's New!
I wanted to share how amazing my Spanish Prayer Team members are working. They have seen the hand of God not only in the lives of the women they pray for but in the desires of their own hearts:
From Ziva: Great are Your wonders!!! … During all this time in which I have learned to depend and trust everything He has shown me each day how much He loves us !! … and only His love and absolute power can move mountains, I remember this last month I cried out to Him for the care and the protection of my nephew and his son (3 years) because his parents were separated for 1 year, and seeing what You could do for my family made me trust that nothing is impossible for You, that's the way it was, because You fulfilled another desire of my heart and my nephew (who was constantly praying) surprised him with the return of his wife and child. She asked for forgiveness and to restore the family … I cried with emotion when my nephew came crying with joy to tell me … I just want to give Him thanks, Millions of thanks and my heart absolutely ready to exalt, adore and scream of joy HOW MUCH I LOVE HIM, He is Wonderful and I surrender my life completely to Him.
Darling, thank You for filling my heart with faith so I can minister and sow in all the people You send me, The Power of your Love! Thank You for allowing me to meet You through RMI, I LOVE YOU, you are my EVERYTHING, !!! ~Ziva  in Peru
Here is another PR from our Team Leader in our Prayer Team
TODAY I WANT TO PRAISE and give GLORY to my HH for all that He represents in my life. At the beginning of this process of Restoration, I felt like dying, without strength or hope, only with the desire that God would restore my marriage and give me back my EH. I started to see changes since I decided to give everything to my HH and asked Him to guide me. I want to share HOW God has been ALL for me. Just 3 months ago I came to live the USA with my 4 little children, after almost 2 years separated from my EH, it would seem to be the most difficult, but before arriving God confirmed that He is my HH and provides me with what I need. I put everything in His hands, I told Him that I wanted to fall in love with Him every day more. Once I arrived, I got work, they approved a Day Care FREE for the Twins, they just approved a low-cost apartment that I was waiting for and I keep counting the blessings … Every day He shows me how much He loves me.
~  Paola now in Florida
My Love, nothing would be possible without YOU in our lives. Each day You amaze me because I know I could not be or do anything without Your strength. I give You glory as You allow me to part of this ministry and see Your mighty hand move in the lives of the women here, as You heal them and bring them close to You.
Do you feel unworthy or incapable of being used by God to minister? Trust me He can use you by just letting Him know you are willing. 2 Timothy 2:20-22. Dear brides, there is nothing more important than to share in helping women come to know Him as their HH. We all came broken, but as we continue our walk He shows us His love. You may feel like you have nothing to offer, but every seed given to you from RMI is planted in you so you in return can share with others. He is with You and will never leave your side. Open your heart and be willing to minister and He will make a way. In the meantime, sow into good soil by becoming a partner.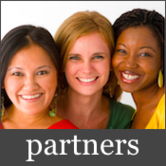 CLICK HERE to fill out YOUR Partner Commitment Application!
SOW and REAP a Harvest
In previous blogs, we shared how we began offering students who just completed a free course, the opportunity to Thank the Ministry Team and our partners by helping to send RYM books to poor Latin Countries.
Even if you haven't just completed a course, you can also GIVE.
Restored after going THROUGH the Fire!
RMI's Spanish Español Minister