Dear Partners,  I want to thank you for all the ongoing support you give. Because of your faithfulness to the Lord, many people are being fed by these resources and His word world widely. I praise Him for His grace and love, and for using your life to bring Glory to His name.
Here are a few Praise Reports within my Ministry
I am so blessed and happy to have found my Beloved. Sometimes it is just unbelievable how He decides to show me His Love.
Some days I struggle with the thought of not being as focused on His Word as I think He would like me to be, but on the other hand, I know that He has called me to serve Him in different ways and I am just trying to hear His smooth voice and follow Him.
I thank Him for giving me his Mercy and for holding me every single day. I am very grateful to Him for making me appreciate even more my roof, my health, my family support and all the simple details of nature that surround and make me understand his Greatness.
I am thankful for being His Bride and Being His.
He is the only one I want, He is the only one I need.
The Glory is all His…
"This is what the Lord says: 'You say about this place, "It is a desolate waste, without people or animals." Yet in the towns of Judah and the streets of Jerusalem that are deserted, inhabited by neither people nor animals, there will be heard once more  the sounds of joy and gladness, the voices of bride and bridegroom, and the voices of those who bring thank offerings to the house of the Lord, saying, "Give thanks to the Lord Almighty, for the Lord is good; his love endures forever."For I will restore the fortunes of the land as they were before,' says the Lord." Jeremiah 33:10-11 (NIV)
~ Poppy
Here's What's New!
The Lord is amazing, and I'm amazed by all the things that He is doing, bringing people from every nation and language to proclaim His good news to the world. He is Marvelous, He continues to gather His Brides from everywhere, and now, I want to share with you that soon we will have resources available in Mandarin, Chinese!!! Isn't that Glorious?!!!! Thank you, my Beautiful HH.
He also gave us an incredible Translation Team \o/ People who came to this Ministry, broken and suffering just like me, but today they're restored to the Love of their lives and living the Abundant Life He has for them!! Women and Men that decided to follow and obey His calling to serve Him to give back what they received from Him and from RMI—even when their situation looked hopeless they continue to sow the truth and love in others lives by translating our resources.
When I started this journey I decided to volunteer as a translator in this wonderful Ministry. Meanwhile, while I translated, I was encouraged by every testimony believing that God can do the same for me.  Translating helped me to focus on Him and not on my problems and also helped me to encourage people who told me that their situation was different from mine…that I got restored because my situation was little in comparison to theirs….and I always answer…I have read many testimonies of marriages worse than yours…and He has done something for them….so He can do it for you. But what really matters is to learn to know Him…even if His will it is not yours.  Translating helps you to be a witness to His greatness.
"Praise be to the God and Father of our Lord Jesus Christ, the Father of compassion and the God of all comfort,  who comforts us in all our troubles, so that we can comfort those in any trouble with the comfort we ourselves receive from God.  For just as we share abundantly in the sufferings of Christ, so also our comfort abounds through Christ." 1 Corinthians 1:3-5 (NIV)
~ Camila 
I want to thank You, my Beloved, for giving me an opportunity to see from a front seat the work you do in people's lives, thank You for all the translators You brought to this Ministry. Thank You for changing their lives and for using them around the world as a witness of Your Love and greatness. Thank you, Partners, for sowing in our lives, so we can have these resources available in many languages for FREE \o/
Do you feel unworthy or incapable of being used by God to minister? Trust me He can use you by just letting Him know you are willing. 2 Timothy 2:20-22
I want to encourage you to submit your life to the Lord, because He will work in you and use you! Remember that He called each one of us to proclaim the Good News and His Word to all the nations. He calls some to Minister, others to teach, others to pray, and even a few to translate. So don't run away from Him—let the Lord do His work in your life. The more you surrender, the more you'll know Him, and the more you will want Him!!!
If you feel that He is calling you to translate, and if there is a desire in your heart to minister to others, if you live in a country that is not listed in our RMILanguages.com page, or even if is a language that already has resources, please send us an email to translations@nrph.org or FLMTD@rmiew.com and join us doing His good work.
"Go into all the world and preach the gospel to all creation." Mark 16:15 (NASB)
"Have I not commanded you? Be strong and courageous! Do not tremble or be dismayed, for the Lord your God is with you wherever you go." Joshua 1:9 (NASB)
~ Sara
RMI's Translations Branch Director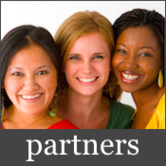 Become a partner!