Hello Dear Brides!! It's been a while since my last PR, as you may know, our HH blessed us with a honeymoon in Paris, but today I want to share with you the events preceding this incredible time we spent together with Him in the City of Love.

When Tara and I met again in Istanbul-Turkey, I thought that it was the last time I would be seeing her, it's really interesting in some way because every time we departed to opposite directions we like to say we will see each other soon. To tell you the truth I was a little nervous because for me it would be the last time that I would see and travel with her.

During our time together in Turkey, we enjoyed a lot each moment He gave us, not only traveling but also preparing the way for the Turkish Ministry, a dream of mine since the beginning of my journey. Days before Tara's departure she shared with me that the Lord might have some more travel for us to do!! I was shocked but filled with joy with the possibility to spend more time traveling with her and our HH.

On the following days, something distressful came my way, until today I have no idea how it happened, but I lost my Turkish ID. It's a really important document, and I could not stay in Turkey without it. I definitely lost my peace, and it also could mean that if I traveled, I might not have the opportunity to return to the country. After spending some time with my Beloved, crying in His arms because I had no idea what to do, and He was the only One who could help me, He led me to call my dear friend who was the one who helped us with the publishers here, she helped me understand what should be done.

Brides it was a nightmare, that was overcome because of Him, my Love, my Husband, and my Rock, it needs a PR just explaining what happened, just to share a little bit we ended up at the police station (Tara was with me also) with a document showing that I was suspect of not being the person that I said that I was. What a mess, but He showed me so much love, grace and power and soon I had the new ID in my hand, things that even the Turkish authorities were shocked happened!!!!
After Tara's departure to Spain, again we said goodbye saying that we would see each other soon 🙂 For the following weeks, life became very difficult, with my struggles to find a place to live and trust that He would help me with my finances and the fear of nothing doing things according to His will. When the news came that He was preparing a trip to Paris not just for me and Tara, but also for the rest of the BOD members, and He knew of my desires to meet Lota and Yvonne, I received the news with great joy and gladness, but soon anxiety of how I would a pay for my renting expenses and a trip to Paris took away my trust and faith on Him.

When I shared about my decision about not going to Paris, Tara in her wisdom asked me to not give an answer at the moment but spend some time with my HH and really listen to Him and not myself— from that point I began to put my anxieties about my finances and living situation at His feet, asking Him to help me to have faith that He would provide for everything, remembering the whole year that passed and how many times He helped me, because He always supplied for all my needs.
By faith I bought my flight-ticket, and soon I was moving to my new house, that He paid for! I was not overflowing with money, but nothing was lacking for me, and I know that is also because of faithful tithing to my storehouseo/ He always takes care of me, thank you, my Beloved!!!

As you also know I had an amazing time in Paris with His Brides, and I am so glad I listen to Him, even when things seemed so difficult and opposite to what we are praying for. He provided for all our needs there, and we were treated as cherished brides, each one of us individually and as a team felt His Unfailing Love and caring in every moment.

"And my God will supply all your needs according to His riches in glory in Christ Jesus." Philippians 4:19

"Be anxious for nothing, but in everything by prayer and supplication with thanksgiving let your requests be made known to God. And the peace of God, which surpasses all comprehension, will guard your hearts and your minds in Christ Jesus." Philippians 4:6-7
~ Sara
FLM Translations Branch Director

Exciting news and Answer to Prayer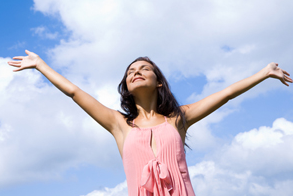 After transitioning from sending newsletters and moving to a blog, our HH led us to find a plugin that allows you to subscribe and get an email notification! Each morning, as before, you can open your email and simply click to read the newest blog.
And if you follow other either or both of our other languages, you can subscribe to their blog too!
Simply scroll down below on your phone (or look right on your computer) to fill out your name and email address to subscribe!