Saying thank you just isn't enough–saying thank You for a gift that is everlasting is amazing. If all the ladies would just realize that it's God that changes our lives, but it's His Word (as explained through the lessons) that really shows us the truth! Thank You! Thank you to each and every one of you beautiful partners out there, for showing your love to us, by giving us the Word, broken down so that we (some of us that are still babies) in the Word can understand it better. This restoration journey has done exactly what the words say. It's restored my life!! All the love and thanks to all of you!
I would recommend this book–How God Can and Will Restore your Marriage–to every woman out there who has not read it! I grew up in a house where the principles in this book weren't even thought of. Then I went through my married life doing exactly the opposite of what was expected of me, what God expected of me. And, sad to say, my daughter grew up the very same. However, all is not lost. As with all of us, we were found, and this book made its way to us. Now let us be the ones to show love by introducing the principles to the women out there who desperately need it, so that families can start being healed.
Thank You Lord, for not only leading me to RMIEW once, but twice. As I didn't obey You the first time, when I saw the truth, and I just ignored it. But You had to come and get me the second time, and I'm grateful that You did. Without RMI, I don't even want to think of where I would still be. In fact, I know; I would still be wandering around in the desert. I didn't have a house to go to, because it was washed into the sea. But You lifted me up from the mire clay, from the disgusting lifestyle I was leading, and You literally placed me on the rock, on a house built on a rock. You are all I want, all I need and all I live for. Thank you for your patience and love for me, as I make mistakes still every day, but You being the loving Father that You are, see my heart's condition. You see the tears I cry and the frustration when I slip up. Thank You for picking me up again and again, for without You I am nothing!
In the beginning of the Lessons, it's all about paying forward. I pray that you will learn truths, just as I have, in these lessons–truths that you have never known before. I pray that these lessons will reveal things you never even knew. I pray that you will learn from it, apply the principles to your everyday life, and see the difference. But mostly I pray that the change in you will be seen by others, so that they will yearn to have what you have. Stay committed to the lessons; it will change your life. I tried the first time around without doing the lessons, and I can truly say my life didn't change one bit–in fact, things got worse. Now I truly am a new person in Him. Thank You!!
~ Mercy
 Partners, I can't thank you enough for your generosity in providing this wonderful and fulfilling course. I am truly appreciative of you all. I came away feeling much lighter and free as a bird. Burdens that were weighing heavily on me were lifted. Thank you! Thank you! Thank you!
Finding the Abundant Life encourages you to stop struggling with the trials of life and to let it all go. It teaches you that there is an abundance of love and blessings out there waiting for us, if we will just allow Him to be everything to us. Michele is truly straightforward in this book, which gives us women the opportunity to experience what it took for her to obtain an abundant life and how it might help us to experience the same.
Prior to Finding the Abundant Life, almost everything that I did, centered around marriage restoration. I had just completed Course 1 and 2 (RRR online courses) from RMI, and I felt so empowered with the principles that I needed to become the woman that I am today. Then, I experienced a false start with my FH, causing me a lot of pain. Soon after, I decided to let it all go and become His bride again. I started reading the chapters in Finding your Abundant Life and I not only became His bride again, but I learned to not fight about things that are out of my control. I learned to let go of fear and give it all to Him. (Proverbs 20:3) Avoiding strife brings a man honor, but every fool is quarrelsome.
Heavenly Husband, I thank You so much for your graciousness in providing me with the means to Finding the Abundant Life. It is because of You blessing me with the strength, confidence and will to finish the book that I am here today. Sometimes it was tough to read certain chapters in this book, especially when I experienced trial after trial. But You kept me covered and guided me to read each chapter "at the right time." Sometimes, it would be a week or two before I got on to the next chapter, but it seemed as though the words that I was receiving from each chapter were right in line with what I was experiencing at the moment. Heavenly Husband, I give You all the honor, the glory and the praise for blessing me with these wonderful lessons. I ask that You continue to bestow Your blessings upon me. Forever loving You, April.
Reading Finding your Abundant Life! will definitely encourage you to become His bride and to experience all of the love that He has waiting for you. You will soon discover that no one can give you the happiness and love that He can and will supply. "Delight yourself in the Lord… and He will give you the desires of your heart." (Psalm 37:4) May you be abundantly blessed,
~ April in Florida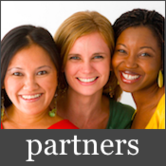 We'd like to teach you how to turn every difficulty into something GOOD—something FANTASTIC! ~ Ministry Team
Or help us by Becoming a Partner