♕ Today's Promise:Psalm 69:14 "Deliver me from the mire, and do not let me sink; may I be delivered from my foes, and from the deep waters."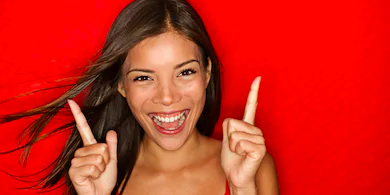 Last week we learned What will block God's blessings: wickedness.  But what about evil done TO us?
By not resisting evil and instead embrace it—allowing it to increase.
Am I serious? Yes, absolutely, due to what I have finally been able to understand, which is, for evil to be completely destroyed, it must increase first.
Slowly read what is says in Psalm 92:5, "How great are Thy works, O LORD! Thy thoughts are very deep. A senseless man has no knowledge; nor does a stupid man understand this: That when the wicked sprouted up like grass, and all who did iniquity flourished, it was only that they might be destroyed forevermore."
God proved this most poignantly or affectively with Jesus' death on the cross. The evil done to Him needed to first flourish to the extent and extreme that it did—in order for sin to be destroyed forevermore! What this means to us, in our Restoration Journey with the Lord is that we must be willing to "endure to the end" as the enemy's attacks increase and wickedness against us flourishes—and without trying to stop it.
Matthew 5:39—
"But I say to you, do not resist an evil person; but whoever slaps you on your right cheek, turn the other to him also."
Young's Literal Translation
"but I— I say to you, not to resist the evil, but whoever shall slap thee on thy right cheek, turn to him also the other;"
Douay-Rheims Bible
"But I say to you not to resist evil: but if one strike thee on thy right cheek, turn to him also the other"
King James Version
"But I say unto you, That ye resist not evil: but whosoever shall smite thee on thy right cheek, turn to him the other also."
King James 2000 Bible
But I say unto you, That you resist not evil: but whosoever shall smite you on your right cheek, turn to him the other also.
American King James Version
But I say to you, That you King James: but whoever shall smite you on your right cheek, turn to him the other also.
Webster's Bible Translation
But I say to you, That ye resist not evil: but whoever shall strike thee on thy right cheek, turn to him the other also.
And the reason He warns us not to resist evil is because He knows what it is intended to do FOR us. When sin increases enough, and you've chosen to simply bless the person or situation, then He will be able to destroy that evil forever!!
Here in James 1:12 is more motivation, "Blessed is a man who perseveres under trial; for once he has been approved, he will receive the crown of life, which the Lord has promised to those who love Him."
And the verse we've looked at goes onto say in Matthew 5:39-42—
"But I say to you, do not resist an evil person; but whoever slaps you on your right cheek, turn the other to him also. If anyone wants to sue you and take your shirt, let him have your coat also. Whoever forces you to go one mile, go with him two. Give to him who asks of you, and do not turn away from him who wants to borrow from you."
So, this verse explains that after not resisting evil, you can embrace that evil by: turning the other cheek, walking an additional mile and giving the coat along with your shirt.
I don't know about you, but I want to know the truth and stop being a "senseless woman who has no knowledge" or a " stupid woman who can't understand this" very important principle.
If I am trusting the Lord for all the evil against me to stop, then I have to be ready and prepared to not resist it and while it's happening— to stay hidden deep in Him—in order to actually embrace the evil, like Jesus was able to do. That's when the evil will be destroyed forevermore!
On the other hand, when we "entertain" a wrong thought (that we allowed to come into our mind by what we heard, read or saw) then we contemplate sin, which will give birth to sin. The following verse sheds light on how this begins small, but then finally "gives birth" to something that will feel like it's actually living and breathing in our lives.
James 1:13-14 says, "Let no one say when he is tempted, 'I am being tempted by God'; for God cannot be tempted by evil, and He Himself does not tempt anyone. But each one is tempted when he is carried away and enticed by his own lust. Then when lust has conceived, it gives birth to sin; and when sin is accomplished, it brings forth death."
This is the verse that helped me understand how my husband, who hated the fact that his father was an adulterer, and who also loved his children as much as he did, was able to fall into a sin of adultery to the magnitude it became before he was set free from it.
When I first read this verse, wondering who would really say they are "being tempted by God" thinking this was a bit ridiculous, I was led to search the original language. When James wrote this verse, he actually used a much more subtle expression that is a bit easier to believe. It would read something like, "Let no one say when he is tempted, 'I've been tempted indirectly by God.'" This is basically what happened after the first sin when Adam "indirectly" blamed God by stating "The woman whom You gave to be with me, she gave me from the tree, and I ate." Genesis 3:12.
We often resort to this kind of thinking and blaming when we are tempted and then give into the temptation. Here is another insight that helped me with understanding temptation. It always bothered me when I read the verse that said that Jesus was tempted in everything, yet did not sin. I couldn't imagine Jesus being tempted by anything because I did not understand the real meaning of temptation so I sought God about it.
The example He revealed to me went like this: If I were walking into the Walmart and behind a bush nearby a guy was calling to me and saying, "Hey, come here. I have this brand new bicycle that they are selling for a $100 but I will sell it to you for only $10," I may look towards the voice, not knowing what he was really saying, but as soon as I understood, I would just keep walking or very likely begin to run.
So, yes, I was being tempted by evil, but I was never contemplating giving into the sin! I didn't think in my mind, "Hey, that's a good deal; I mean, who would know? My daughter could use a new bike for her birthday...," and then say, "No, that would be wrong." That would have been "entertaining" the temptation so that would be sin.
This means, Jesus was tempted by the devil who asked Him to change the rocks into bread, to throw Himself off the cliff and to worship him—but never once did he stop to consider the idea of doing any of this. My take on it is that the Holy Spirit led Jesus up there so that Jesus could FIRMLY tell the devil where to get off! And I love how He always used the truth and power of Scripture, "the sword of the spirit which is the Word of God," to win the battle over the enemy—so both you and I can also triumph over the enemy whenever we call on Him to help us.
Isaiah 58:11, "And the LORD will continually guide you, And satisfy your desire in scorched places, And give strength to your bones; and you will be like a watered garden, And like a spring of water whose waters do not fail."
Until next week, live in the blessings of the Lord! Now it's time to...