Good evening beautiful brides! I would like to share an update on my FB BNN Profile!
The most exciting piece of PRAISE I would like to share is that after I had been posting and sharing material from the Encourager and hopeatlast.com sites on my FB BNN Wall I felt led to post this: 
Morning ladies ❤ for those of you that have been reading my posts 💟 Have you got some of your own Praise to share?
I was really not expecting much of a response.... Praise my HHhere is some replies I received!!!!
- Atarah God sent u to encourage me because is only when u recommend these teachings I started to understand. I was fighting a losing battle. I really thank God for sending you. ~ Suze
- Yes! Your posts about letting go and finding our true love has helped to follow the path of obedience. It's been a struggle but only when I take my eyes off of the Lord and all that He is. I praise Him for all things and in all things because He has me right where He needs me to be. ~ Cat
- Besides the fact I'm still standing? ❤️ I'm still waiting for the promise God gave to me! I will wait as long as it takes, in Jesus' name & the power of the Holy Ghost! 🙌🏽🙏🏽 #inGodItrust ~ Jan
- My praise report comes from the verse in Isaiah 55... It was given to me in 2015 when I started my walk with Jesus! Originally, I was seeking help to save my marriage. But what I didn't realize until the second year of standing, is that this walk is about my relationship with God. Once I started letting go of my husband addictions and focused on God, HE showed me a vision of my husband fully surrendering his life to Jesus! My testimony will be coming soon and I will give God HIS glory for what HE has done in our lives. (Isaiah 55:10‭-‬13 KJV) ~ Tamz
Then would also like to give an update of a younger bride who sent me a message on Messenger to say that she admits this is the fourth time that she has contacted me, feels that the enemy blinded her every time but decided after I had shared the "Letting Go" Lesson that she is DETERMINED to do the 30 Day Course. There has been a major improvement speaking to her now compared to when I spoke to her 1st... She sent me many crying emoji's and I felt so heartbroken for her but now she sounds more positive and Praises our HH she is now at least reading through the material. 
I also wanted to mention quickly that I came across a few women that were interested in the resources and somehow I got around to telling them something so simple... That all they needed to do was open their Chrome Browser on their phone and type HopeAtLast.com/RRR. So I realised there are many women out there who are not clued up with technology and just need a few pointers on HOW to access the material and to know that it is Free. For some women the only app they know how to use is FB, they may not even KNOW that the app on their phone called Chrome can be used to access the hopeatlast.com site... 
I watched a documentary with my EH on the life of the Evangelist Billy Graham and something mentioned stood out for me. And that was that he used whatever means necessary to share the Good News (at that time the TV had made its 1st appearance). Today we have many platforms with the world wide web and social media to reach MANY hurting women that are looking for Hope. What I am sharing may only be the tip of the iceberg... I can only ask my HH to continue to show me HOW to use the many other platforms available to reach His Brides.
Matthew 5:15-16(NLT) No one lights a lamp and then puts it under a basket. Instead, a lamp is placed on a stand, where it gives light to everyone in the house. In the same way, let your good deeds shine out for all to see, so that everyone will praise your heavenly Father.
Let us not keep what we know to ourselves but ask our HH how and where He wants us to shine His love for all His Brides to see.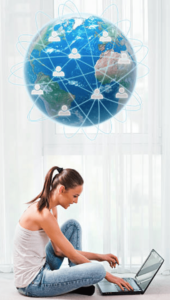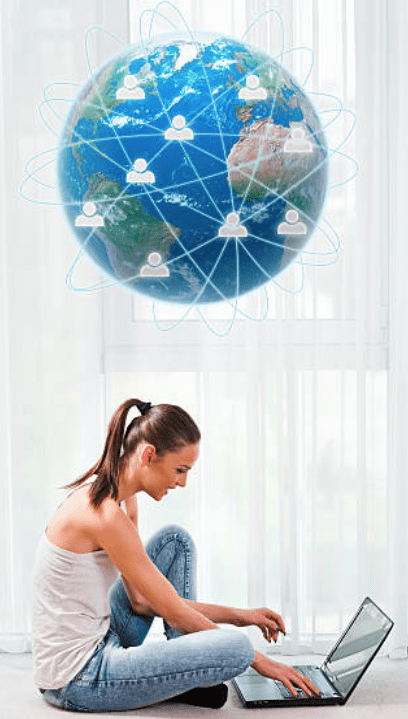 Become a Minister
Esther 4:14—"And who knows whether you have not attained position for such a time as this?"
We would love for you to look into finding out just how easy it is to become a Minister!
Did you know that this is one of the most IMPORTANT facets of being one of His followers!! Something so few believers ever do?
Mark 16: 15-16—"And I [Jesus] said to them, "GO into all the world and proclaim the gospel, the Good News, to the whole creation."
We believe that He called you to RMI for a GOOD Reason—not just to restore your marriage, not just so you can find your HH—but to also help encourage other women.
Your testimony—right where it is today—can ignite a fire of hope in women who are feeling full of despair and hopelessness—showing them that holding His hand, the same way you are holding it, is the way to escape or at least get through to the other side.
Find out more about our Online Network Ministries that are popping up all over Facebook—using a FB Page to attract women who are currently drinking from the polluted wells of Facebook already.