♕Today's Promise: "Do not fear, for I am with you; Do not be afraid, for I am your God. I will strengthen you, I will also help you, I will also uphold you with My righteous right hand.'" Isaiah 41:10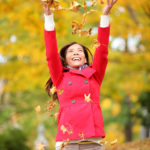 Ministry Note: Prior to submitting her restored marriage testimony, Annabella submitted a praise report. I Am the Apple of His Eye.
Dear Brides,
I would like to share a recent testimony. I cut my hand trying to charge my cell phone next to a chest of drawers with a detached back. Two days after my husband offered me to go with him to buy the Christmas presents for our children. Of course, it was a pleasure. We spent a beautiful afternoon together. In the evening my husband left and I went to pick up the children from school and the nursery. When I came back home I felt very feverish, I was shaking, I had a fever. I hesitated to call my husband. I prayed and said, "Lord, if I have to call him, give me a sign". The Lord made me think that I should take my temperature and once I took it I found out that I surely did have a fever. 
So I decided to call my husband and ask him to come over and relieve me with the children. Then I lay on the couch with my husband by my side who was taking care of me. Once night fell, I woke up crying because of the pain in my right arm. I was crying and I told my husband I had to go to the hospital urgently. My husband then decided to call my sister to come and watch our children.
Because of the health crisis, my husband could not stay with me but the emergency doctors took my parameters and concluded that I had a covid infection. I was able to go home after having some drugs and a covid test (which the results were available the day after). I was sick and I knew in my heart that it was not covid. The next day, I was still, not feeling well and I vomited. The hospital called me back to tell me that I don't have the covid and asked me to come back urgently for more tests. Before leaving my house for the hospital I told my children: "Mommy is coming back, I'm going to the doctor pretty fast". Once there, my health deteriorated and I was taken to intensive care. I didn't really understand what was happening to me but I was serene.
At no time did I think I could never go home. There were several unexpected complications during my convalescence but I knew that my Heavenly Husband was faithful to His Word and I remembered only two verses:
"fear thou not, for I am with thee; be not dismayed, for I am thy God. I will strengthen thee; yea, I will help thee; yea, I will uphold thee with the right hand of My righteousness." Isaiah 41:10
"And they shall fight against thee; but they shall not prevail against thee, for I am with thee," saith the Lord, "to deliver thee." Jeremiah 1:19
I know that I am the apple of His eye and that He protects me. And that even if we have battles or trials, we are more than winners. Thus, despite this trial, I did not fear for my life, I knew that God, my God, was with me. So I wrote the verse of Isaiah on the whiteboard in my room so that all the nurses could read it and know the goodness and power of my Heavenly Husband. And you know what? The doctors were amazed at how quickly I recovered from my illness knowing all the complications that had developed. I didn't have Christmas with my family because I was in the hospital, which made me sad, but my Heavenly Husband had the perfect plan for me. After this trial, I can finally say that my marriage has been restored. (I will tell you more in my testimony).
What I have learned and had to relearn through this trial is not to look at my circumstances, however painful they may be, but to have faith in the word and keep my eyes on my Heavenly Husband. His plan is always perfect.
Annabella, how did your Restoration Journey actually begin?
First of all, I will explain my situation and how I got here. I met my husband when I was 21 years old. It was my first serious relationship. It was unexpected because the year I met him was the year before I went to live in the United States for a year. So it wasn't the right time for me to meet someone. At first, neither of us took the relationship seriously but soon we became closer and closer. I still went to the United States for a year and we broke up. When I came back to Belgium, we had reconnected and because the feelings were still there, we decided to get back together but that this time our relationship would be serious. We got engaged and moved in together 4 years later. My husband wanted to get married but I was not enthusiastic about the idea. Soon, a lot of arguments between us started. My husband's cousin asked us to come to a couple's meeting in her church. 
We went and we liked it very much and slowly we became members of that church. After talking with the pastor we realized that we could no longer live like that, in sin, and that we should get married, but I got pregnant. So the wedding was postponed. We were a family now, with an adorable little boy, but the problems between us were still present. That said, we still wanted to get married like it was planned and we did it when my son was 2 and a half years old. And I immediately became pregnant with my daughter the day of my civil wedding. But again, the issues between my husband and me were still present. We didn't get along well enough, and slowly but surely we didn't speak to each other. Each of us was doing his own thing. Feeling ignored by my husband, I acted like him by ignoring him in return. I'll let you imagine the damage. But I had the desire to make things right, so I suggested to my husband to go see a marriage counsellor. It didn't take 4 sessions for my husband to decide to leave the house permanently and take off his wedding ring. I was so angry at him because I wanted to make things right this time and as soon as it was too difficult he dared to leave me. At least that's what I thought. 
After a week of real anger and frustration, I was broken like never before. I was alone with two children, I had no money and I had lost my job because of the covid and I was sad. I looked for help on the internet and I don't know how I ended up on the website hopeatlast.com. I started reading all the courses and I realized I had to let go. Which I did immediately. I'm that kind of woman who makes drastic decisions quickly when it's really necessary. I apologized to my husband when he came to see the children. He came twice a week at first and he was sleeping at home in our bed and then one day he asked me not to be present when he came to see the children, which I did. 
So as soon as he came to my house I would leave, and I would come back when he was about to leave. I made sure that dinner and the children were ready for him when he was there. Then step by step he was less cold with me and one day he told me that I didn't have to leave when he came to see the children at home. One day, he took a day off to pick up my son on a weekday and drop him off at my home just to see me. My son and my husband ate their lunch together and that day my husband didn't stop talking to me, he was seeking to interact with me. He was happy, he laughed a lot even if I wasn't making any jokes. That day, I understood that his heart had turned. And that same evening, for the first time, he sent me a text message to say that he missed me.
How did God change your situation, Annabella, as you sought Him wholeheartedly? 
God did not directly change my situation, God broke me and made me rely only on Him and no other. It was a time where my faith was tested and I can't even tell you how, but I was happy and at peace. God showed me His mercy, He showed me that I didn't need anyone but Him and most importantly that with Him I already had everything. The funny thing is that I was able to be a witness for other people. When I was asked how I managed to be smiling despite everything, I answered: It's not me, it's God. When He works on our hearts, He does it so deeply that even we find it hard to believe how we are transformed.
What principles, from God's Word (or through our resources), Annabella, did the Lord teach you during this trial? 
The first principle I learned was the discovery of my Heavenly Husband. I didn't know Him, I didn't know He was real and I didn't realize He was there for me. I enjoyed getting to know Him, talking to Him, and confiding in Him my feelings and doubts. It was magical and made me feel so good. He was there for me but that He will always be there for me. He became the love of my life.
The second principle is the principle of letting go. I think if the principle would have been "Run after my husband" I would not have been receptive. By nature, I don't like to chase after people and moreover, regarding my marriage, I was getting tired in this fight. Soon, I realized that I was getting tired because it was not mine to fight. I just had to lay down my burdens and do what the Lord tells me to do.
The third one is the principle of tithing in our storehouse. I had no idea how important it was to tithe in the right place.
What were the most difficult times that God helped you through, Annabella?
When my husband left I had just lost my job. I had no money, I couldn't pay my rent or go to the grocery store, I had bed bugs that had invaded my place and I had come down with shingles (a kind of chickenpox), to end the year 2020 hospitalized 2 weeks including a few days in intensive care for meningitis. 6 months was intense emotionally, spiritually and physically. All these moments were difficult and without God, I don't think I would have been able to survive.
Annabella, what was the "turning point" of your restoration?  
The turning point was my hospitalization at the end of the year. For the first time since we became parents, my husband was alone for 2 weeks with our two children. I was not there, so he had to take care of everything. In addition, as my condition was critical at the beginning, he also had to protect our children by telling them that I was fine and that I was coming home even though neither of us could give a date. I was in my hospital bed very angry with my husband because I felt like he didn't care that I was in the hospital. I told myself, he didn't love me. I was sad, very sad and then I sought comfort from my ePartners and I wrote large on the whiteboard that was facing my bed the verse from Isaiah 41:10. I read it every day as soon as I could. It soothed my heart. 
I couldn't be with my family for Christmas, but I was still alive. I talked to my heavenly husband, confided in him, never doubted his faithfulness of bringing me home, but it was hard for me to accept that this would be done by HIS time not mine. I came back home on December 30. I was with my husband and children for New Years Eve. I was sad because I had seen no sign of affection from my husband since I was back. My husband saw my sadness so a few days later he came to talk with me to find out what was going on. I explained my feelings to him and you know what? My eyes lied to me. My husband cried, explaining to me that he was afraid of losing me, he said that he had prayed for me every day and that I didn't realize how hard it had been for him.
I was wrong. I looked at my circumstances and forgot to believe the Word. But my Heavenly Husband spoke to me through my husband that night.
Ministry Note: Had Annabella not been as physically weak, she wouldn't have explained her feelings in such a state, but she'd probably continue speaking only to the Lord her HH. However, GOD knew her EH needed to hear her broken and weary heart in order for her EH to share his. Brides, don't make the mistake of trying this because when any of us have tried something similar—it blew up in our faces—setting us back a great deal in our restoration journeys.
Tell us HOW it happened, Annabella? Did your husband just walk in the front door? 
My husband, who already has another apartment, promised to stay as long as possible with us until he could sign his resignation and move back in with the whole family. He sleeps here 6 days a week. In fact, he wears his wedding ring again.
Annabella, did you suspect or could you tell you were close to being restored? 
Yes, I suspected when my husband took a half day off to see me and spend time with our son. He wanted to be with us. The simple request to be present with him was a sign to me that his heart was starting to turn.
Would you recommend any of our resources in particular that helped you, Annabella?
Online courses were the foundation. I think I read each course twice. Then the book "How God Can and Will Restore Your Marriage", and then " Wise Woman"'. The daily devotional is for me the key resource. It feels like our Heavenly Husband is whispering sweet words in our ears every morning.
Annabella, Do you have favorite Bible verses that you would like to pass on to women reading your Testimonies? Promises that He gave you?
In God have I put my trust; I will not be afraid what can man do unto me. Psalm 56:11
Thou wilt keep him in perfect peace, whose mind is stayed on Thee, because he trusteth in Thee. Isaiah 26:3
But there are many more.
Would you be interested in helping encourage other women, Annabella? 
Yes
Either way, Annabella, what kind of encouragement would you like to leave women with, in conclusion?
I would say to have faith in God and not to look at your circumstances. I know it's not easy, but have faith in the Word above all else and keep your eyes on your Heavenly Husband. He will guide you step by step through this long and emotional journey.
Find more encouragement and overcome the hurdle of #Letting Go, by clicking on the #TAG linked to Restored Marriage Testimonies.
Find more encouragement and overcome the hurdle of Physical Pain & Suffering and Emotional Pain & Suffering.
Filed under hashtags#: counseling, HH, HopeAtLast.com, letting go, RMT, tithing, wedding ring
Want even MORE Restored Marriage Testimonies to study and learn the linked principles to encourage you?
Read MORE Using the Translate >> Portuguese RMTs and Spanish RMTs
There's a lot MORE to read in By the Word of Their Testimony Full Series Packet: 9 eBooks or by purchasing them in paperback By the Word of Their Testimony Full Series COMBO Packet: Paperback & eBooks.
IS YOUR Marriage RESTORED? If you or your husband has returned home, submit your testimony so we can begin to encourage you to continue your Restoration Journey.