♕Today's Promise: "You will not fear bad news, your heart is firmly confident in the Lord." Psalm 112:7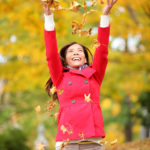 Brianna, how did your Restoration Journey actually begin?
My story is long and began 4 years ago when I had a wedding ceremony, a gathering of family and friends at the registry office. Before this, the pastor had spoken to me about his concerns, but due to lack of commitment to God and never understanding about the authorities over me, I did not listen. But afterward, this brought me countless questions, doubts, anxiety, and fear. 
I also didn't know if RMI was the right place for me when I first came, for a while I refused to hear the truth and went against the ministry's principles by not being legally married. Realizing that I once again ignored the authority over me and even ignored what I knew was the truth! 
It was a long two and a half year journey. I fell, I got up, I fell again, I entered the world, I got tired and I returned. God always rescues me and this ministry has always given me time and space. Praise the Lord for this! God even took my ex to another country for months, there were miles separating us, and it was then that I found out he was with someone else. I saw the family supporting him at the same time while he ignored me and treated me with carelessness. I saw I had suffocated him because I didn't let him go in my heart the way I knew and was taught to. 
After two months, I finally stopped chasing after him, calling and texting but my heart still yearned and I did all my RMI courses in search of restoration, just restoration with a man, my focus was not the Lord. This brought me countless more questions, doubts, anxiety, and fear. 
How did God change your situation, Brianna, as you sought Him wholeheartedly? 
It was through a cousin that God changed the whole situation, This cousin sent me two songs in a conversation, the first opened my eyes about my relationship condition. Regardless of what I lived, everything was undone and what came would be new! It didn't matter what my relationship status was because it was over. I knew the truth and it set me free. The second song talked about looking for God in all things, getting answers. From then on, I started to see the Ministry as a support for my recovery with the Lord! I became discouraged and started to realize that I am the daughter of a King, belonging to a Heavenly Husband. I started to see my value and the lack of value that the world offers. Once I finally understood about obeying what RMI says, I started to become content. My heart was happy with everything that was taught. 
What principles, from God's Word (or through our resources), Brianna, did the Lord teach you during this trial? 
The principle of letting go was of paramount importance. Both this and the principle of tithing are the ones I advise everyone to read over and over until they get it. Once I settled with RMI the enemy's hold on me was over. I wasn't doubleminded. I started to see God's care for me and as it happened I wanted to shout how glorious it is having Him as the Love of my life and letting go was flowing naturally. 
What were the most difficult times that God helped you through, Brianna?
The most difficult times happened when I saw my ex with the other woman and his family, even my own family supporting his decision. The times when I heard him talk about future plans which did not include me. It was terrible to imagine that I was no longer part of his life, it hurt a lot. Thankfully those days passed once I found and embraced my true Love.
Brianna, what was the "turning point" of your restoration?  
The turning point was when I stopped going out before I even got back to work at RMI. God was already in my heart opening my eyes to countless situations I'd gotten involved in where I was acting like a harlot. As I began to please Him, He rewarded me with so much love and care. I didn't need the world and the things it offered that left me lonely. My eyes were opened and I began to witness how beautifully God took care of me, removed all the pain and fear I felt, and many other things. The more I saw His acting on my behalf, the less I felt like looking for or expecting something from my ex or anyone else. I started to let it go in my heart and this was also a turning point because suddenly I heard my ex was going to visit a Christian friend, soon after my ex started talking to me all the time, I saw him inviting me to countless things.
Tell us HOW it happened, Brianna? Did your husband just walk in the front door? Brianna, did you suspect or could you tell you were close to being restored? 
My ex, as I said, never stayed away for long. I have always had contact and we had a close friendship. This, on the one hand, is good but on the other hand, is difficult because without being prepared I made mistakes and prolonged this journey a lot! I can say that he just showed up to talk about our marriage and this time doing it right, in a church before God. I didn't have to say anything, I nodded and agreed as he told me how important it was to do everything right this time. 
To get married in the church, he said, was a dream he never had considered but that he began to yearn to see me as a bride, and that it was important that when we got married in the church all the family needed to be present. 
Everything came together quite suddenly. Everyone attended and everyone helped with the details. There was an opening at the church when a couple decided to call it off, so I can happily announce I am RESTORED and a married woman. I have been transformed due to my relationship with the Lord and this is worth more than anything! Words I never thought I would say let alone feel so deeply in my heart!
Would you recommend any of our resources in particular that helped you, Brianna?
I advise reading the book How God Can and Will Restore Your Marriage, I advise reading A Wise Woman, especially for women who have not yet legally married, it is especially transformative for us! I also advise the courses and all that the ministry offers with the daily devotional, courses 1 and 2 are transforming. But life-changing is the Abundant life series that cannot be missed.
Would you be interested in helping encourage other women, Brianna? 
I will continue doing my courses to prepare for ministering. Yes, I am available to help and I look forward to helping all ministries and people who come here.
Either way, Brianna, what kind of encouragement would you like to leave women with, in conclusion?
I can tell you, everything that is written and said by Erin is based on the Word and "Your Word is the truth from the beginning." (Psalm 119: 160) Do not be afraid to give yourself to God, to our Heavenly Husband, it is from Him that all things come. Give yourselves to His promises and begin your day reading of Psalms and Proverbs, so that your heart is filled with them in times of need! 
Today, when I am about to fall, my mind thinks "Commit your way to the Lord; trust in him, and he will act." (Psalm 37: 5) The verse "You will not fear bad news, your heart is firmly confident in the Lord." (Psalm 112: 7) 
He also lives in my heart. I would now like to give all the honor and glory to the Lord. This is a journey, mine started by only looking forward to restoration with my ex, and today, it comes down to restoration with my Beloved. It is Him that I want to please, Him I want a relationship with, to build my house on the Rock, to continue growing and be with HIM. Praise the Lord for everything, I love and thank Him for such loving care of me!
---
Find more understanding and to overcome the hurdles: #Letting Go, #Tithing and #OW simply click on the #TAG linked to Restored Marriage Testimonies.
Filed under hashtags#: Abundant Life, courses, letting go, OW, RMI, RMT, RYM, tithing, NeverLegallyMarried
Want even MORE Restored Marriage Testimonies to study and learn the linked principles to encourage you?
Read MORE Using the Translate >> Portuguese RMTs and Spanish RMT

You'll find this in By the Word of Their Testimony (Book 10): "Blessings will Come and Overtake You"
There are even MORE testimonies available to read in By the Word of Their Testimony Full Series Packet: 10 eBooks or by purchasing them in paperback By the Word of Their Testimony Full Series COMBO Packet: Paperback & eBooks.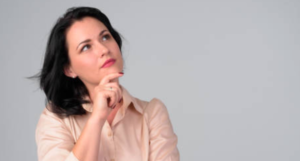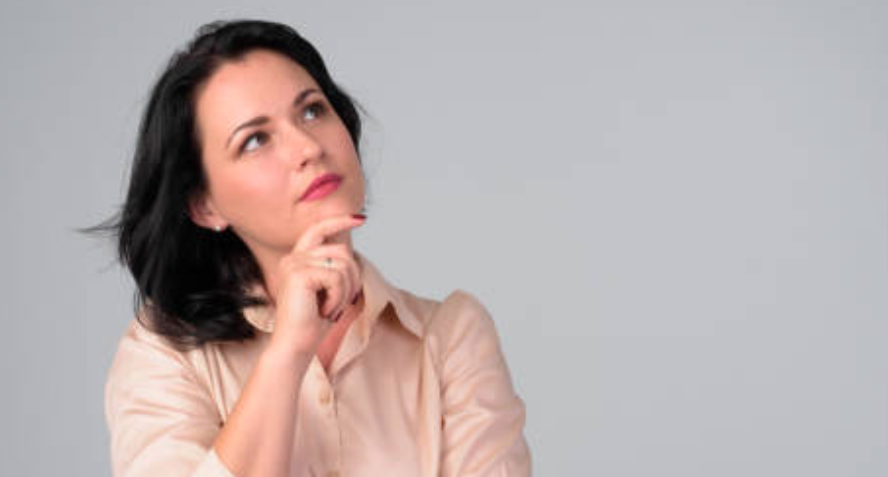 If you or your husband has returned home, submit your testimony so we can begin to encourage you to continue your Restoration Journey and invite you to our Zoom Fellowship for restored brides.