♕Today's Promise: "But I have it against you that you left your first love" Revelation 2:4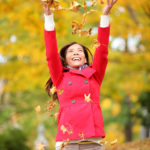 Amber, how did your Restoration Journey actually begin?
Almost 4 years ago, I met the man who is now my EH (earthly husband) through a friend from work. When I saw him I was not attracted to him, but something caught my attention in him, a light shone on him. I did not recognize that he was the light of the Lord, for he was already an evangelical and a man fearing God. Over the months we got closer we started dating and fell in love. He invited me to attend services and I went with him. At the time I considered myself a non-practicing Catholic. After 4 months of dating, we fell into sin, started to become intimate, on his initiative, and continued our relationship in fornication. Months before we were married, I decided to be baptized in an evangelical church, but not out of faith in the Lord but to please my future husband. He promised me a wonderful life, loyalty, financial support, he was loving and making plans to live with me the way I dreamed. I started to love him more than anything and everyone. We were married 7 months after my baptism. 
I thought that my happiness depended on my EH (and I yearned to live everything he promised me. After 1 month of marriage, my EH changed his behavior towards me. He didn't pay attention to me and marriage was not his priority, he no longer followed the biblical teachings. I started to pressure him because I no longer felt loved by him and confronted him. I became contentious, quarrelsome, eavesdropping, cynical, arrogant, jealous, controlling, accused him of his sins, judged him. I covered everything he promised me before we got married, including I demanded sex because I wanted to have children and our situation got worse every day. I talked about divorce at every fight, he always remained calm, but cold. I even drafted a consensual divorce petition for him to sign, with some legal conditions, for a consensual divorce directly at the civil registry office, but the Lord prevented him from signing, glory to God, and my EH (earthly husband) started paying attention to me. 
After a few days he started to offend and humiliate me because I was unemployed, and soon he stopped providing me financially. By forcing him, he literally despised me, he didn't speak to me for days, he kicked me out of the apartment several times and I got more and more contentious. I tried the silent treatment, played the game of "tough love", so much that it reflected in my relationships with other people. I treated them badly! And that's when I realized that I had no relationship with God. I went to the services troubled, murmuring, blaming my earthly husband and God for my unhappiness. I mistakenly decided to seek the help of a couple of pastors from the church we attended, and ultimately exposed my marriage and my husband, talked about his sins, and acted as if I were a victim. 
When my husband agreed to do "Christian therapy" I was so hopeful that I was thrilled to think he was going to change. But after therapy I started to rebel against my husband again because I didn't see any changes in him, he was worse for me. In a moment I lost patience with him and physically attacked him, I took all my anger out on him. As he didn't react to my physical aggressions that day, I realized that I was the wrong one, I felt terrible. My situation was serious and impossible to resolve. 
How did God change your situation, Amber, as you sought Him wholeheartedly? 
I decided not to tell anyone else about my situation after that huge mistake and one day I went online to look for marriage testimonies and God guided me right to the RMI website. Reading everything on the site and then finding the book "How God Can and Will Restore Your Marriage" I discovered that it was I who was a Pharisee, that I only saw the sins of others, was not respectful and not submissive to my EH, I saw a fool who destroyed her home. I was scared and disgusted with myself, I didn't want to be like that. For 3 months I started the online course and read the book because the enemy made me believe that the RMI was a fairytale. But the Lord reminded me of this ministry every day but I resisted. Until one day I was alone at home and it made me want to read the book, when I started I couldn't stop reading! 
I would panic because the principles confronted me, and at the same time, I was in tears crying out to the Lord for His forgiveness, mainly for having baptized me without loving Him. Then I realized that everything I was going through had the Lord's permission in order for me to see and desire Him, "But I have it against you that you left your first love" (Rev. 2:4). After the biblical principles taught by RMI, I repented and asked the Lord for forgiveness and reconciled with Him, I came to know my Heavenly Husband, His Grace, to love and adore Him. 
What principles, from God's Word (or through our resources), Amber, did the Lord teach you during this trial? 
I started meditating on His Word and praying daily, I started to have a true relationship with My Beloved, a relationship that I didn't know existed. Not once at church did I ever hear this was possible. When I met my HH (Heavenly Husband), the scales fell from my eyes, I saw the truth, "And you will know the truth, and the truth will set you free." (John 8:32). I also talked with my earthly husband and asked for forgiveness for being so unfair to him, so contentious, and he forgave me. My relationship with my earthly husband improved immediately, it matured. But even so, I fell into temptation and rebelled against him again because He tested and hardened my EH heart for me. God knew I was just focusing on winning him back and I stopped focusing on my HH. I was struggling in my own strength and I forgot that the Lord is fighting for me, as He guarantees in His Word that "The king's heart is like channels of water in the hand of the Lord; He turns it wherever He pleases." (Prov. 21:1). 
Well, would you believe once again, as I "let go" of my Heavenly Husband and did not "let go" of my earthly husband, I again disagreed with everything my EH (earthly husband) said and did?! I went back to being contentious. And yet the Lord continued to be merciful to me, glory to the name of the Lord, because I had difficulties in applying biblical principles, all of them, mainly "letting go" and "winning without words". "If I should say, 'My foot has slipped,' Your faithfulness, Lord, will support me. When my anxious thoughts multiply within me, Your comfort delights my soul." (Ps 94:18-19), the Lord was faithful, just and supported me, gave me comfort and taught me each principle as I continued praying, confessing my sins and waiting on Him. I learned to accept that the Lord's will is sovereign and "died" to myself, that was the key to my recovery.  
What were the most difficult times that God helped you through, Amber?
First, I had to learn to live the first commandment of the Lord: "You will therefore love the Lord your God with all your heart and with all your soul and with all your understanding and with all your strength; it is the first commandment" (Mark 12:30). Then, "And the second, similar to this, is: You shall love your neighbor as yourself. There is no other commandment greater than these" (Mark 12:31).
When I couldn't really repent, because repentance, which is essential to true conversion, involves dying to sin. The Bible compares repentance to the Lord's death and resurrection. There has to be a radical lifestyle change. The Bible uses terms such as "killing the old man" and putting on the new. It describes in detail the exact changes that need to be made (Eph 4: 17-32; Col 3). Bad habits - strife, sexual immorality, lying, greed, anger, pride, etc. - need to be eliminated from life itself, while the fruits of the Holy Spirit, which is "love, joy, peace, longsuffering, kindness, goodness, faith, meekness, temperance", must be added (Gal. 5:22). 
This is the result of regret that I was unable to have, so it was very difficult, but the Lord was merciful to me and taught me that my relationship with Him is eternal, permanent, and perfect. He could transform me if I really wanted to walk in His ways. I learned to love Him and I am working to always preserve our relationship to be the best of my life. All the trials, tribulations, struggles that I went through and passed are blessings for me, because I found the true meaning of my life, loving the Lord. Faith worked on me, took away my anxiety, glory to God! The Lord has transformed me so much that people notice. I am happy, even though my earthly marriage is still not as I wished it was, but God knows I still have many more wonderful changes to make in me and my earthly husband too! Blessed is the Lord.
Amber, what was the "turning point" of your restoration?  
When I gave my life to my HH (Heavenly Husband), as My Lord and Savior, and Lover. Today I understand that we are all experiencing a spiritual war, I know that our struggle is not against our husbands or anyone else. That to be happy we depend exclusively on God to do it. For us to have good health, children, employment, goods, for everything we depend on the sovereign will of God. And I understand that without the Lord, as our Heavenly Husband, Savior of our lives, it is impossible for an earthly husband and an earthly wife to gather sufficient strength, having feelings of love, or good intentions to fulfill biblical principles and enter into marriage. But because of the Lord, two sinners, a man, and a woman, completely different individuals, can be miraculously transformed into one. Earthly marriage is a piece of heaven on Earth! 
Tell us HOW it happened, Amber? Did your husband just walk in the front door? Amber, did you suspect or could you tell you were close to being restored? 
My EH (earthly husband) never left our home, despite the fact that he had every reason to leave, but I confess that it made my restoration difficult, as we spent days without speaking and it was an embarrassing situation. I suspected that God was restoring our marriage when I started being obedient and submissive to Him and my EH being loving and kind to me. My EH also began to seek the face of the Lord and to want to be intimate with me. He talked to me about my changes and asked me how I managed to change, what was the reason for my change and I was able to tell him there were the same materials for the men.
Would you recommend any of our resources in particular that helped you, Amber?
I recommend all the materials available. In particular, I took the online courses (1,2 and 3), ordered and read the paperback book "How God Can and Will Restore Your Marriage" that I found helpful. I read the daily encouragements every day, watched the Be Encouraged videos many times, read all the testimonies (ordering the eBook packet), and keep up daily readings of Psalms and Proverbs. Thanks to Erin and all the RMI partners who provide us with these precious materials, may God continue to bless them!
Would you be interested in helping encourage other women, Amber? 
Yes
 Either way, Amber, what kind of encouragement would you like to leave women with, in conclusion?
"But seek first the kingdom of God and his righteousness, and all these things will be added to you" (Matt. 6:33). Please do not exchange peace, salvation, eternal life, love, happiness, deliverance from the world of sins, which only the Lord can offer you, for the pleasures that the world provides us are empty and fleeting. The Lord knows our needs, He knows everything we need to live in this world, so "This is what the Lord says: "Cursed is the man who trusts in mankind And makes flesh his strength, And whose heart turns away from the Lord. For he will be like a bush in the desert, And will not see when prosperity comes, But will live in stony wastes in the wilderness, A land of salt that is not inhabited. Blessed is the man who trusts in the Lord, And whose trust is the Lord. For he will be like a tree planted by the water That extends its roots by a stream, And does not fear when the heat comes; But its leaves will be green, And it will not be anxious in a year of drought, Nor cease to yield fruit." (Jer 17: 5-8) With this testimony, I thank God and this Ministry! May only the name of the Lord be praised, amen.
---
Find more understanding and to overcome the hurdles: #Contentious Woman, #WWW simply click on the #TAG linked to Restored Marriage Testimonies.
Filed under hashtags#: BE videos, contentious, counseling, courses, EH, HH, letting go, Psalms and Proverbs, RMT, RYM books, www
Want even MORE Restored Marriage Testimonies to study and learn the linked principles to encourage you?
Read MORE Using the Translate >> Portuguese RMTs and Spanish RMTs

You'll find this in By the Word of Their Testimony (Book 10): "Blessings will Come and Overtake You"
There are even MORE testimonies available to read in By the Word of Their Testimony Full Series Packet: 10 eBooks or by purchasing them in paperback By the Word of Their Testimony Full Series COMBO Packet: Paperback & eBooks.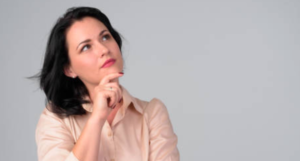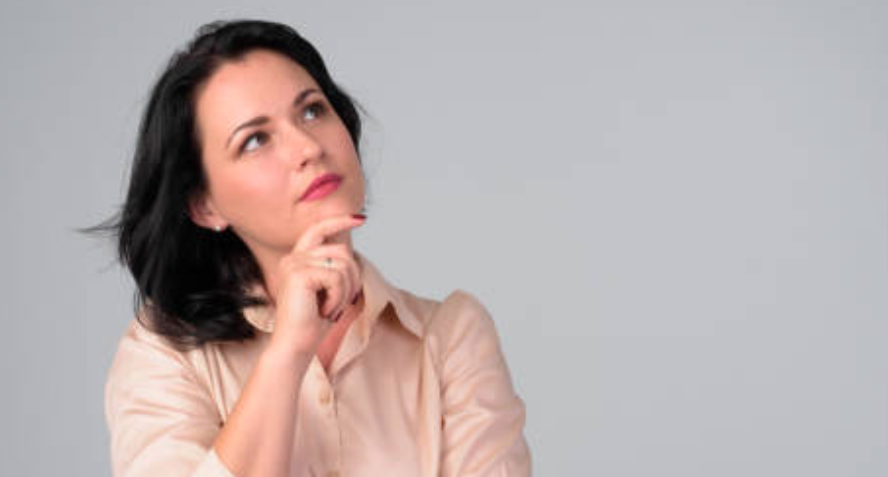 If you or your husband has returned home, submit your testimony so we can begin to encourage you to continue your Restoration Journey and invite you to our Zoom Fellowship for restored brides.