♕Today's Promise: "I am the Lord who heals you [your Physician].'" Exodus 15:26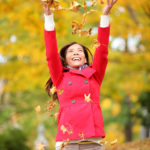 Jasmine, how did your Restoration Journey actually begin?
It was clear to everyone that our marriage was not going well. My EH (earthly husband) started doing extra work and he didn't spend much time at home anymore, he didn't go out with me and his daughters anymore. We spent any time we had together fighting and to make everything much worse, I took all the problems with my EH to my analyst (I had been in therapy for 10 years and didn't know only God could heal me). Then, one day my EH told me that he wanted to separate. My world fell apart. Despite all of our problems, I had never thought about separating and I didn't want to, it also never crossed my mind that my EH would one day ask for a separation.
After I went to another appointment with my analyst, I decided to have a conversation with my EH and confront him about it as my therapist suggested. During the conversation, he told me that he wanted to take a break and would go to his parents' house. He was so desperate to be rid of me, he went that same day, without taking anything, only the clothes on his back. And I collapsed. I felt like I had fallen into a bottomless chasm with no light and no way out.
How did God change your situation, Jasmine, as you sought Him wholeheartedly? 
I have always had faith in God and have always sought Him out in the difficult moments of my life, but I never had a true relationship with Him. That was about to change. A few days before my EH left home, I opened a Bible that I had on a dusty shelf. Randomly and without any thought (I was not in the habit of reading the Bible), I opened and read a Psalm (I don't remember which one exactly) that told me to have faith. 
So, as soon as my EH left home, I sought help from my friends, and a co-worker invited me to go to her church. It was close to my home so I decided to go. The first day I went there, it was a service of praise and prayer and I heard praise that I never forgot "Restoration." There's no doubt that God was speaking to me so that I would not give up on my marriage and my family.
So, my restoration journey started, even before I found RMI. And it was neither easy nor quick.
I discovered RMI two months after that. A student of mine, who was facing separation, sent me the book "How God Can and Will Restore Your Marriage" as a pdf. I read the book in 2 days and cried buckets of tears each time I read it. I learned how guilty I had been for the collapse of my marriage and my family. I was very contentious, proud, independent ... My EH even told me that I was beautiful, intelligent, strong, independent, and did not need any man. But it was not due to my dependence on a Savior but due to the feminist attitude, most women have today. God began to remove the blindfold from my eyes. Soon after reading the RYM book, I quit therapy when I saw how what she told me was so opposite to what God said and what RMI opened my eyes to.
After reading the book, I searched the RMI website, signed up to get the daily encourager and started taking course 1. Within a month, my relationship with my EH started to improve. We didn't fight anymore because I stopped trying to get my own way and actually listened. The next improvement was when he came over right after the New Year and we were intimate, which was huge because he couldn't even stomach being in the same house with me. I began begging God to take all the anger out of my heart and as I did, my EH started approaching me, seeing I wasn't the same person he'd left. But there were several trials and I failed many times and it felt like I wasn't ever going to change or let go entirely. But my HH didn't give up on me. Lovingly He brought more hard trials into my life that almost made me give up but He knew it would break the hardness from my heart. And to soften the blow, at the same time He always sent me something like a praise report, a promise, or a message from someone that made me get up and keep moving along in my journey.
What principles, from God's Word (or through our resources), Jasmine, did the Lord teach you during this trial? 
I think faith was the biggest principle in my RJ (Restoration Journey). Each day it grew inside me, and little by little, the fear of being alone (like my mother) was overcome. I also asked God many times to make me feel the Lord was truly my HH (Heavenly Husband). I didn't want to suffer anymore. I learned how beneficial fasting was. And how my tithe would mean the Lord would protect me. And I started reading the Bible, all the way through, not just bits and pieces here and there. I have read the entire Bible once and am half way through the second time.  I began by reading the Psalms and Proverbs you provide every day—and I fell in love with the Word of God! All the principles of life are there right where you tell us they are, all of our blessings and duties are there, it is so simple. I started talking about God to my daughters and teaching them to talk to Him as a Heavenly Father and to take all their fears to Him. I also learned to do this too. And, little by little, I was transformed without realizing it.
What were the most difficult times that God helped you through, Jasmine?
The last year before the restoration happened, without a doubt, the worst phase of my journey. My summer, as Erin calls it began when my EH had approached me about returning, but I was not yet ready. Then, the greatest trial came, I saw him with an OW (other woman). At first, I thought it was nothing serious, but then I found out that he had already introduced the OW to his family as a girlfriend and, on his birthday, she was at his party. My worst fear was imagined. When I discovered our daughters had met her and to protect me, hid meeting her from me. My reaction was not very good. I slid into a deep depression. Worse, I went back to seeing doctors for medication and a new psychologist. Awful. I lost a lot all due to my foolishness. But it was after all that my Lord restored me. I always knew that only He could heal me and, although I sought to be cured by men, I asked my HH to get rid of all that and He led me to begin fasting. Shortly thereafter, I don't know when, I started to feel better and better and was able to perform all my daily tasks again, and most importantly, my EH was no longer the focus of my attention. I had finally let go. This was clearly what it took.
"He said, 'You must obey [or listen to the voice of] the Lord your God and do what He says is right [is right in His eyes/sight]. If you obey all His commands [statutes; ordinances; requirements] and keep His rules, I will not bring on you any of the sicknesses [diseases] I brought on the Egyptians. I am the Lord who heals you [your Physician].'" Exodus 15:26 EXB
Jasmine, what was the "turning point" of your restoration?  
It happened on my birthday. I planned to spend it alone with my daughters. We planned to have lunch at a restaurant, then go to the cinema and finally, I bought a cake to eat with them at home that evening. As it says, "The mind of man plans his way but the Lord directs his steps" Proverbs 16:9. During lunch my EH called and asked why we were having lunch at a nearby restaurant and I simply said I didn't want to make food that day (he didn't remember it was my birthday and I didn't want to tell him). However, I was not sad but thankful to be with my HH and my daughters. That's when my oldest daughter took her cell phone and called her father and asked if he knew what day it was. Then he remembered, called me again, apologized, wished me "Happy Birthday" and asked if he could be invited to have cake with us that evening. I agreed and when he came, he brought his parents, his aunt and our nephews. After that day, he started to come over more and more.
Tell us HOW it happened, Jasmine? Did your husband just walk in the front door? Jasmine, did you suspect or could you tell you were close to being restored? 
A month after my birthday, it was summer vacation and our daughters were traveling with my EH's parents. While they were gone, he got quite sick and I went over to take care of him. I spent three days taking care of him and I realized that if he was still dating, surely his girlfriend would have taken care of him, but I didn't ask. After that, he started to invite me to come over to his parents' house, where he lived, and went back to talking about looking for an apartment so we could live together again. Today, we live in a brand new home. Not only is our home new, so is my husband. He goes shopping for us, fixes things, and helped paint our daughter's room. What's amazing is that it happened just like the other restored women say, when I didn't expect it to happen, when I really no longer wanted it because my HH was all I needed or wanted. It happened all of a sudden and am just so happy with just my HH.
Would you recommend any of our resources in particular that helped you, Jasmine?
Everything. The books "How God Can and Will Restore Your Marriage", "A Wise Woman", "Questions and Answers", the daily encourager, and the courses. Indeed, this Ministry teaches us all the principles to go through our RJ. The fact that this is all free to us after being ruined by paying enormous amounts of money for therapy that never helped but only hurt me! It's such a testament to the power of God's Word and His ways being higher than our ways!
"My thoughts are nothing like your thoughts," says the Lord. "And my ways are far beyond anything you could imagine. For just as the heavens are higher than the earth, so my ways are higher than your ways and my thoughts higher than your thoughts." Isaiah 55:8–9
Would you be interested in helping encourage other women, Jasmine? 
Yes!!
Either way, Jasmine, what kind of encouragement would you like to leave women with, in conclusion?
Have faith. Never give up on your marriages and your families. They are God's projects for your life. Follow the teachings of RMI, read the Bible, seek God always before everything and ask Him to become your Heavenly Husband. Teach your children to trust their Heavenly Father to be with them. Our HH is wonderful! With Him we have everything!
Find more encouragement and overcome the hurdle of #Letting Go and #Fasting by clicking on the #TAG linked to Restored Marriage Testimonies.
Filed under hashtags#: courses, EH, fasting, HH, letting go, OW, Psalms and Proverbs, RMT, tithe
Want even MORE Restored Marriage Testimonies to study and learn the linked principles to encourage you?
Read MORE Using the Translate >> Portuguese RMTs and Spanish RMTs
There's a lot MORE to read in By the Word of Their Testimony Full Series Packet: 9 eBooks or by purchasing them in paperback By the Word of Their Testimony Full Series COMBO Packet: Paperback & eBooks.
IS YOUR Marriage RESTORED? If you or your husband has returned home, submit your testimony so we can begin to encourage you to continue your Restoration Journey.