♕Today's Promise: "You will not fear bad news; your heart is steadfast, trusting in the Lord." Psalm 112:7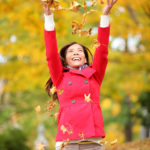 Varvara, how did your Restoration Journey actually begin?
It all started in December when my husband told me that he wanted a separation because he couldn't live with me anymore. When he said that, I already imagined that he was with an OW (other woman) because for some months he was distant. At the time our daughter was just a year old and he was always in love with the baby and such an excellent father. That's when I realized that about 3 months prior to him asking for the separation, he was emotionally distant from us, played very little with our daughter, arrived home late, found reasons to argue every day, and compulsively gambled on the internet. 
I spent the rest of December and the first half of January very distressed. At that time he traveled a lot, saying it was for work, and every Saturday when he got back home, all he wanted to talk about was the end of our marriage. His heart was already very, very far from me; until one Saturday in late January, I was shocked when he said he wanted to continue with our marriage. 
Another week passed and when he returned from a trip he called me at his parents' house to confess that he had become involved with a woman and she was pregnant. I was devastated. I thought I had entered a parallel world. He ended the conversation by saying he would only come home to get his things. When he came he tried to talk about coming home but I was adamant, in my self-righteousness, I was sure I couldn't be with a man who did this to me. 
Two weeks after the separation I already had a good lawyer and the divorce papers were being prepared. The following week while the divorce papers were being prepared, I went to visit my old church, and there I met an old friend. I told her what had happened. She told me she did not believe in divorce and said she would ask for a friend of hers, who was participating in a marriage restoration ministry (RMI) to contact me. That same night, the girl (who today is my dear friend and ePartner) sent me the link to the ministry and gave me some information. 
I really wanted a divorce but my Beloved spoke to my heart (Glory to His Infinite Love) and told me I was not to give up. As I read about the ministry and actually spent the entire night reading, without understanding much, I went ahead and filled out the marriage questionnaire and started taking course 1 that night. 
How did God change your situation, Varvara, as you sought Him wholeheartedly? 
My Beloved, Prince of my life, was very kind and generous and loving to me. He was always so patient with me. I was very hard at heart, based every decision on my self-righteousness, belief in feminism, but with each lesson, I came into conflict with myself. I thought about giving up thousands of times, but He was patient and was shaping my heart day after day. 
After the first month and a half of separation, in the midst of many tears, I saw how contentious I was and I surrendered fully at His feet. My attitude instantly changed! I became less harsh and more grateful to the Lord and my faith in His purpose became visible. People I knew started to comment on how I was so at peace, how I was happier. And little by little I was being introduced to my closest friend my true Love who gave me so much peace in the midst of so many adversities that happened.
What principles, from God's Word (or through our resources), Varvara, did the Lord teach you during this trial? 
Just like every restored marriage testimony I've read, "letting go" and "God is in control" and "submission to the husband" were certainly the principles that the Lord taught me the most and were the most difficult—needing much more of Him than I had. These verses were the ones that guided me all the time. "But seek first the kingdom of God, and his righteousness, and all these things will be added to you." Matthew 6:33 "Like streams of water so is the king's heart in the hand of the LORD, who inclines to all your will." Proverbs 21:1
What were the most difficult times that God helped you through, Varvara?
The most difficult moment was when the Lord told me that I should stop the divorce. I suffered a lot, very much, and after a week of wrestling with Him, I dismissed the lawyer and asked the Lord that if He really wanted my husband to contact me, then He would need to do it.
Two days after this prayer, my husband called me and I told him that I could not continue the divorce. That's when I said I had already dismissed her. He was amazed and shocked and then asked why. I was prepared with a response after meditating on "But sanctify Christ as Lord in your hearts, always being ready to make a defense to everyone who asks you to give an account of the hope that is in you, yet with gentleness and reverence." 1 Peter 3:15
I replied gently saying that my God did not want me to continue with the divorce but if he wanted to continue I would agree with him. He hung up and minutes later he called me and said he would continue to pursue divorce because as soon as he had financial means, he would be living with the OW (other woman). 
This was yet another very painful moment that happened, which continued after our restoration when he checked the child's DNA and found that it was his son. I suffered a lot, and in the following months, it took a lot out of me. But God in His mercy again calmed my heart and has been working on this situation for good. I will share more in future praise reports.
Varvara, what was the "turning point" of your restoration?  
The turning point was when I really poured myself out to the Lord when He became my true Husband after reading the first two Abundant Life books. I understood that if I were in the center of His will, and my heart was for only Him, then the best would happen, everything for my good. 
"And we know that God causes all things to work together for good to those who love God, to those who are called according to His purpose." Romans 8:28 
I suppose it was when I let it go completely. When I didn't even think about the restoration. At this stage, I just wanted the restoration because I understood that He has a purpose because I didn't even want to be restored anymore. My husband told me that when I told him that I could not continue the divorce, it was when God began to deal with him, in his deception and he started to have days filled with conflict and to see that he was in sin.
Tell us HOW it happened, Varvara? Did your husband just walk in the front door? Varvara, did you suspect or could you tell you were close to being restored? 
We were separated for 6 months when my husband and I got back together. During this time, I had no contact with him, I neither wanted nor allowed him to contact me in the beginning. At the end of July, my daughter turned 2 and my parents and I decided to have a party for her but I didn't want to invite him. At the insistence of my father, and finally after understanding about respect for authority, I obeyed my father and in June I had my first conversation with my husband, saying that he was welcome to come to the party.
This, I later found out, is when the horrific fights with OW started. When he decided to come and told her she could not come along. On the first weekend of July, my husband was sitting on the sofa in our living room saying that he wanted to come home but he needed to resolve the situation with the OW. It was at that point he started coming home every weekend, and it was very pleasant because God had already shaped me a lot and I was no longer contentious. When he left, I was delighted (not focusing on who he was returning to) because I needed my time with my own Lover!
Would you recommend any of our resources in particular that helped you, Varvara?
Each of the RMI courses and videos are channels of the Lord to minister in our lives. The books RYM and both Abundant Life books were instruments in healing my brokenness.
Would you be interested in helping encourage other women, Varvara? 
Yes
Either way, Varvara, what kind of encouragement would you like to leave women with, in conclusion?
There is no better place to be than in the arms of our Beloved Heavenly Husband. Everything has a purpose and He has everything in His control no matter how you feel. Keep going, even when storms arise and rock you to the core. It happens to all of us but there is no safer place than to remain near it. "You will not fear bad news; your heart is steadfast, trusting in the Lord." Psalm 112:7 
Dear Lord, as I write the end of my testimony, it seems that I smell Your hair, I feel myself leaning against Your chest, my Love. Thank You my Beloved for being beautiful and loving us all as unique and special.
---
Find more understanding and to overcome the hurdles: #Letting GO and #Contentious Woman simply click on the #TAG linked to Restored Marriage Testimonies.
Filed under hashtags#: Abundant Life, BE videos, contentious, courses, ePartner, FAL, HH, letting go, OW, RMT, RYM books
Want even MORE Restored Marriage Testimonies to study and learn the linked principles to encourage you?
Read MORE Using the Translate >> Portuguese RMTs and Spanish RMTs

You'll find this in By the Word of Their Testimony (Book 10): "Blessings will Come and Overtake You"
There are even MORE testimonies available to read in By the Word of Their Testimony Full Series Packet: 10 eBooks or by purchasing them in paperback By the Word of Their Testimony Full Series COMBO Packet: Paperback & eBooks.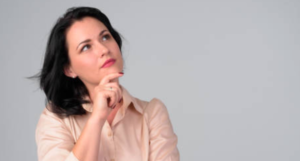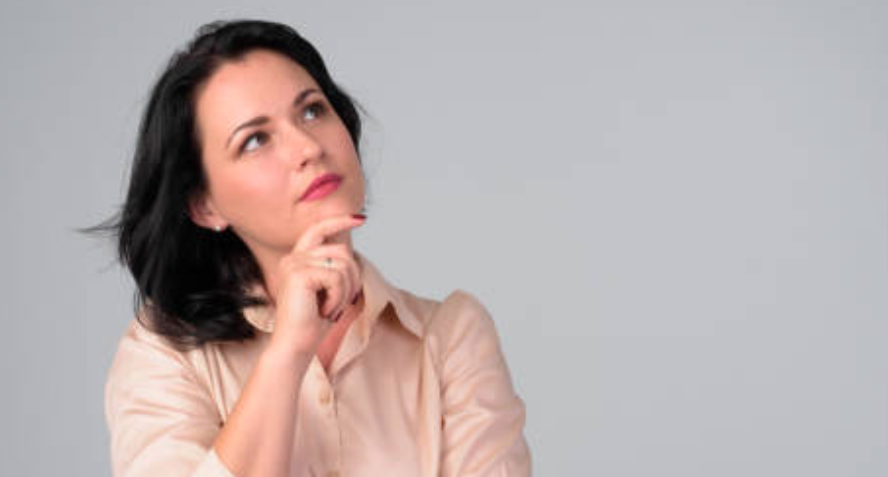 If you or your husband has returned home, submit your testimony so we can begin to encourage you to continue your Restoration Journey and invite you to our Zoom Fellowship for restored brides.