♕ Today's Promise: "My Beloved is mine, and I am His" Song of Solomon 2:16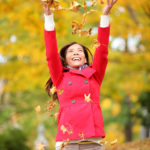 Candace, how did your Restoration Journey actually begin?
After the Lord had already blessed me with a restored marriage, I abandoned my Heavenly Husband again, and once again I was a fool and allowed the enemy to enter my house, he came to steal, kill and destroy, but the Lord came here for everyone to have life and live it abundantly. So I ran back to my Abundant Life courses, repeating You're all I want my Love, You're all I need my Darling, You're all I promise to Live for!
But I knew I needed more, so I read A Wise Woman because this shows us how to live restored and started taking it as a course. Today I finished course 3. Beloved ones, don't miss taking the courses, and journaling your heart because it was very important for my journey to restore both times! I learned many things that I couldn't even imagine. Each time I took them, each time I journaled, I could see how much I was growing spiritually and my life got better. All the Glory goes to my Beloved who did not abandon me and welcomed me with all his love, drenching me in it even after I failed and began focusing on pleasing my husband (which caused him to loathe me rather than pursue me like he did when I was only interested in my HH (Heavenly Husband)), then decided to give me another chance for the sake of my children to have their father living and married to their mom. "Darling, I am so grateful you once again restored me to You and then restored my marriage." "My Beloved is mine, and I am His" Song of Solomon 2:16
How did God change your situation, Candace, as you sought Him wholeheartedly? 
I went searching for my Lord more and more, with all my heart! I woke up earlier and earlier in the morning to have time alone with Him. Also to kill my flesh, I did a lot of fasting, and even without eating I felt very good because I was fed with His word, and every day I felt stronger and stronger in my faith and even more, I felt His presence right by my side. I no longer sang songs of praise about Him, but now together we have a song of our own, a love song! 
When I woke up in the morning I was so thankful that He was giving me another day to be in love with Him. I can no longer leave my house or start my day without thanking Him with tears in my eyes for all the wonders that He does in my life. Each day I would feel more and more loved, more intimate with Him, and each time I looked for him, the more my EH (earthly husband) began wanting me and realized the greatest changes my EH (earthly husband) made in his life were times I was most in love with my HH (Heavenly Husband)) just as Erin and all the ministers say. It's true. It's all true and my life and story confirms it. 
What principles, from God's Word (or through our resources), Candace, did the Lord teach you during this trial? 
That I have to be obedient to the Lord, follow His word, be submissive to my husband, but most importantly is that my HH (Heavenly Husband) is first and no one else. It also was very important to let go of my husband and the church (I began to falter in this as well), to win without words, to resist the enemy and my flesh, to pray without ceasing, to fast, to give the tithe (Beloved if you are not tithing to the house where you are fed, do this as quickly as possible, it's essential. You have no idea how easily the enemy will continue to steal from you because you gave him permission to.), I give my tithe to this ministry, my house, because this ministry feeds me daily, and when I am not here I literally starve spiritually. The church is junk food and does nothing to make us want more of Him. 
Be sure to Praise the Lord in good and bad times, because some of the sweetest times were when we walked together in the valleys of the shadow of death, I feared no harm, for the Lord was with me, and He cuddled with me and sometimes carried me in His arms, He held me, protected me under his wings.
What were the most difficult times that God helped you through, Candace?
Because I was an adulteress, my husband attacked me with ghastly words. He said that he did not want me anymore, that he did not love me, but while my husband spoke, I only thought about the Lord and spoke to and listened to Him. I knew that He was with me and told me that it was all a lie that my husband was saying to me, that he was being a slave to the enemy, so soon my husband would calm down and hug me as I remained silent and praised Him in the midst. He'd apologize and say to me: "I don't know why I fight with you anymore, I try to do everything to provoke you, but I see that nothing hits you or hurts you. I don't know why I am doing this to you." Other times that were difficult is that my husband had clothes at home and some at his parents' house, and when he didn't sleep at home, my daughter would cry and keep asking why her dad wouldn't come back, and my son would just sulk and become anti-social. So I would ask my HH (Heavenly Husband) to be with us and lie down in bed in the place where my husband slept, to calm my daughter, and to be the Heavenly Father to my son and talk with him, giving his little heart wisdom and comfort.
Candace, what was the "turning point" of your restoration?  
When I handed everything over to the Lord, and once again, He was all I wanted, needed and lived for. I knew that my marriage would be restored for the sake of my children (I was fine living as His bride but my children were hurting). It's also true that God hates divorce, and this time divorce was threatened so I read both divorce books and loved when Michele said to be enthusiastic because once that was my attitude rather than fear my EH (earthly husband) dropped from ever uttering those words to me). Even if this time my restoration was years later, I knew it was going to happen at His appointed time. His will was always done in my life only because I trusted Him with all my heart. Oh, after I let go, this time I started to encourage other women and in an instant everything changed. This also works like everyone says. 
Tell us HOW it happened, Candace? Did your husband just walk in the front door? Candace, did you suspect or could you tell you were close to being restored? 
This time my husband only took a few things to his mother's (and God told me why He had to remove lover and friend because I'd become an adulteress and left my first love. 
Glory to God, so my loved ones, when your marriages are restored do not forget to send your testimony and continue to be obedient to the Lord, keep Him in first place. Don't force God to remove him from your house and hurt your children or yourself. Because I was the fool and I abandoned my first love again, the Lord lovingly brought me back to Him again to show me that I have to be obedient to His Word and no longer be an adulteress. 
Today I am His and He is mine, He is wonderful. This time I could hear Him so clearly when we talked together and one day it happened at my lunchtime break. I don't know why I asked but I said, when will my marriage be restored? I heard very soon. 
The next morning when I woke up, I was on my computer taking my Poverty Mentality course and when he got up he gave me a hug (because he had been sleeping at home for almost a month on the couch) and he asked me if I would go with him to his mother's to get all his things. My heart began pounding but I just looked at him and said calmingly yes, of course. Ladies, I just have to praise and thank Him, for everything He does in my life. I know that His work in me will never be complete. 
My marriage was restored in exactly 90 days this time because I knew just what to do and didn't fool around with doubt. I was able to praise in all the bad times and focus on my HH (Heavenly Husband). I just have to praise and thank my Lord. I couldn't believe it, my Lord gave me the answer the night before it happened because of our intimacy. I am in awe.
Would you recommend any of our resources in particular that helped you, Candace?
I would recommend to everyone: First the book RYM, which was very important to start the journey, then A Wise Woman (don't miss this course), Praise that Sets us Free, also Hinds Feet in High Places I recommend that everyone read (or listen to as there's an audiobook that's wonderful). Also, wake up early and read the Encourager every day, then the daily devotionals. Also if you are listening to the wrong voices, listen to Erin by watching the Be encouraged videos I always felt encouraged and the testimonies that I reread whenever I began doubting. I bought the series of e-books.
Would you be interested in helping encourage other women, Candace? 
Certainly, it will be a great pleasure to encourage other women. I already meet with women every week to study a wise woman. 
Either way, Candace, what kind of encouragement would you like to leave women with, in conclusion?
Beloved friend, never give up on your marriages, the Lord does not want to see any family separated, He hates divorce. Like streams of water like this is the heart of the king in the hand of the Lord, who inclines him to all his will. God is wonderful, He never leaves His bride. He just wants you to Himself, that's why you're here, for no other reason. Trust me, I made this journey twice. I also want to take this time to thank Erin for creating the ministry and being willing to encourage so many women no matter how many times she got attacked. I pray that God blesses you and your entire family and the ministers here.
---

You'll find this in By the Word of Their Testimony (Book 10): "Blessings will Come and Overtake You"
There are even MORE testimonies available to read in By the Word of Their Testimony Full Series Packet: 10 eBooks or by purchasing them in paperback By the Word of Their Testimony Full Series COMBO Packet: Paperback & eBooks.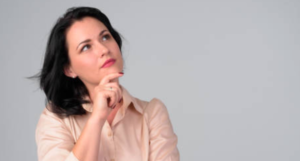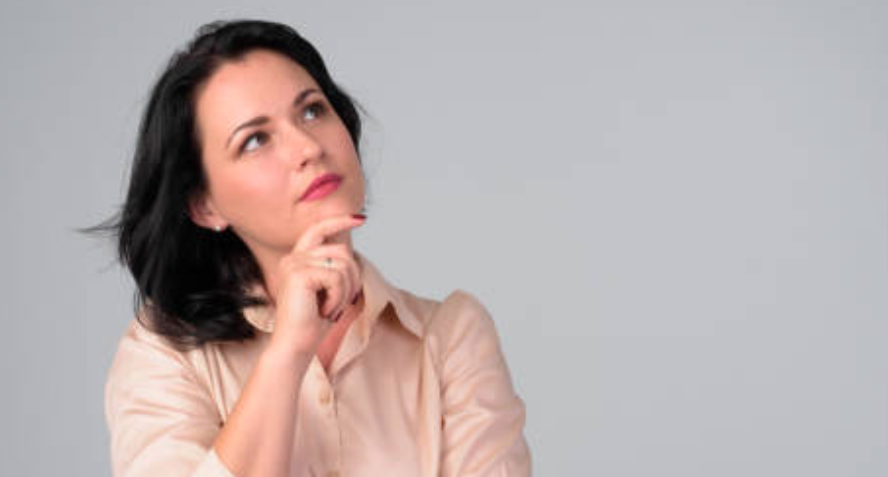 If you or your husband has returned home, submit your testimony so we can begin to encourage you to continue your Restoration Journey and invite you to our Zoom Fellowship for restored brides.