♕Today's Promise: "And, in fact, all correction, at present, does not seem to be one of joy, but of sadness, but then it produces a peaceful fruit of justice in those exercised by it." Hebrews 12:11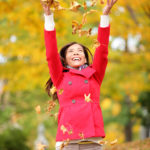 Judie, ¿cómo empezó realmente tu Viaje de Restauración?
Después de un mes y 9 días, mi EH (esposo terrenal) regresó. En total, estuvo fuera 1 mes y 22 días. Ambos tenemos 23 años y llevamos casados ​​solo un año y medio. Siempre hemos tenido problemas porque los dos somos jóvenes y atractivos y por eso siempre ha habido alguien tratando de hacernos traicionarnos, hombres y mujeres, a quienes les importa un bledo nuestro compromiso matrimonial. Constantemente nos lanzamos a la cara los errores pasados ​​del otro durante las discusiones solo para lastimar al otro. No pudimos perdonar. 
Un día fuimos a una fiesta en un bar, un lugar al que nunca me gustó ir, cuando me di cuenta de cuán fariseo me había vuelto. Estaba avergonzado, pensé que era más santo que los demás y pensé que estaban muy orgullosos. En esa fiesta tuvimos muchas discusiones e hice que mi EH (esposo terrenal) se sintiera avergonzado frente a todos sus amigos porque hacía cosas que no me gustaban. Yo era muy pendenciero. Todo tenía que ser a mi manera. Luché, manipulé, hice que todos se pusieran de mi lado. ¡¡Fui un tonto !! Estaba derribando mi casa con mis propias manos. Ese día fue la gota que colmó el vaso en el mar de peleas cuando mi EH (esposo terrenal)decided to leave me. But he didn't actually go and the fights continued until I told him to leave as I did many times before. When he still didn't he go, I packed my bags and said that I would leave if he didn't. 
When he finally left, I didn't "let him go" instead, I would send him countless messages, and bombard him on every social network. That's when I discovered the OW (other woman). I was devastated, every photo I saw was like a slap in the face, a dagger in my heart. I finally realized that with my attitude, I was the one who had planted and watered all of this that I was now reaping.
Crying out to God, I found RMI in a comment after I posted prayer on a prayer app. After finding the RMI, I could feel God's presence in my life. I found out how much He cares about me and those I love. I found out that God made me go through this so that He could help me stop making mistakes. He reminded me of everything I ever asked Him, the times I told Him, "Father God, I don't want to make mistakes like these, help me"! When I read all the testimonies from couples who spent 12,15, 20 years making mistakes in their marital lives, I knew I could change. 
I started the course after reading the book "How God can and will restore your marriage" and soon I managed to "let go." Before coming here, my days were long, and there was no time to be with my beloved HH (Heavenly Husband). Before coming here, working with people was a burden, I wanted to run away. Then it all changed,  I wanted to run and scream to the world that He is my everything, telling them that before I cried with despair and was overwhelmed with sadness, and now I have contentment, peace and gratitude because my HH (Heavenly Husband) supplies everything! 
How did God change your situation, Judie, as you sought Him wholeheartedly? 
God continued showing me how wrong I was. How dirty I was a "whitewashed tomb" and how hypocritical I was, not listening to His warnings and not following His Word being ignorant to His principles.
At the beginning of my Restoration Journey I was devastated. My EH (earthly husband) regularly came to our house to take care of the dog and after cleaning the kennel he returned to his mother's house where he stayed during that time.When he arrived I cried and made a point of showing him how sad I was, so of course he didn't talk to me much and soon left. 
We arrived at this separation because I was contentious, quarrelsome, bitter, spiteful and we had been fighting for almost three months straight. Then, in one of the fights it became violent and hurt each other. I just didn't know how to control myself. Despite being a Christian and being in ministry, I could find no peace and our home reflected the turmoil. 
Several times before our separation, I felt God urging me to kneel and pray and fast for my marriage but I never did. My EH (earthly husband) was already distant, avoiding me and not wanting to be intimate with me. I searched everything of his, his cell phone, his Facebook and I even deleted several people from his social networks. 
What principles, from God's Word (or through our resources), Judie, did the Lord teach you during this trial? 
The principle of a gentle and quiet spirit, of pursuing my EH (earthly husband)all the time, of having Him as first in everything in my life. Praying the Word, leaving social networks (note: I had tried to leave it several times and never managed to) and so many others!!!
What were the most difficult times that God helped you through, Judie?
When I discovered the OW (other woman) and saw that my EH (earthly husband) had erased all of our photos from the Social Networks. And when I was totally without light and water at home (before I'd let go and God turned my EH's heart to pay them). It was a lot of pressure for me and several times I wanted to give up and go back to my mother's house.
Judie, what was the "turning point" of your restoration?  
The turning point of my restoration was when I was very content just to have my HH (Heavenly Husband) and I no longer cared so much about restoration but about encouraging others in a marriage crisis. It was then that my pastor called me and asked about my EH (I had shared my situation with many people before I knew the principle of keeping silent).
My EH (earthly husband) began paying for my health plan (I am in the middle of treatment against an illness), he even paid for my phone plan and made purchases for me. Once I was able to let go, my EH (earthly husband) approached me often. Even though he had already taken our dog, he always found an excuse to come to our house to see me once I had my HH (Heavenly Husband). It was difficult not to fall back to the old me, but I kept Him first even after we began having an ongoing intimate relationship with my EH (earthly husband) on a weekly basis.
Tell us HOW it happened, Judie? Did your husband just walk in the front door? Judie, did you suspect or could you tell you were close to being restored? 
One afternoon when I got home there he was waiting for me. He stood up and held me and cried and asked if I still loved him. When I said Yes, he told me he regretted leaving, that he wanted to come home and so many other things that could only be GOD. God turned the heart of my EH (earthly husband) to me once my heart was turned to Him!! it is incredible, HE is incredible!I know that God called me and called my EH for a great work in helping other couples. He came back completely different too. He now goes to church, and he reads the Word on his own! Glory to God Who transforms, changes, resurrects, Who finds what was once lost, Who takes what was over and gives it a New Beginning! I love You Lord! I can't contain the tears of joy! I used to know Him from hearing about Him but today I know who He is, He is mine and I am His.
Would you recommend any of our resources in particular that helped you, Judie?
The book "how God can and will restore your marriage" and "A Wise Woman" and your courses, all of them.
Would you be interested in helping encourage other women, Judie? 
Yes
 Either way, Judie, what kind of encouragement would you like to leave women with, in conclusion?
Do not give up! God is always in control! 
"My son, do not despise the Lord's correction, And do not faint when you are rebuked by him; Because the Lord corrects what he loves, And whips anyone who receives as a son.
If you endure correction, God treats you like children; why, what son is there that the father does not correct?
But if you are without discipline, of which everyone is made a participant, then you are bastards, not children.
Besides, we had our parents according to the flesh, to correct us, and we revere them; will we not be subject much more to the Father of spirits, to live? Because those, in fact, for a little while, corrected us as it seemed to them; but this, for our benefit, to be partakers of his holiness.
And, in fact, all correction, at present, does not seem to be one of joy, but of sadness, but then it produces a peaceful fruit of justice in those exercised by it. Therefore, raise your tired hands again, and your knees disjointed, and make straight paths for your feet, so that what limps does not deviate entirely, but is healed." Hebrews 12: 5-13
Encuentre más aliento y supere el obstáculo de #Letting Go y #Contentious haciendo clic en el #TAG vinculado a Restored Marriage Testimonies.
Archivado bajo hashtags #: contencioso ,  FAL ,  soltar ,  OW ,  RMT , suave y silencioso .