♕Today's Promise: "Imagine the wilderness whooping for joy, the desert's unbridled happiness with its spring flowers. It will happen! The deserts will come alive with new growth budding and blooming, singing and celebrating with sheer delight." Isaiah 35:1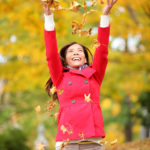 Alexi, how did your Restoration Journey actually begin?
God says, "The king's heart is like a river controlled by the Lord, He directs it where He wants." Proverbs 21:1 and also promises that "I will give them a new will—an undivided heart—and plant a new spirit within them; I will remove their cold, stony heart and replace it with a warm heart of flesh. Ezekiel 11:19 and I want to say YES it is true!
I HAVE SO much joy and thanks to my Beloved Father because today I am here writing my long-dreamed and hoped-for testimony sharing all God did to restore my marriage! My husband returned home after I fell in love with my eternal Heavenly Husband, and God gave him a new heart!!
My testimony is more proof that NOTHING is impossible with God just as Erin said! Also, no one can stop the plans of God.
Well, I met my husband at the school where we were studying, and it took nine years and two months of dating and engagement until the big day of our wedding. I had an enviable marriage according to my friends, who thought it was great how my husband treated me, but over time I became arrogant, quarrelsome, jealous, contentious, and had all the faults of a foolish woman.
My first mistake was abandoning my first Love, I stopped going to church to stay at home controlling my husband. I wanted to be with him all the time, he had to do only my will. In short, I wanted to be the man of the house, everything had to be the way I wanted it. I fought with my husband all the time and always kicked him out any time I felt angry. I was very offensive with my words I flung at him. I always wanted to be right about everything. I took the place of my husband as the leader of our house.
I was totally foolish and ruined my marriage tearing it down with my own hands.
With all this harsh treatment, my husband started to become distant. Soon he was no longer the same man, but I never imagined that he had an OW (other woman). One day in the car I found a routine exam request that he had to do at his job and when I asked him why he hadn't told me, he replied that he had many other things that I didn't know.
Then a few days later, out of nowhere, my husband said that our marriage was over! He said that he couldn't give anymore, he was empty. He said that he hadn't loved me for a long time and that he just hadn't left yet because of our daughter. He said we didn't work anymore. That day my world fell apart— I didn't believe it was happening to me.
Like I'd been doing, I fought and insisted on knowing the reason. I told him I did not accept ending our marriage. I cried, screamed, begged, but nothing worked. This time he walked out on me (I didn't kick him out of the house), but as soon as he walked out the gate he turned around and yelled, "Do you really want to know the reason?! I've found someone who treats me like a man wants to be treated!!" When I heard about the existence of OW it was as if I had been stabbed in the chest. I begged him to stay with me and not to go. But he laughed and just walked away. For days I didn't eat, I just cried and lost a lot of weight in a very short time.
In a later conversation, we agreed that he would stay at home until we paid down some debts, and then he would go away but he was clear we were not a couple. This was a very difficult time for me to see my husband living a single life. Most nights he left and went out to meet the other woman, which ended up with me waiting up to fight with him. Until one day he arrived and we had an ugly fight that turned physical and verbally aggressive on both sides, and I kicked him out of our home.
For three days I begged him to come back and stay until the debts were paid off. When he came back, I didn't take the opportunity given to me, instead, I just fought and made him even angrier. While at the same time I kept crying and begging for love and asking him to come back to me. After another fight, he called my mom and told her to take me to her house or worse would happen. He said he didn't trust himself anymore!
When I arrived at my mother's, she told me to pray and ask God to save my family. I replied in a huff that I would not return to him even if God wanted me to! Needless to say, I paid a high price to get my husband back with words like that directed at God Himself!
I ended up staying with my mother for a little more than a month, and, it was during this period that a friend advised me to fight for my marriage and be a wise woman who builds her house. Those words stuck with me. My husband started sending me messages saying he missed me and told me that we had to go through all this to find out that he still loved me. One day he asked me out and as we were on our way back for him to drop me back, he asked me if I would stop staying at my mother's house and just come home. I did go home but I was the same, so things that were settling down at first, only got worse.
One day when I was coming back from a college class, I realized that he was no longer at home, he had packed and was gone. I cried a lot, called him a lot, making threats and sometimes declarations of my love for him. The more I pursued him, the more and aggressively he distanced himself from me and got even angrier. Next, I tried "tough love" saying that if he didn't want me anymore I didn't want him either. That blew up in my face when he put our house up for sale!
How did God change your situation, Alexi, as you sought Him wholeheartedly? 
Six months passed, then God began to break me and put in my heart the desire to have my marriage and my family back together.
In an internet search for how to be a wise woman is when I found the book how God can and will restore your marriage. I read the book in three days with tears rolling down my face! It seemed that every word was written for me, as if Erin had been telling my story. Just then I started to realize my mistakes! Until then I only saw mistakes in my husband believing that he was guilty of everything. I did not realize that I was the biggest culprit in the destruction of my marriage.
My search for the restoration of my marriage started there. Instead of talking, I began praying, fasting, reading through the Bible, wanting more and more to have more intimacy with God, to learn to depend on Him for everything. God transformed me, I really knew God for the first time and I learned to depend on Him for everything, absolutely everything in my life.
I took all the RMI courses, some more than once! I fed myself spiritually with the morning devotionals, and read all the books from RMI on restoration. I asked God to help me apply the principles of the book. I confess that letting go was the most difficult when I needed the most help from my beloved God and I got it. I sincerely knew the love of God who was protective, merciful, and faithful, loving, caring, and glorious.
"And my God will supply all your needs according to His riches in glory in Christ Jesus." Philippians: 4:19. I really knew the love and power of God. I thank my Lord for everything He has done and continues to do in my life.
As the book teaches in the book how God Can and Will Restore Your Marriage, I first asked God for forgiveness for all my mistakes. I stopped fighting and stopped calling my husband. When I had the opportunity, I asked him for forgiveness for everything, and then personally, I agreed with the sale of our house. Agreed that it was one of the biggest reasons for our fights, and I handed it over to God that if it was His will that the house would be sold. I was shocked when I heard that everyone who came to see the house did not like it but it's an amazing house and I knew it was GOD who was in control, which gave me so much faith with everything else!
During this desert, I went through several trials that only God could have sustained and given me that strength to go through and still take care of my daughter without the help of her father. My desert lasted 2 years and 9 months and during that time my husband never helped me financially. I had to entirely support our daughter, let go of going to college (where I should never have been and where there is too much temptation), and got my dream job I'd been attending college to get without a degree!
I started to realize that my husband was also living in his desert when he sometimes sent a message asking for prayer. By this time, I was no longer quarrelsome and I treated my husband with affection when God gave me the opportunity to be close to him. Soon he started to treat me with affection again, then began to ask for favors when he started to get into debt. Even though he had a salary twice as much as mine, he needed financial help, asking for my help even to pay the rent for the apartment he lived in with the OW. As we were still married, I helped because my Lover strengthened me more and more.
What principles, from God's Word (or through our resources), Alexi, did the Lord teach you during this trial? 
I learned that I was a totally foolish woman. I learned to begin to depend on God while letting go of my earthly husband.
I learned that I was in spiritual adultery, my EH was above my HH. It was through the book how God Can and Will Restore Your Marriage, that my search began, God directed me to this site and amazing ministry.
What were the most difficult times that God helped you through, Alexi?
The most difficult moments in the desert? Wow, there were several. I will not mention everything my husband did, uncovering him, because everyone going through the desert knows that it is not easy when our spouses are involved with someone else. We all know the pain of rejection and how horrible the humiliation is, but as a mom, what hurt the most was seeing my daughter suffering, missing her father when he called saying he was coming and then didn't show up. Then he called and didn't talk to her anymore because if he didn't come, she was not expecting it. 
Another thing was to know (through relatives and friends) that he was so happy with OW (other woman), oh how it hurt. It's insane how heartless people can be when they knew of my broken heart but maybe they didn't because I stopped saying anything to anyone. Only God knew how I was doing. And as so many testimonies say, after he came home he told me he was never ever happy but did everything he could so he didn't feel the pain and emptiness.
The suffering is great, there are so many trials and attacks from the enemy that only God could help me through and I had to determine to never give up on the promises He had for my family, knowing His plans were much better than mine. There were so many difficult hours that He helped me through.
This desert was a great learning experience, God was molding me to be a new wife, woman, mother, and daughter. I surrendered myself totally to God and started to depend totally on Him. I didn't tell anyone that I was separated, nor that I was seeking restoration. It made me stronger spiritually when I fell in love with my HH and it didn't matter what my husband was doing anymore or if restoration would ever happen.
My family insisted that I should go on with my life and stop being silly and wait for my husband, that he had made his choice, and one day I agreed! God says to, "Agree with your adversary quickly"! (Matt. 5:25 KJV) but I didn't. But once I did, I agreed, I stopped getting so much opposition from everyone. It took reading Facing Divorce Again FOR ME TO GET IT! 
Then after a conversation with my husband, I realized that he was also facing his desert, paying the price for his choices. He came over, asked me for forgiveness, he cried, and said that if I knew everything he had done, I would never forgive him. I said I did forgive him and we talked almost all night. I thought my desert was coming to an end, but God's timing is perfect and it is very different from ours. 
He told me that he only had an OW to help him forget me and because he did not want to be alone, but that he was not happy, and that he had ruined his life. He said that he was ashamed and he couldn't face my parents or my family and just did not have the courage. We often think that our spouses are happy, but it is only a lie and deception by the enemy to steal our blessings and our peace.
Alexi, what was the "turning point" of your restoration?  
When I rested in God after I met my HH (Heavenly Husband). I also finally let go of my church and became His church, His bride. It was like walking out of the darkness and into the light.
Tell us HOW it happened, Alexi? Did your husband just walk in the front door? Alexi, did you suspect or could you tell you were close to being restored? 
My husband never asked for a divorce, he said that we were only going to separate on paper when the house was sold, he had the key to our house and always showed up here. He often came to our house, and when he did, I treated him with affection, without wanting anything from him in return.
Soon my husband started showing up more often, he slept at home every other day (which caused a lot of arguing with the OW). Then he came home for lunch (so she wouldn't know) and started to come over more often. He came home to celebrate Christmas with us and didn't leave until New Year's Day. 
I thought he was going back to her so I said "Bye, I'll see you soon" and gave him a big hug. Instead, he went over to get the rest of his stuff and has been here at home to the honor and glory of my Lord who restored and continues to restore my family! In February we traveled as a family to visit my family (including our daughter) and everything was wonderful. Everyone welcomed him with open arms! My husband has been home for more than a year. Yet, as Erin says the return of EH is not yet the end of our desert though the biggest battle has been won. Yet now I have the wisdom and relationship with my HH to remain firm in God who restored and who will complete the good work in me and my family.
My husband, who said that we no longer existed as a couple, is at home taking care of our family. After the OW learned that he was at home, she started calling my husband a lot and ended up getting a new cell phone because he was blocking her then this caused her to use the phone of his friends. Then, the OW started calling him on my cell phone and started saying she was pregnant. At first, I was a bit shaken, but God used the ePartner I had been encouraging, to give me promises to calm my heart. Every time I thought I couldn't take it anymore and wanted to give up, God spoke to me through His word and used people I was helping to strengthen me to continue.
Would you recommend any of our resources in particular that helped you, Alexi?
YES, for sure!! First, the book How God Can and Will Restore your Marriage. Get through all the courses because you will need them all. Wake up to the Daily Devotionals, and the Encourager.
Would you be interested in helping encourage other women, Alexi? 
Yes
Either way, Alexi, what kind of encouragement would you like to leave women with, in conclusion?
What I have to say to everyone who is looking for the restoration of their families is that you must never give up on trusting Him. Agree with everyone to move on so you don't get opposition and move along your Restoration Journey quietly. Even if everything seems contrary to restoration, do not give up! If I were to look at what the human eyes could see, I would not be here with my husband and my daughter would not have a family. A family who, God loves and loves God and serves Him. Be patient and continue to wait for God's timing. God's will is good, perfect, and pleasant.
"For this reason, my brothers and sisters, be patient as you wait for the return of the Lord. Look! The farmer knows how to wait patiently for the land to produce vegetables and fruits. He cannot harvest a freshly planted seed. Instead, he waits for the early and late showers to nourish the soil." James 5:7,8
"Look, we bless and honor the memory of those who persevered under hardship. Remember how Job endured and how the Lord orchestrated the triumph of his final circumstances as a grand display of His mercy and compassion." James 5:11.
Thank you my beloved HH thank you for everything YOU have done and continue to do in my life! Even though I am so flawed, You love me. I entered the desert a totally foolish woman and I am leaving shaped by the hands of God, this desert was the school I needed, not the universities of this world! I thank God for calling me to go through the desert with You, my HH.
---
Find more understanding and to overcome the hurdles: #Letting Go and #Contentious Woman simply click on the #TAG linked to Restored Marriage Testimonies.
Filed under hashtags#: contentious, ePartner, Facing Divorce, fasting, HH, letting go, OW, RMT
Want even MORE Restored Marriage Testimonies to study and learn the linked principles to encourage you?
Read MORE Using the Translate >> Portuguese RMTs and Spanish RMTs

You'll find this in By the Word of Their Testimony (Book 10): "Blessings will Come and Overtake You"
There are even MORE testimonies available to read in By the Word of Their Testimony Full Series Packet: 10 eBooks or by purchasing them in paperback By the Word of Their Testimony Full Series COMBO Packet: Paperback & eBooks.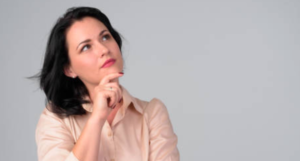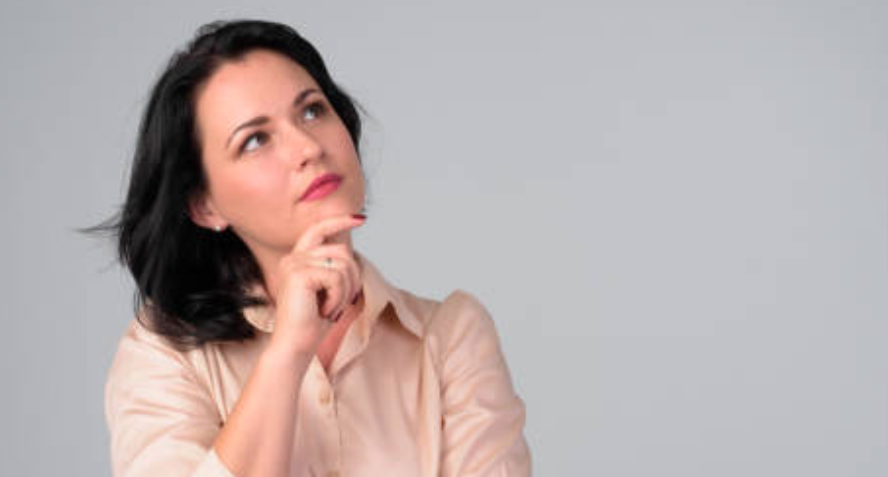 If you or your husband has returned home, submit your testimony so we can begin to encourage you to continue your Restoration Journey and invite you to our Zoom Fellowship for restored brides.