♕Today's Promise: "Seek the Kingdom of God above all else, and live righteously, and He will give you everything you need." M633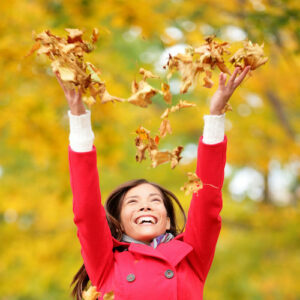 Karissa, how did your Restoration Journey actually begin?
First all Glory to God! I feel that my beloved Heavenly Husband began my restoration and the restoration of my marriage in the midst of a tremendous crisis with my husband, Renald.
My beloved Heavenly Husband caught the attention of my heart. I was contentious, proud, arrogant, rude, in short, everything that some women have described of her character in the testimonies of restoration or testimony of praises.
As I had always worked and then had a business with Renald, I felt that I did not need my husband. I thought I was self-sufficient and despised him in the middle of each fight, I told him that I did not need him, I was very hurtful with my words. And I was a Christian, but this area of my heart was not fully given over to God. I had to do things My way.
In the midst of the worst crisis with Renald, my beloved Heavenly Husband caught my attention and in the midst of pain I felt the guidance of the Holy Spirit consoling me and guiding me along this path of healing and restoration, in the midst of my despair and asking him In prayer to direct my husband's heart back to me, He took me to this Marriage Help page and its books which gave me such peace, hope and revived my faith. Above all, bring healing to my heart!
How did God change your situation, Karissa, as you sought Him wholeheartedly?
Renald told me that he wanted a divorce, to which without thinking things through I said: "YES, if that's what you want, we'll do it!!!" I felt sure that I didn't need it and that I could live without him - even being a Christian I didn't know what my beloved Heavenly Husband thought about divorce - what I never imagined was that those words "I want a divorce" would hurt me SO MUCH! I felt that they pierced my soul and heart, I was surprised because I thought that those same words would bring me relief and that tense situation in which we lived would end once and for all.
My Beloved took me into a deep prayer, cry as I had not cried for a long time, but I felt in the midst of pain and agony that with each tear He cleansed me and freed me from the lies of the enemy, I felt lighter.
I asked my Heavenly Husband what do you want me to do with this marriage? He replied: "I want you to get up, pray and fight with me for your healing and for this restoration!!!!" I was surprised, but it brought me joy in the midst of suffering. I replied: "If it is what You want I will do it. I don't know how, but I will do it. I will obey You in EVERYTHING." By giving this answer to my Heavenly Husband, I felt hope and that He was with me at every step. NEVER have I felt alone!
God guided me to go talk to my in-laws and gave me the opportunity to clarify some situations with them and be at peace to ask for forgiveness.
He restored my relationship with my earthly father who had not been good because of his alcoholism. He restored my relationship with my mother. In short, with several people and relatives around me. I felt like my Heavenly Husband healing and healing each one of those wounds, I felt His love, His consolation, His true presence in my life and I felt loved above all!!!!
The promise that sustained me at this time was: "The Lord replied, "Listen, I am making a covenant with you in the presence of all your people. I will perform miracles that have never been performed anywhere in all the earth or in any nation. And all the people around you will see the power of the Lord—the awesome power I will display for you." E3410. I knew that for God to fulfill this promise in my life, I had to surrender and go through this process. My beloved Heavenly Husband also taught me to see Renald with His eyes, to love him as He loved him and forgive him as I knew He had forgiven me.
What principles, from God's Word (or through our resources), did the Lord teach you during this trial, Karissa?
The books, How God Can and Will Restore Your Marriage, A Wise Woman, Finding the Abundant Life, Erin's videos and My beloved. My Heavenly Husband used them to speak directly to my heart, renew my mind, make me change from my mistakes as a wife, as a mother and as a daughter. I took hold of ALL the Word of God that they shared in each chapter, in each testimony. I began to read the bible more, to fast, to praise!!! The Holy Spirit guided me and taught me to use the spiritual tools that God gives us for each battle and above all to never doubt the love and protection of my beloved Heavenly Husband.
I also learned that revenge is not good and that God fights for his children and that giving up was not the option no matter how dark the picture looked. The promises that sustained me were: "And we know that God causes everything to work together for the good of those who love God and are called according to his purpose for them." R828. "For I know the plans I have for you," says the Lord. "They are plans for good and not for disaster, to give you a future and a hope." J2911.
What were the most difficult times that God helped you through, Karissa?
I discovered that Renald was with his ex-girlfriend. He was in a relationship with her. I cried so much and asked my beloved Heavenly Husband what was He doing in that situation? He told me keep praying that vengeance is mine and I will heal your heart and that of Renald and your marriage will be a great testimony. My strength was few and He reminded me of His promises and that I had to be strong for my daughters and for my mom so that they wouldn't worry about me.
When I read all His promises and declared it for my life, I was able to go back to sleep peacefully. I was totally sure that my Beloved Heavenly Husband was with me.
He taught me forgiveness from the heart. To forgive my husband and the other woman every day. To pray for them and for them to know the truth and have Him in their hearts!!
We were in counselling and Renald abandoned the counseling process. I stopped taking them a while ago when the pastor told me that divorce was the only option left to us and that Renald no longer wanted anything to do with me!!! Those words hurts so much coming from a pastor who advises so many people, because everything I had learned in this marriage help course, in Erin's books and videos and most importantly the Word of God - the bible was completely clear on divorce. So I stopped going to that church and followed Erin's advice to stay home until He shows us where to go to church together.
Karissa, what was the "turning point" of your restoration?
This process was very difficult and I had to strengthen myself every day with the power of God. Since Renald never left the house I thanked God for that, but other days I felt so much pain that I wanted it to go away, give up and to end all of this. I wanted to feel peace in the middle of the storm. My Beloved sustained me through His word and also the testimonies of restoration of marriage. It helped to see where the sisters who had gone through the same situation as me said that it is worse when they leave home; in their testimonies they said that those of us who still have them in our home God has given us a great advantage. After crying and feeling the consolation of the Holy Spirit, I treated Renald as with the love and compassion that I had learned by reading the bible.
I never left my room and marriage bed. I did not remove the wedding ring although Renald did. My Beloved Heavenly Husband supplied all my needs.
When Renald took off the wedding band, the Lord allowed me to talk to him about it and say that it did hurt me. He replied that he had not made any decision about our marriage and that he was confused. He never knew I found out about his relationship with the other woman.
Tell us HOW it happened, Karissa? Did your Renald just walk in the front door? Karissa, did you suspect or could you tell you were close to being restored?
This process lasted about 6 months, which revealed the Glory of God in our marriage. Since he never left home, there were other signs of restoration. Renald began to talk more with me about other topics than just those concerning the home.
He began inviting me to accompany him on his personal errands. He invited me more often to visit his parents and they received me very well. He began to invite me and the daughters out to eat. In the beginning he treated me like a friend and that hurt a bit because I wanted his affection back, but my Heavenly Husband guided me to pray for this specifically.
Despite my faith and my prayers, I told my Heavenly Husband that I had no strength, that I was already tired, that I could only do His will in this marriage and that I accepted it with love and joy. Then Renald began to hug me, to approach me little by little, to sleep hugging me, to call me love and call me from work. He included me in all his things and plans. He let me see his cell phone. In these 3 months of restoration, my beloved Heavenly Husband continues to give me beautiful lessons of regaining trust, of forgiving again when the enemy wants to put doubts in my mind, of being a beautiful testimony of people close to us around us and relatives who prayed for our home.
I knew that something beautiful and important was about to happen in this marriage. In faith I knew that God could restore my marriage, because for God there is nothing impossible, but above all I was focused on only Him, He was my Guide, my Love, my Joy, my Future, my Consolation!
"Don't copy the behavior and customs of this world, but let God transform you into a new person by changing the way you think. Then you will learn to know God's will for you, which is good and pleasing and perfect." R122
"Take delight in the Lord, and he will give you your heart's desires." P374
"Seek the Kingdom of God above all else, and live righteously, and He will give you everything you need." M633.
Would you recommend any of our resources in particular that helped you, Karissa?
All the books, the verses from His Word helped me a lot!!!
Would you be interested in helping encourage other women, Karissa?
Yes
Either way, Karissa, what kind of encouragement would you like to leave women with, in conclusion?
First surrender to you Heavenly Husband completely. Start a process of healing, restoration of your heart to be able to see your earthly husband as God sees him, love him as God loves him and bring all expectations about your marriage to the word of God.
Forgiveness is fundamental and let go so that only He can fill the void.
Never doubt the love of God and that His mercies are new every morning. A child of God is never ashamed!!!
Remember the fight belongs to God, He already has the victory, He wants to see us as His brave warriors using the spiritual weapons that He teaches us in His word.
Prayer, fasting, praise and reading the Bible are essential in this process and for all life!!!!
Faith!!! Never doubt and above all always remember everything that God allows in our lives works for good!!!!