I want to share with you my thanks to my Beloved HH, because in a few months He has transformed my life in such a way, that sometimes I lack my breath when I think of everything that has happened. And in this PR, I want to thank for some prayers and desires fulfilled. 🙂
First I want to report a simple desire, which was to see my son going with his father to have his hair cut at a barber shop. Being a male place I felt uncomfortable and my son was being resistant when cutting his hair, showing some fear. Last time I took him alone, but I asked with all my heart for my beautiful HH to take care of this.
About two months later, the day for cutting hair arrived, and to my surprise and joy, my Beloved HH brought my EH, and this time he took our son, who was calm and had a lot of fun with daddy.
Seeing this moment, my heart overflowed with joy, for months afterward I saw the answer of my prayer right before my eyes. It was hard to hold back the tears, I was so happy that I started smiling and crying at the same time. My EH was also so happy, he looked me through the mirror and smiled. I could only say silently to my Beautiful and Perfect HH, thank You very much for this moment, for another desire of my heart fulfilled.
A few days ago, it was my birthday. Like most of you, I came to the RMI after a separation and I did not have my wedding ring. And always look at my hand imagining the day when I would have my wedding ring back again, I bought a simple wedding ring, but I wanted to receive from my Beloved HH through my EH.
In some moments with Him, I would open my heart about this, and told Him to show me images of weddings ring, and He did trough jewelers advertisements. My heart filled with dreams and hope, I was more and more in love with His care and love. I could sense that He was preparing something special for me! And I did not tell anyone about it… it was between the two of us!
On the night of my birthday, my EH took me to celebrate at the Shopping Centre, there we found some cool things to do and what my Lord wanted to do for me. I had to sit for a while and my EH asked me to wait for him, when he was back he handed me a gift and went quickly to the pharmacy… when I opened, I was shocked … I did not know how to react!
There was a beautiful ring with pink precious stones as I imagined, I really did not know what to think, oh my Beloved is amazing! Only He knew how much I wanted to realize this dream 🙂 My heart burned with joy, and my EH arrived in time to make me have some reaction by putting the ring on my finger. I could not say who was happier …:).
I have to tell you that some weeks before we were not ok, but as I went to Him, my EH heart went back to me again.
Lastly, after two years we went to a restaurant that we used to go, and had a milkshake together. It reminds me of the nice moments we had when we were first married. I've told my Beloved about this desire of my heart and to my surprise, my EH had the same desire too. I had the perfect night ever!
Please trust Him with all your strength, and even if you feel that you don't have strength enough, keep on going on your Journey!! Our Heavenly Husband is incredible, only He is able to make you feel like a young woman in love and happy with no apparent motivation. Only our Beloved is able to make our heart burn with love and give us higher dreams! Only He is able to give you a life full of joys, even on cloudy days!!
They will ask the way to Zion and turn their faces toward it. They will come and bind themselves to the Lord in an everlasting covenant that will not be forgotten. Jeremiah 50:5
Such confidence we have through Christ before God. Not that we are competent in ourselves to claim anything for ourselves, but our competence comes from God. He has made us competent as ministers of a new covenant—not of the letter but of the Spirit; for the letter kills, but the Spirit gives life. 2 Corinthians 3:4-6
For your Maker is your Husband— the Lord Almighty is his name—the Holy One of Israel is your Redeemer; he is called the God of all the earth. Isaiah 54:5
"Celebrating our Son's Birthday He Introduced Me as his Wife"
#Vanessa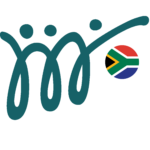 Ministry Note: Time and again women believe there is happily ever after when GOD restores your marriage—and it IS true. However, the happily ever after only happens when your heart remains totally His just as Vanessa's has. And WHEN, not if, you hit a patch where things are not okay, this is exactly what you must do—"I have to tell you that some weeks before we were not ok, but as I went to Him, my EH heart went back to me again"—if you want your own happily ever after.
You don't find this after your restored, but long, long before.
"A Church without Walls"
Restoration Fellowship is moving to a new site, and along with this move comes exciting new weekly messages currently being written. But first, our HH led us to go through the first series again—a series of short Living Lessons many of us had been longing to read again.
Whether you are a Fellowship member or would just like to visit and come away encouraged, we hope you enjoy this Wednesday's Weekly Living Lesson—posting each and every Wednesday.
*If you missed last week's post, we'd suggest starting at Week 1 and give yourself a full week, allowing Him to drench you in the dew of its truth.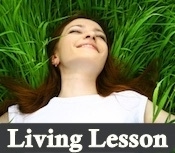 "The Lord is my Shepherd, I shall not want.
He makes me lie down in green pastures;
He leads me beside quiet waters.
He restores my soul."
—Psalm 23: 1-3
Week 7 "Shackled and Yoked"