HE LEADS ME
Take His Hand along your
Restoration Journey!
"The Lord is my Shepherd, I shall not want.
He makes me lie down in green pastures;
HE LEADS ME beside quiet waters.
He restores my soul."
—Psalm 23: 1-3
During a marriage crisis, most women are told to either walk away, move on, find someone new OR to "Stand" for their marriage. There is a better choice, which is based on several books and hundreds of hopeless marriages that have been RESTORED where many women have discovered the secret. Choose to move forward, let go of past hurts, and start your RJ "Restoration Journey" using our daily lessons as a step-by-step guide.
"'...follow Me. For whoever wishes to save his life shall lose it; but whoever loses his life for My sake shall find it.' " Matthew 16:23
"The thief comes only to steal and kill and destroy; I came that they may have life, and have it abundantly." John 10:10
"Your ears will hear a Word behind you, 'This is the way, walk in it," whenever you turn to the right or to the left.'" Isaiah 30:21
"Trust in the Lord with all your heart and do not lean on your own understanding. In all your ways acknowledge Him, and He will make your paths straight." Proverbs 3:5–6
Hello! I'm Atarah in South Africa. There are thousands who are "Standing" for their marriages, Olivia and I are just two that discovered the FREEDOM of letting go and LETTING GOD RESTORE our Marriages.
Take a moment to read our RESTORED Marriage Testimonies and then JOIN US!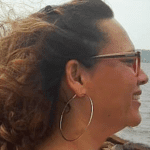 Read Atarah's RESTORED Marriage Testimony, "Better for Me Then, than Now"!
~ Atarah in South Africa is one of our Ministers in Africa who is filling in the gap between "standers" and truly experiencing a RESTORED marriage and is also heading up our RJ "Restoration Journey" ministry. Embracing her HH, Atarah remarried her husband, and then took an extended Sabbatical but since her return to help Yvonne and encourage us all, she has been promoted due to her ongoing love for her HH!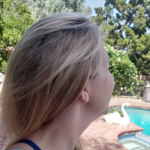 Read Olivia's RESTORED Marriage Testimony, "Restored in the Middle of the Worldwide COVID-19 Pandemic!"
~ Olivia in California My restoration journey began when my whole world turned upside down and came crashing down. My husband, my high school sweetheart, left me, our children, our family, and our home, which I did not know at the time for another woman. I became a "stander"—spending years as the victim, fighting, battling for my marriage, and was exhausted, depressed, and I lost so much weight. Then I found RMI and my life forever changed. Now I have a Ministry and soon after— GOD blessed me with my own Restored Marriage Testimony to share.
Both of us now help prepare the dozens of Restored Marriage Testimonies that post on RMI's Encourager blog each Saturday. We watch and so many testimonies say the same thing. They wait for months or years before letting go and letting God restore their marriage! Here's one example. This Restored Marriage Testimony, The Dream I'd Thought was Dead—He Made Alive!! Malena said, "When I think of how long I held on, ignored the main principle of letting go, of thinking I could hold onto my dream, my promise of a restored marriage, while all along I was missing out on the real pearls (like that story that I read somewhere on a praise report or lesson)."
Kinsey also said in her testimony, This Time It Would be Different "When I was distressed, I read the testimonies of other women who'd come through this or worse. Many touched me a lot and taught me how to have faith and just let him go. Letting go was very difficult." She also said, "Each of the courses isn't just for restoration but helping us be better women and find true love at last. A love only our HH can give us!" Kinsey says at the end of her testimony "Don't investigate his life, let him go. Get off Facebook until you can use it for good to minister to women. Follow everything that is taught in the book. Do not listen to rumors or lies. Do not doubt why God brought you here. Remember, nothing is impossible for God."
Let GO of your earthly husband and watch Him battle for you
because He always wins!

"You won't even have to fight.
Just take your positions and watch
the LORD rescue you from your enemy.
Don't be afraid....the LORD will be there with you."
—2 Chronicles 20:17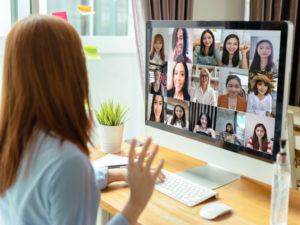 JOIN US
Our Ministers offer two Groups:
First A Wise Woman online Group study for women seeking restored marriages who are Encouraging Women Members.
And also Living Lesson online Groups who long to be closer to their HH living as His bride who are Restoration Fellowship members who share 💕 One Heart, One Passion, One Love 💕
How GOD Can and Will Restore Your Marriage:
From Several Who've Been There
"Do not fear! Stand by and see the salvation of the Lord which He will accomplish for you today..." Exodus 14:13
You need not fight in this battle; station yourselves, stand and see the salvation of the Lord on your behalf . . . Do not fear or be dismayed . . . the Lord is with you." 2 Chronicles 20:17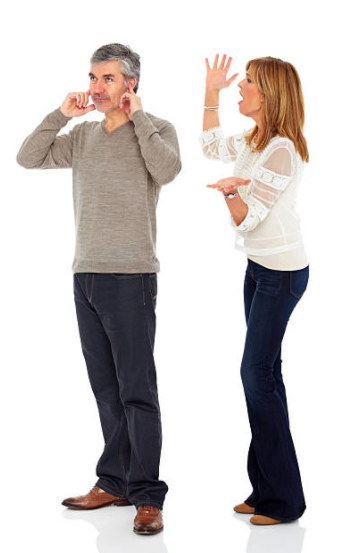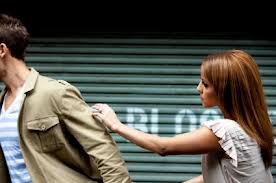 Let Go
Let GOD
Restore Your Marriage!
"God can do anything, you know—far more than you could ever imagine or guess or request in your wildest dreams!" Ephesians 3:20 The Message
Is your marriage in trouble?
Is everyone telling you it's hopeless?
Has it already ended in divorce?
Is there really HOPE for my marriage?