My Beloved Partners, I am very grateful for your contribution, thanks to you, my life is on its feet, RMI has been a very important tool in my life. My relationship with my beloved HH is so different from when I first arrived. Today I know more of the Word and I know it will be more wonderful that there is my Comforter, King, Prince of Peace, whom I will never set aside again. Although I walk in the valley of the shadow of death I will not fear any evil, I know I am not alone.
There are no words to express the teaching of this book RYM book. I was in an abyss my life that now has color as I grew spiritually and my faith is on another level. I share with you that today I tell my brothers that if the Lord had come for his town I was in hell for many years. I heated a chair in the church. Now today, I can say that I am His Bride and that He is mine and I am His.
Really the testimonies for me was that antidote when one is in intensive therapies. I was totally revived, so many women who lived what I am living encouraged me to continue fighting knowing that it is not lost time and that the Victory will arrive later than early. I'm still confident and things have improved, I'm living another different and more harmonious season in my life.
When I arrived at RMI my life was of a woman torn apart, downcast, sad, afflicted and not wanting to live, lonely, contentious, but these resources encouraged my life. I learned to trust through them that there is a God who can do everything and He has control and that He can also bless me like them. It is the best thing that has happened to me to reach this Ministry.
My Beloved Father, You are wonderful. You received me like nothing and even when I fail You, You keep showing me your fidelity. I apologize, I want to follow your steps every day and do your will do not let me fall I would have never done it alone you are always there when I need you even more and when you call me abandoned and despised because they have put me that way. You know it's hard to sleep in the same bed and live under the same roof with someone who despises you and treats you badly, but You give me strength You support me. I'm still here my Beloved believing in You and that You will change my life and my reward will come. Stay with me and transform me.
~ Naz in Venezuela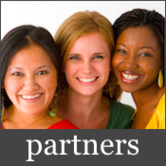 Consider Becoming  One of our Partners
Luke 6:38 "Give, and it will be given to you. They will pour into your lap a good measure—pressed down, shaken together, and running over. For by your standard of measure it will be measured to you in return."
Matthew 6:19–21 "Do not store up for yourselves treasures on earth, where moth and rust destroy, and where thieves break in and steal. But store up for yourselves treasures in heaven, where neither moth nor rust destroys, and where thieves do not break in or steal; where your treasure is, there your heart will be also."