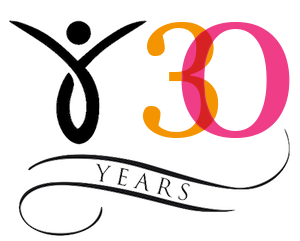 ♕ Today's Promise: "Then Jesus said to His disciples, 'If anyone wishes to come after Me, let him deny himself, and take up his cross, and follow Me. For whoever wishes to save his life shall lose it; but whoever loses his life for My sake shall find it.'" Matthew 16:24-25
 ☊ Podcast Yvonne 
Dear Friend, this principle, "Blessings for a Lifetime", actually states everything that is needed and I can add nothing but just confirm what is already said: Never doubt that the Lord wants to bless each of You!!!
I have been reading and anticipating the How To be Blessed series every year and this year I praise my Heavenly Husband that I am able to complete a Journal! I am a living testimony of someone coming here desperate for marriage restoration and got way more!!!
I was restored to my Heavenly Husband. Well, I am saying restored, but for me it was like I saw Him for the first time. For the first time I realized He needed to be my First Love and I wanted Him to be and as I fell more and more in love, He showed me that the verse in this Principle is so true.
Psalm 37:4— "Delight yourself in the Lord and He will give you the desires of your heart."
He does want to give us all that we are longing for, but first I needed to realize that what I longed for most was Him. I was walking around with this hole inside of me that affected my whole life because I was longing for Him and so unhappy all the time because I was missing something and not knowing what it was. I kept on striving for things trying to fill my life.
Well, I found what I was missing. It was my First Love!!!
"But I have this one thing against you. You do not love Me as you did at first." Revelation 2:4 NLV
I was thinking about how to live this principle and I realized that my side of this is so easy!! All I had to do is delight myself in Him and the rest is up to Him! Sometimes I wonder why I make it all so complicated when He states it so straightforward and easy in His Word 🙂
My dear Lord, You are so amazing in everything You do. Thank You for taking the time to surprise me every day with the little things You do for me. Oh I know that nothing is impossible for You so seeing You do the big things, just confirms that, but You doing the little things for me, it just makes me fall in love with you all over again. I love You. Amen
I want to just add a the TPT version of Psalm 37:4
"Make God the utmost delight and pleasure of your life,[a] and he will provide for you what you desire the most." Psalm 37:4 TPT
The utmost delight and pleasure of your life, are we really doing this. Just sit a moment and ask yourself: Is He the utmost delight and pleasure of your life?
~ Yvonne in South Africa
Follow #Yvonne
I'm a tithing​ partner. Learn more​​.