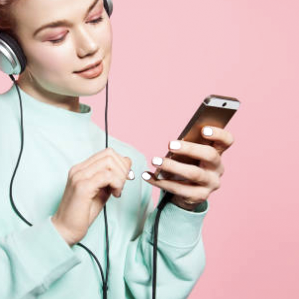 How to be BLESSED and BLESS your entire family!!
Psalm 1— His Promise:
"How blessed is the man who does not walk in the counsel of the wicked, Nor stand in the path of sinners, Nor sit in the seat of scoffers! But his delight is in the law of the Lord, And in His law he meditates day and night. He will be like a tree firmly planted by streams of water, Which yields its fruit in its season And its leaf does not wither; And in whatever he does, he prospers."
Read through the Bible in just 48 to 96 days! The combination of listening to an excellent orator read the Bible correctly, and reading along, is so powerful that it just cannot be explained—you just breeze through the Bible—becoming so real to you.
From Erin: Hello everyone,
Very early in my own Restoration Journey, I heard about God's promise of meditating on His word, day and night, and how the outcome would be whatever you do you would prosper at it. So I began spending hours reading the Bible and learning the verses and principles. BUT reading through the Bible terrified me, silly but true. It sounded like such a huge feat many bragged about, and even though I was an avid and voracious reader, I never attempted it. Until… the Lord showed me something amazing!!!
During my fasts, I loved to "feast" on HIS Word. In the morning I'd read for an hour and then another hour in the evening, replacing HIS Word with food. During my longest fast: 40 days (but I only made it 30), I read through the entire Bible twice by listening to Alexandar Scourby while following along in my own Bible!
The wisdom that He has given me to minister all these years and write life-changing books was due ONLY to the wisdom I have from reading and listening to the Bible over and over again.
What I want to give to each of you and your families, is what I KNOW will work for you to be able to read through the Bible, unlike anything you've ever seen or heard about. I personally have been through the Bible more times than I can count. HOW? I listen to Alexander Scourby read through the Bible while I read along in my own Bible.
* When you read and listen to it at the same time, it not only makes reading through the Bible easy to do, but it makes it much more powerful and what I have recommended to people around the world for many years. Matthew 4:4 NASB But He answered and said, "It is written, 'Man shall not live on bread alone, but on every word that proceeds out of the mouth of God.'"
If you simply read and listened to Alexander Scourby (who has a beautiful voice and who I image is the Lord, Himself, reading it to me) you will witness a complete transformation in you and your family if they join you or do it on their own!!
And guess what? When I bought the audio CDs, I paid over $200. Now today I found the same CDs on Amazon for an unreal price! (but keep reading it gets better)
Alexander Scourby
CD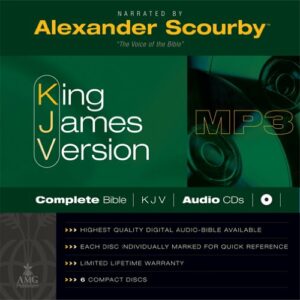 Alexander Scourby
AMAZON KJV Scourby Complete Bible Audio MP3 CDS: 
There are 70 hours to listen and read along with. So, even if you do just 30 minutes in the morning and 30 minutes in the evening, as we did as a family, that's 70 days or less than 2 ½ months—to read through the entire Bible!! Think about how many Christians have struggled to read through it in a year!!
What I love is how you can breeze through the Bible, reading the difficult words and hearing them pronounced correctly, so it doesn't slow you down—but allows you to grasp the full meaning of each chapter. A little history...
While I was still working with our first publishers, Mt. Zion Publishing (also known as Chapel Library) in Pensacola, Florida, Pastor Shelton (who founded the ministry was my spiritual father) I shared this method with him one day while I was visiting. A month later I came back to him stating it was life-changing! This man wrote dozens of books and was a scholar and it allowed him to go through the Bible 3 times in one month's time, grasping things he said he never understood before. And yet...
This method is so easy, I used it to train my children when they were young, allowing us to go through the Bible as a family EASILY. My oldest children each had their KJV Bible in hand, while my youngest 3 listened (while doing puzzles on the floor) for just 30 minutes a day in the morning and evening. The children slept better and today are grown and ALL living for the Lord.
NOW Click here to see that the Scourby foundation has designed their apps to do exactly what I recommended and did for YEARS!! It actually highlights the portion he's reading!
So this is what I want each of you to purchase. If you purchase the CDs, then you will also be able to use them when your wife returns (with your children). OR purchase the app now and the CDs later on.
BELOW is MORE of what I found.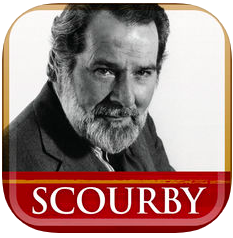 iPhone
Click here to see that the Scourby foundation has designed their apps to do exactly what I recommended and did for YEARS!! It actually highlights the portion he's reading!
Android, iPad, Kindle Fire Tablets, Nook, Galaxy Android Tablet Click here $19.99
Features: * Audio and text with verses highlighted in real time. * Search for Book, chapter, verses and words * Simple controls that anyone can use. * Simple intuitive verse builder to select verse ranges. * Personalize with easy to use font and background changes. * History of what you have heard. * Electronic Book Marks. * Day and Night Mode. * Change Font Size and Font Type. * On-screen volume control
Chicago Tribune wrote that Alexander Scourby had the greatest voice ever recorded and was the World's best audiobook narrator.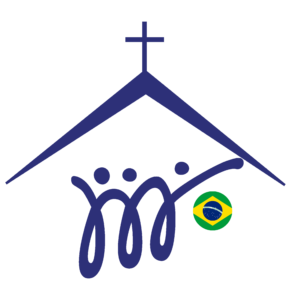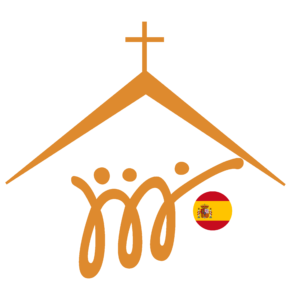 FOR FREE and in DIFFERENT LANGUAGES
Rather than clicking on the AUDIO that will allow you to only LISTEN (see red arrow), CLICK on the Read the Bible START (see pink arrow)

 You can CHOOSE the Language by searching all the AUDIO versions available  (see pink and green arrow)

Also, as you start, you can see just how long that CHAPTER is so you know if you have time to start it or if you need to wait until the next time you've set aside to READ THROUGH the Bible.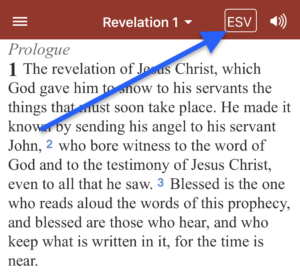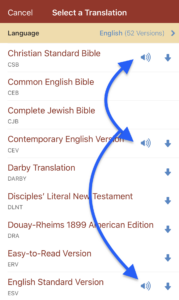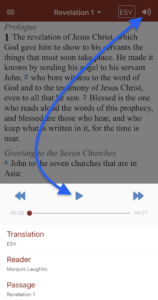 Be sure when you STOP, you take a screenshot of WHERE you will want to begin, then EMAIL the picture to yourself so it's easy to find in your inbox 🙂