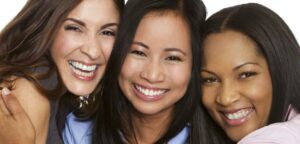 To become a member of Encouraging Women is easy, all you have to do is sign up for our Encourager OR begin taking our courses.
Our desire is to help you learn how to get the most out of your life—to find the abundant life He died to give you.
"The thief comes only to steal and kill and destroy; I came that they may have life, and have it abundantly" John 10:10
And the way to do that is to simply follow the principle in this verse…
"Delight yourself in the LORD; and He will give you the desires of your heart" — Psalm 37:4
Which is exactly what our Encourager and all of our courses and websites are designed to do.
GIVING —
Encouraging Women was founded and grew on the foundation of many Biblical principles like this one:
"GIVE, and it will be GIVEN to you. They will pour into your lap a good measure—pressed down, shaken together, and running over.
For by your standard of measure it will be measured to you in return" — Luke 6:38
Women who are fed here soon find themselves FEEDING and encouraging others —
sowing into the lives of OTHER women, family members, coworkers, neighbors and even strangers.
"They looked to Him and were radiant, and their faces will never be ashamed" —Psalm 34:5
All because soon your life will begin to overflow with His love, joy and peace!!
"I have told you this so that you will be filled with my joy. Yes, your cup of joy will overflow! I demand that you love each other as much as I love you. And here is how to measure it—the greatest love is shown when a person lays down his life for his friends" —John 15:11-14 TLB
So much will change that soon you'll lay aside time for others and soon no longer are focused on yourself or your problems.
"Do nothing from selfishness or empty conceit, but with humility of mind regard one another as more important than yourselves; do not merely look out for your own personal interests, but also for the interests of others" —Philippians 2:3-4
Or read more about our Daily Encouragement
FREE Restoration Journey 30-Day Courses
And if you're really serious about getting the most out of this painful experience you're in, consider becoming a partner.