Each of Our Books, Our Websites, Our Ministries are Translated by these Amazing Women and Men Worldwide!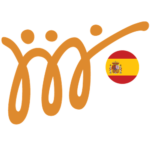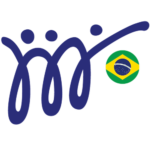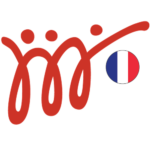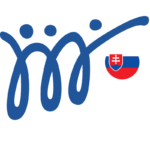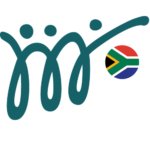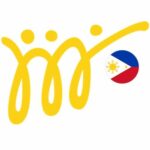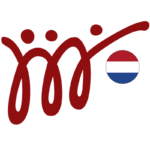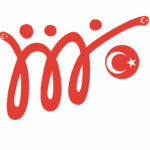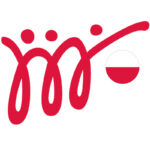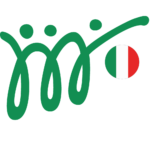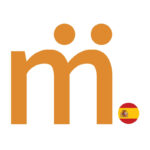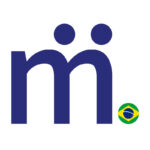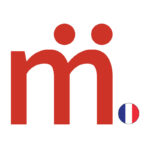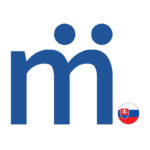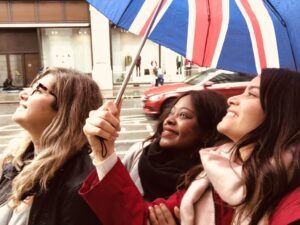 Meeting and Fellowshipping in London, England
(Above left to right): Erica, Portuguese; Adele, French; Sara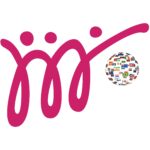 Meet our Translation Team and read a little bit about our Journeys!
Also, be sure to meet our other amazing Ministry Team Members!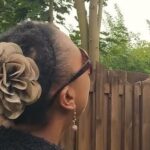 ~ Kristine in the Netherlands is our Dutch Translator, after founding the Love of her life, she had the desire to work for His Kingdom, and she does an incredible job in sowing the seeds of hope and truth in her country and her language. She hopes that soon she will see the fruits of His work in the lives of many women.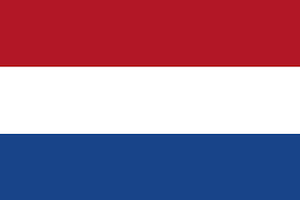 Nederlands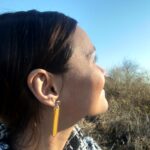 ~ Bernie in Slovakia is our Proofreader for Slovak. After being transformed by the Lord, Bernie decided to give back the encouragement and truth that she received based on the verse of Luke 6:38 "Give, and it will be given to you. They will pour into your lap a good measure—pressed down, shaken together, and running over. For by your standard of measure it will be measured to you in return. " Whenever she encouraged someone else she was encouraged too. She shares that the Lord changed her life through RMI, therefore she wants to be a bridge so other lives can also be changed.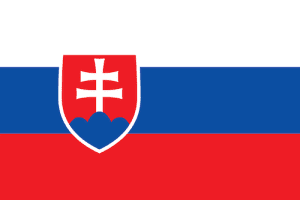 Slovenský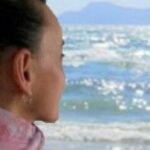 ~ Anissa in Slovakia came to RMI with the strongest desire to help women in her country. After some time of claiming Him to send workers to sow into Slovakian soil, the Lord sent her to the harvest for such a time as this, now she is able to help rebuild the Slovakian ministry and one of her desires is to have the books available to women and men.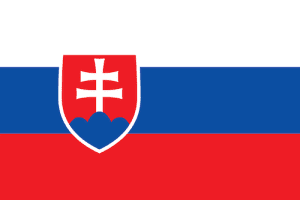 Slovenský
Follow #Anissa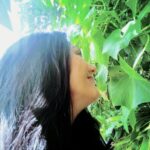 ~ Isabella in Costa Rica is our Spanish Translator, and also experienced a Restored Marriage! She knows that helps women to walk on the narrow road, sharing the truth and hope that she found that guided her to Him and to an Abundant Life.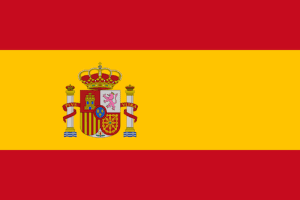 Español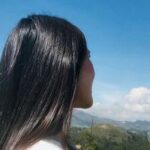 ~ Anastasia in Colombia is our Spanish Pastor and narrator! Anastasia came to RMI just as all of us, and today she also has a RESTORED Marriage. Now, she uses the talents that He gave her, to encourage and help Spanish-speaking ladies around the world to find the Love that they need and to never give up and continue to walk on the narrow road.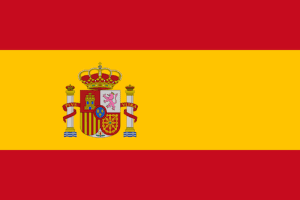 Español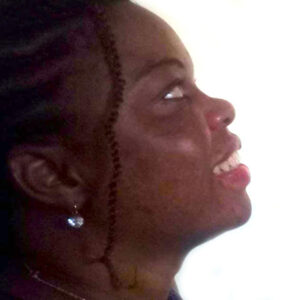 ~ Jewel in Honduras felt called to join the Translation Team after reading RMI resources. What she learned here changed her whole life and the way she looks at the situation in her own community, she says that "marriages fall apart every day and for people it is normal. They say you aren't the first nor the last. Then they add this 'God has something better out there for you' now I know that is a lie." Jewel now wants to show others through God's Word that there is hope for all.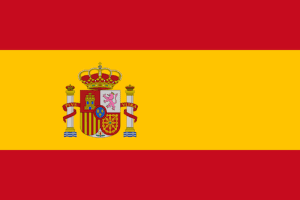 Español
Follow #Jewel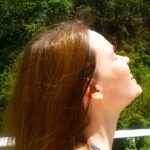 ~ Ariele in Brazil is our Portuguese Proofreader, she says that it's a gift from the Lord being able to help other women to find peace and encouragement during the crisis. It is through difficult moments that we are led to find our Love.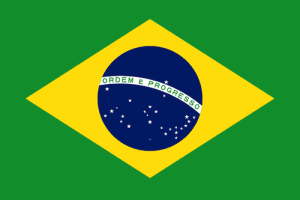 Português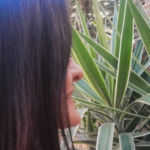 ~ Adina in South Africa, is our Translator and Proofreader for the Afrikaans, she found RMI when the divorce was already filed, she reached a point where she just gave up on her marriage, but God spoke to her, He showed it to her by placing a desire in her heart to believe for restoration. But with Him fighting, not her. Now she is helping women in SA that are suffering, to find the peace and assurance that she found in HIM.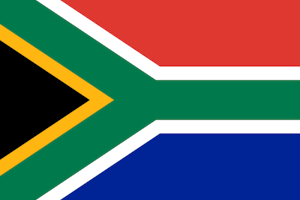 Afrikaans
☊ Adina's Audio BIO in English
Adina's Bio in Afrikaans
Follow #Adina
Our Books, Our Websites, Our Ministries Are Being Translated by
Amazing Women and Men Worldwide
We are here because all of us were so impacted by what we've learned, that we need to share with others who are suffering, who lack understanding about what God says in His Word. 
"Go into all the world and spread the GOOD NEWS to all creation." —Mark 16:15
The Translation Team Members are women and men who dedicate their time to invest and sow in the kingdom of God—blessing others who can't read English. We are housewives, teachers, lawyers, uber drivers, businesswomen—different professions, different cultures, different languages—but each one of us is using our God-given talents and gifts that He gave us for the building of His church, believers.
We are blessed to be able to use a built-in translator on our websites so every language can benefit. However to get the full meaning and a full power we've asked the Lord to send us women and men to carefully translate each chapter and then another to proofread that it's accurate.
"As each one has received a special gift, 
employ it in serving one another as good stewards 
of the manifold grace of God."
—1 Peter 4:10
Each of our translators and proofreaders is blessed to be each other's ePartners—staying connecting and encouraging each other daily online, while working together, and sometimes our Beloved surprises us—meeting in different countries (like the intro picture at the top)!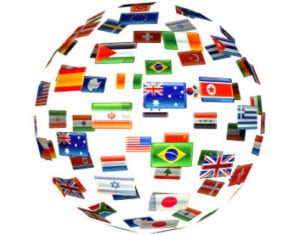 PLEASE JOIN US!
If you don't see your language... If you haven't already, please...
Use your God-given talent and passion to help others by helping to translate or proofread our free courses, our books, and website —to encourage women and men around the world! There is nothing so rewarding than to know you've played a part in bringing hope and love to the hurting.
We'd LOVE to work with you and have you part of our Team! You don't need any prior training or more education—just a heart that's His! Take a moment to read and hear from a few of our Translation Team Members who you'd be working with.
We need translators, proofreaders, narrators, along with help formatting our books and building our websites. Working at home— potentially freeing you from your workplace!
Begin this amazing journey by filling out this short application—giving us the opportunity to get to know you and find the perfect fit. 1 Corinthians 12:12-31 2Timonthy 2:20-21
Don't wait—this could be your Divine Appointment...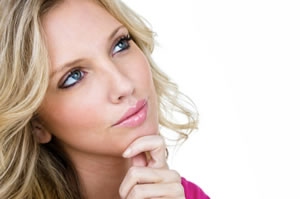 Still Not sure?
Are you still not sure if you have the time or the ability to help translate for RMI? Take a moment to read a bit more about the process and also from a few former translators, some of whom have moved on to continue translating professionally after their training here.
First, most of our books and lessons are primarily Bible verses, which we don't translate. Instead, we simply choose one of the Bible translations from a website, meaning it's simply a matter of copying and pasting.
Secondly, our current Minister, Lota, who heads up our Spanish Team came here offering to help translate. The problem was Spanish was Lota's second language that she spoke well but was insecure about writing. Nevertheless, she stepped out and offered. Not only did God use her, but the Spanish Team is one of our largest Ministry Teams! She's writing for RMI but is also part of the Translation Team—she proofreads for content.
If this doesn't help to ease your misgivings, please take a minute to read a few conversations from our MLM "Multi-Language Ministry" translators:
Amalia: Hearing about Janet's concern about translating for Russian, reminded me of a time when i "felt led" to translate the RYM into Slovakian. And it was the desire of my heart to translate the courses too, but didn't have the courage to ask about it. But the day I told the Lord about my desire, the same day someone from this wonderful ministry offered me, if I would like to translate the courses 🙂 The Lord is so wonderful and amazing and everything !!
I have to say that this was the best time of my restoration journey ever when I was translating RYM and Wise Woman, I had the principles right in front of my eyes now and deep in my heart. I hope that you will follow His calling and you will experience the same happiness, the same closeness and better understanding of all principles which are changing our lives. Because nothing is better than to read it in our mother language.
Joy:  I am praising the Lord with you all!! One more language to spread His truths! I agree, I was encouraged too when it reminded me of the time I was thinking about volunteering to translate for Tagalog. I didn't think I could do it. I had doubts and fears!! I remember the day I volunteered, I just received news that subtitles would be added to the videos. Despite my fears, I felt this urge to volunteer. When I did, once I obeyed, the fears were replaced!! I was then filled with this joy and excitement that I was doing the right thing and doing it for Him!! So I believe that once you start translating for us—He will make a way for you to have the time. 🙂
I am excited for you as you start to translate because like Amalia said, this was also a time for me and our Beloved. Translating helped me not only to keep my eyes on Him but as I went through it over and over, I am reminded time and again of His principles which I one can never get enough of!! 🙂 I pray that she will be encouraged to do this. When we let Him, He will find a way and His grace is always sufficient. I didn't know it then, but the Lord has amazing plans. Volunteering here also changed my life in ways I never imagined!! I know it will be the same for YOU!! Maybe Amalia and I could combine our letter in one? Thanks!!
Gina: Wow!! Reading this has actually encouraged me as well. I also felt that I was not capable of translating but just like each of you I felt led to offer my assistance. It actually helped my relationship with my Mom because I asked her to help me proofread the RYM in Spanish for the paperback. She left my dad about 15 years ago for an OM but the last couple of years it appears God is working on restoring their marriage!!  She now will say things like "the (RYM) book said….". It is amazing the way He works :). Funny because didn't Erin's mom proofread for her when she was writing a Wise Woman and their marriage was restored too!!
Erin  WOW Gina, I agree with Amalia this is amazing!!! You know that the first marriage the Lord led me to trust Him for was my parents, and after being separated 9 years they were restored!! And you're right, later, when my mom helped me with A Wise Woman, it wasn't until I handed her the "Contentions Woman" chapter and she said "This one again? This is the 7th or 8th time I've proofed this for you" and then I knew what He was doing!! The Lord allowed my mom to be the loving wife I know she wanted to be and what my dad needed when she cared for him before he died. And you know, thinking back I remember that was one of the things I prayed when they were apart, that they would be together to care for one another when they aged, and even after my father passed away, he gave me his money to care for my mother when he was gone (he knew if he left it to her, she would give it away 😉
This is the amazing thing about translating or helping proofread or edit HIs Word for others—He causes blessings to overflow into our lives and spill over to the lives around us!! I've never seen any translator or editor or proofreader not begin to change, so much so, that it wasn't only their lives changing but you could SEE it in their faces. They didn't even look like the same person. Amazing.
If you're not sure if you have the time or the ability to help translate for RMI simply TRUST the Lord to use you.
"Now in a large house there are not only gold and silver vessels, but also vessels of wood and of earthenware, and some to honor and some to dishonor. Therefore, if anyone cleanses himself from these things, he will be a vessel for honor, sanctified, useful to the Master, prepared for every good work. Now flee from youthful lusts and pursue righteousness, faith, love and peace, with those who call on the Lord from a pure heart."
Don't wait—this could be your Divine Appointment...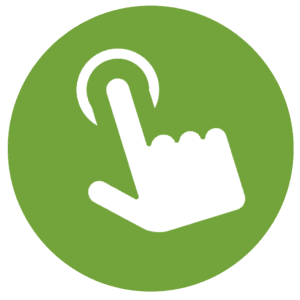 Apply Now!