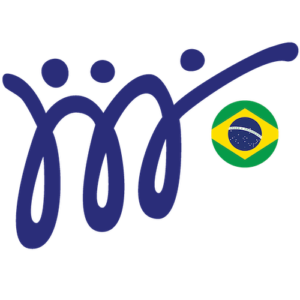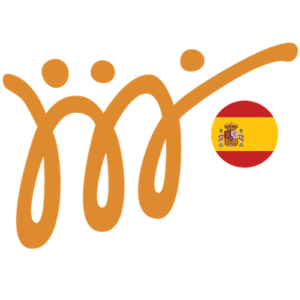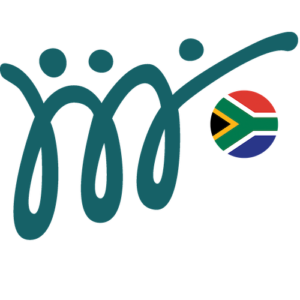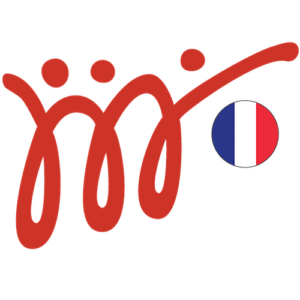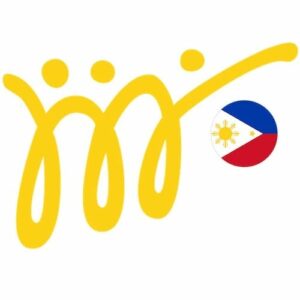 Our Books, Our Websites, Our Ministries Are Translated by Amazing Women and Men Worldwide
We are here because all of us were so impacted by what we've learned, that we need to share with others who are suffering, who lack understanding about what God says in His Word. 
"Go into all the world and preach the gospel to all creation." —Mark 16:15
The Translation Team Members are women and men who dedicate their time to invest and sow in the kingdom of God—blessing others who can't read English. We are housewives, teachers, lawyers, uber drivers, businesswomen—different professions, different cultures, different languages—but each one of us is using our God-given talents and gifts that He gave us for the building of His church, believers.
We are blessed to be able to use a built-in translator on our websites so every language can benefit. However to get the full meaning and a full power we've asked the Lord to send us women and men to carefully translate each chapter and then another to proofread that it's accurate.
"As each one has received a special gift, 
employ it in serving one another as good stewards 
of the manifold grace of God."
—1 Peter 4:10
We are also ePartners to each other, enjoying connecting and encouraging each other daily online and surprisingly, meeting in different countries!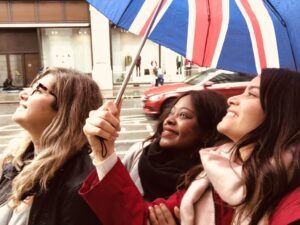 Meeting and Fellowshipping in London, England
(Above left to right): Erica, Portuguese; Adele, French; Sara
Meet our Translation Team and read a little bit about our Journeys! 
~ Sara, RMI's Translations Director, who was living in Turkey when she began her Restoration Journey, began by helping to translate our resources into Turkish—even though her first language is Portuguese! Though this is extraordinary, her journey and the changes He has made in her is even more so. Just looking at her face, which is clearly glowing, speaks volumes and confirms one of our most favorite verses "They looked to Him and were radiant, and their faces will never be ashamed." Psalm 34:5
~ Mercy in South Africa is our Afrikaans Translator, she says her greatest joys and greatest convictions came when she learned truths from RMIEW that she had never known before. She suddenly became very aware of her sin and realized that her love and desire to be His Bride were far more important than the things of this world and she says, "That is what I live for now!" 
~ Poppy in Costa Rica is one of our amazing translators— helping with both Spanish and French. Poppy says that RMI is the best way to learn how to be close to the Lord, it was the most incredible experience she had. Falling in love with Him brought to her heart the desire to sow into Spanish and French Ministries since many of the women and men could be in the same situation that she was before, she wants to help people to find God and His promises.
~ Jewel in Honduras felt called to join the Translation Team after reading RMI resources. What she learned here changed her whole life and the way she looks at the situation in her own community, she says that "marriages fall apart every day and for people it is normal. They say you aren't the first nor the last. Then they add this 'God has something better out there for you' now I know that is a lie." Jewel now wants to show others through God's Word that there is hope for all.
~ Erica in Ireland is our Portuguese Translator, she found RMI in a moment of great despair and brokenness. She only began to feel peace, joy, hope, and love when she truly let go and gave herself completely to the Lord. Through His love, she grows in intimacy on her journey with the Lord. 
~ Eliza in Cameroon is our French Translator and Proofreader. After discovering her boyfriend was involved with his ex, Eliza said that she had tried everything she could but had failed. That's when she told Him she knew she had reached my limits, "but what was impossible to me, was possible with Him."  Eliza says, "I was living in sin but I didn't want to stop the relationship as I was hoping it would lead to marriage. I created a huge gap between the Lord and me. I was not able to pray, to pour my heart to the Lord. The result was that I stopped trying to please the Lord and I instead focused on pleasing a man." Then she found her HH and began living the Abundant Life.
~ Cherie in Manila is our Tagalog (Filipino) Translator, she was looking for help in restoring her marriage but had come to know the Lord and to have a deeper intimacy with Him. After following the principles shared in RMI she had an inner peace beyond understanding. She wants to help women who are on the verge of giving up on their lives. She wants them to know there is hope in the Lord and light after darkness even if it seems they had lost everything.
~ Maria in Bacoor is one of our Tagalog (Filipino) Translators, she let go of fear and worries to sow hope into anyone even regarding her situation. She prays that the little mustard seed of faith can be nurtured through translating. One of her desires is to have RMI resources translated into many dialects that exist in her country.
~ Ivana in Slovakia came to RMI with the strongest desire to help women in her country. After some time of claiming Him to send workers to sow into Slovakian soil, the Lord sent her to the harvest for such a time as this, now she is able to help rebuild the Slovakian ministry and one of her desires is to have the books available to women and men.
~ Fidelma in Liloan is our Tagalog (Filipino) Proofreader, she wants to encourage hurting women that every tear is counted and rewarded by the Lord. She wants to help people who go through the pain of destroyed marriage to experience what she had experienced in her heart from everything she learned in RMI.
~ Lenora in France is also our French Translator, she was born Muslim but was born again when she received the Lord as her Savior. When trying to find hope for her situation, she found RMI and after what she learned about His principles and began Living the Abundant Life, He put in her heart the desire to help those who are hopeless.
~ Ailne in Guatemala is one of our Spanish Translators, the business of her life didn't stop her to help with the translations. Ailne says that the storm in her life has made her have greater intimacy with the Lord and she is getting to know Him in ways she didn't know before. 
~ Fabiana in the Dominican Republic was trying to find hope for her hopeless situation when she found RMI. She says that It has been a rewarding spiritual journey, she is closer than ever to the Lord. Thanks to His guidance and wisdom, she recompensed her gaze to Him, He is now her refuge and she has found peace and quiet in His love. 
~ Ariele in Brazil is our Portuguese Proofreader, she says that it's a gift from the Lord being able to help other women to find peace and encouragement during the crisis. It is through difficult moments that we are lead to find our Love.
~ Preetum in Turkey didn't come to RMI as the majority of our translators, even being recently marriage, she had the desire to help women in her country to know about His truth, it's not just about Marriage restoration but about their Salvation.
~ Cedric in France was searching for hope and began doing the women's Course 1. When we explained it was for women and we had a men's Course 1 in French, Cedric offered to help improve our previously translated RYM book as a proofreader—then to help translate more of our men's resources into French. Cedric wrote and said, "I want to praise and thank God for His work in my life! Soon after my involvement here, He began to turn the heart of my wife and we began to spend some time together and having a phone every day. But the best is what the Lord did in my life! I felt in effect destroyed after she separated from me. After a few days, I began to understand and see God used it to bring about a new me, depending only on Him, especially for my emotional needs."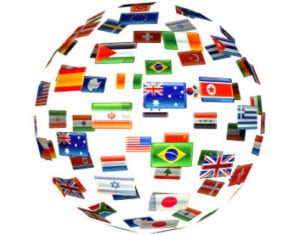 Translators don't see your language?
Help translate our website and materials —to encourage women around the world!
Take a minute to read our Translation Team Instructions Then write to us in English at Translations@rmiew.com
We'd LOVE to add you to our Team!