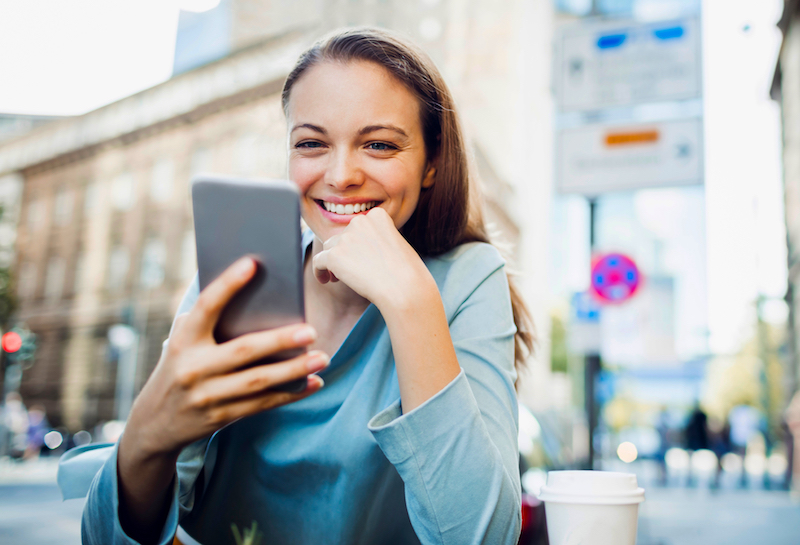 ONGOING Daily
​ENCOURAGEMENT —
Written BY Women
​FOR Women
SFPAs Encouraging Women we provide DAILY spiritual food through our blog where you'll find encouraging PRAISE, and even a Saturday Restored Marriage Testimony.
We encourage women to stay spiritually strong by reading the Spiritual Meal prepared just for you, every day—then become an Encouraging Woman by SGN "Sharing the Good News" with your family, friends, neighbors, and coworkers. Every woman needs encouragement and by SGN, you will find yourself even more blessed!
"Give, and it will be given to you. They will pour into your lap a good measure—pressed down, shaken together, and running over. For by your standard of measure it will be measured to you in return."
​When you are weak, you will find yourself stumbling or doubting and fearing! And when we make decisions or react based on fear it creates even greater problems for us to deal with.
In order to recover from any relationship issues, financial crises, or other burdens facing women today, it needs spiritual strength along with knowledge, wisdom, and a clear understanding. Not like a Bible study, but so much more!
Spiritual Feeding Program
Here is just a Sample of our 4-Course Spiritual Meals
You'll also find the full "menu" to strengthen you, which is running along the right side of the daily blog.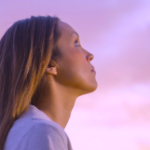 Devotionals — our Daily Devotional (one of our options or another He's led you to) taken from the book My Beloved or Streams in the Desert— will encourage you to spend time with Him, first, every day.
Our SFP "Spiritual Feeding Program" provides a 4 Course Spiritual Meal that might be compared to a local soup kitchen and the feeding programs that are vital to saving people who are dying from physical hunger.  
We believe almost everyone today is spiritually starving and dying. Though there is so much being said to "encourage" us in our difficulties, it's only HIS truth, His Word, and testimonies of praise with Him at the center— that will feed the hurting souls, heal the deepest hurts, and strengthen the poor souls who are facing betrayal, abandonment or even the anger they feel towards others.
We don't have strength in ourselves, but we have been blessed to have been entrusted with ongoing spiritual wisdom to give others—in order for YOU to give to others—allowing YOU to minister to the individual needs of others who are spiritually starving around you—many in your own homes.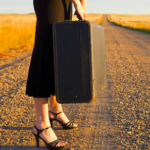 Your Restoration Journey needs direction. We provide a series of courses—a 30-day commitment that will lead you to quick and powerful restoration.
As you feast on this full course spiritual meal, each morning, sharing the truths with others as you go about your daily lives—you will find yourself spiritually strong, with a heart full of love—you will discover yourself equipped to offer encouragement to everyone you come in contact with.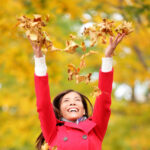 BONUS ~ Restored Testimonies — what better way to keep Encouraged and moving forward in your Restoration Journey than to see what God is doing in the lives of women around the world—restoring marriages, finances, health and families!!   
"I want to share that your ministry has been a wonderful encouragement to me. I have encouraged other women by sending your encouragement to them. I can't tell you how much this has changed me because it's hard to describe how much God uses this as a tool for seeking Him until each of us actually steps out in faith and becomes an Encouraging Women!
"I pray that all who are going through any crisis in their life would just trust Him in joining and following your amazing ministry, which He so obviously is blessing!! If we all at least tell a few women about God's truth about His ability to move in their lives, by passing along the Encourager we receive from you, and they pass it along to a few women in their lives—imagine how many could be reached and encouraged!"
~ Shelly in Florida
"Deep Longing"
I have been praying that God's Word would saturate my life. On Monday, I was reminded that God has created an emptiness in my life that ONLY He can fill. Because of this, He led me to begin a 21-day Daniel Fast for the completion of the Rebuilding Wisdom course, in order to Feast upon Him and His Word. My beloved Bridegroom has not disappointed me. I have been impressed daily with how my HH is able to take the Encourager, the Devotionals, the daily Psalms and Proverbs readings, and my lesson and tie them altogether as if it were planned that way. Oh, wait --- It is! -- right down to the last detail.
We must each 'feed' ourselves. He will fill you; He will satisfy you.
"Take delight in the Lord, and He will give you your heart's desires." (Psalm 37:4 HCSB)
We were created with emptiness that ONLY He can fill.
"A person who is full tramples on a honeycomb, but to a hungry person, any bitter thing is sweet." (Proverbs 27:7 HCSB)
God's Words is SO sweet to me, even when I am being challenged and convicted. I hunger for it!
~ Barb in Indiana RESTORED Marriage Testimony: "Take My Hand"
"Something Better for Me"
When I came here I was completely broken, I was mired down in alcoholism, had lost my job and my husband had left me. I was about as desperate and lonely as one could be, and was thinking that perhaps ending my miserable life would be the best way to put an end to all the pain. I had not a friend in the world or any hope to speak of. Then I found this ministry online, and when it said that it was no accident, I believed it! Suddenly a small spark of hope ignited in my heart, and the more I read and followed the principles, it really started to draw me in. I became increasingly hungry for the Word, and committed myself to the restoration process.

And as predicted, people were trying to dissuade me and telling me to let go and move on. I had to closet myself with God for a good part of each day just to get by. I was plagued constantly with fear It was and still is an agonizing process at times, but slowly my faith is growing and I'm beginning to feel that peace that God has promised when we turn our lives over to Him. He is a kind and loving God, and by coming to terms with my own transgressions, the repentance and tears, I am healing!! And by completely letting go of my husband, I'm taking the time to be gentle with myself and to really lean into my God for understanding.
Until I started my journey I really struggled with the problems in my marriage and my life. I blamed my husband for all the unhappiness, it wasn't until I received instruction in the word that I realized I had been a contentious, quarrelsome woman. I had absolutely no God in my life and I let alcohol become my slave for the pain and failure I was feeling.
I couldn't understand in the beginning how to be grateful in the middle of all this turmoil, but God has given me the grace to be immensely grateful, for I know that at the end of this journey, there will be something better for me.
"Trust in the Lord with all your heart and do not lean on your own understanding.In all ways acknowledge Him, and he will make your paths straight." (Prov 3:5-6)
"Your word I have treasured in my heart, that I may not sin against you." (Psalm 119:11)
"And we know that God causes all things to work together for good to those that love God, to those that are called according to his purpose." (Romans 8:28)
 ~Angelina in Georgia
Of course, everyone is saying your marriage is hopeless and there is nothing you can do. But—they're wrong!
Women who have experienced the impossible—a restored marriage that everyone said was completely & utterly HOPELESS—helped Erin design this course to help YOU on YOUR Restoration Journey.
Using the same resources (our books and videos) along with newly written lessons, our FREE 30 Day RRR Courses that were designed to help each and every woman experience the impossible—a RESTORED Marriage!! And then, are Encouraged to begin ministering to OTHERS.
If you'd like to be spiritual nourishment visit our "Encourager Blog" each morning, which you can easily read from your phone as an app.
CLICK HERE for instructions. Bookmark or Add to your phone as an app —starting your day right, then CLICK on one or MORE Encouragement below.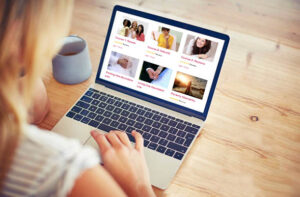 Encourager: Supplying DAILY spiritual nourishment through a blog post where you'll find the same encouraging praise reports, and Saturday Restored Marriage Testimonies.​​
Erin's Weekly Message will help you to understand more fully what it means to be His bride and live a life you never dreamed existed.
CLICK HERE to APPLY​