When I came to the Ministry, the Lord laid so strong in my heart the desire to join the translation team and get these resources available into Turkish. I was shocked, Turkish is not my first, second, or third language, but in my weakness, He showed His power. I confess that it was not easy, but in doing so, He was preparing me for the Ministry that I had no idea He was calling me to. Today I can rejoice to see that He used my life and all the crises that happened to bring His word to a country and people that never heard about Him! These are the GOOD News that he commanded us to share with Everybody!!
~ Sara in Turkey (Translations Manager)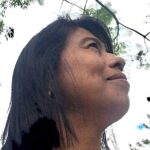 I started my Journey going through all the English courses available and my eyes were opened to the truth. I then realized that the materials available in my mother tongue language, Spanish, were limited and suddenly I felt my Beloved leading me to become a translator in order to help other women to know him. Being part of the Translation Team has helped me to grow and keep me spiritually fed as the tasks have taught me many of those treasures hidden in His Word that have completely transformed my life.
"May the Lord make your love increase and overflow for each other and for everyone else, just as ours does for you" 1 Thessalonians 3:12.
~ Poppy in Costa Rica (Spanish Translator)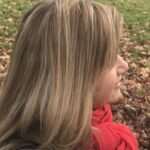 When I found the Ministry I immediately fell in love with all the material available but I saw the need for more materials translated into our language, Portuguese, so that more women could be reached by His love. And so He looked at the desires of my heart and today I can contribute, as His bride, and help the broken hearts that need our Beloved.
Today I see all of His wonderful plans to bring me to that side of the ocean, He used all my crisis and pain to help His brides find Him. Today I rejoice in Your love and I can say: "Here am I, Lord!" (Then I said, "Here am I! Send me" Isaiah 6: 8). \O/
~ Erica  in Ireland (Portuguese Translator)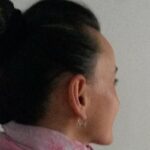 Firstly, I was scared, but then I said to myself, it cannot be a coincidence, but it is calling from the Lord. "You guide me with your counsel, and afterward you will take me into glory" Psalm 73:24. I can tell you, that translation is a great way to remember something. You do not read it just briefly trough, you read it many times again and again and consider if you have understood correctly to do not change the meaning of the author. It is more than one year since I have started and I am so thankful for this work in my life. I wanted to read this book, but You have made me remember wisdom from this book properly and moreover to improve my language skills also (I HOPE SO 🙂 ) "…How unsearchable are his judgments and how inscrutable his ways! For who has known the mind of the Lord…?" Romans 11, 33-34 I am so happy with the feeling that I can help some women and the most important that I can work for my Husband.
~ Anissa in Slovakia (Slovak Translator)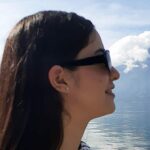 Doing translations helped me to lay aside my selfishness and my own pain and made me think about serving others and their needs, just as the Lord teaches us in His Word. Also, it made me think that whatever service or work we do for Him, we can have the assurance that will have a retribution from Him, and He indeed is the best boss ever.
~ Ailne in Guatemala (Spanish Translator)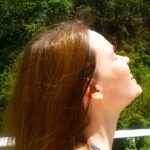 I can say that being used by our Beloved in proofreadings has been supernatural. He has been talking to me so much, in every proofreading, every time I work on one, it's the way our Beloved HH soothes me, advises me, shows me how to act. And, of course, each text that I do the proofreading fits the exact moment I am living, how I am feeling and what is happening in my life. He is wonderful!!! I am so grateful and happy to be part of this ministry! Thank you, my Beloved!"
~ Ariele in Brazil (Portuguese Translator)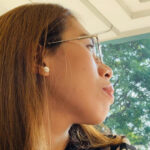 When I started this RJ, I wanted so much to focus on my marriage being restored, and my own self-pity but when we are taught that in order for us to be comforted, we need to comfort others as well. I really don't know where to start and that's when He led me to apply as a translator. The translations that were given as assignment served as my lifeline and the only course of hope as it was given to me the exact same time I will be dealing with a certain situation and by translating it in my own language, the principles are planted deeply in my heart because I can fully embrace and understand each and every one of them as He guides me. I honestly tried to run away from what He has called me to do, possibly to start my own ministry, but dear brides, He is faithful to take me back as each trial He allowed to touch my life, serves a meaningful purpose and the translations are His way of helping me cope so I would able to guide others to Him! I have never been so blessed enough, to be surrounded by people, and be guided by Him, and to be used as a vessel, through the resources available and through this platform He had provided, to be able to share with my fellow countrymen through the translations they can read how there is hope in the midst of pain and how possible it is to be having and living a peaceful and abundant life, with Him by your side.
Isaiah 43:18-19 NIV
"Forget the former things; do not dwell on the past. See, I am doing a new thing! Now it springs up; do you not perceive it?"
~ Cherie in Manila (Tagalog Translator)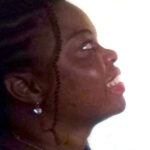 It's strange I have always tried looking jobs online to work from home, and always the two things or tasks that I applied for had been translating and proofread, there was never an opening, and so I just stop trying. but I was always trying, looking on my own. After a while of sending PR in English, I received a message from someone in the translations team. She mentioned (I vaguely remember exactly what she said) but it was something about how I'm always writing in English being from a Spanish country and asked me if I'd be willing to translate to help other Ladies and of course I accepted. I think it was God leading because I wasn't looking anymore, He brought the translating to me, and this didn't only help other ladies but It also helped me, because each lesson that I translated and now proofread I learn something and practice whatever principle I learned. I help encourage others in their language, or better said in a language they understand better, and I encourage myself too. He gave me another desire of my heart and I didn't really notice, now I say thank you, Lord. As much as I'm from a Spanish speaking country, where I live the ethnic group I'm identified with, I'm from a place that speaks a creole English, but I love standard English. So, He permitted me to translate and proofread from home just what I was looking for and at the same time be a blessing for others through these words of encouragement.
Delight yourselves in the Lord and he will give you the desires of your heart. (This is how I repeat it)
"Take delight in the Lord, and he will give you the desires of your heart" Psalm 37:5.
~ Jewel in Honduras (Spanish Translator)

When I did the free lessons the Ministry provides I thought that I had learned so many things about God's Word that I never knew. Then when I started translating I was re-doing those lessons in essence even though I was not journalling. a Dear friend of mine (who has been going to church for 30 years) remarked at my knowledge of the Word. This is by far the best job in the world and I want to thank my HH for entrusting this to me. And also want to give thanks to the wonderful team He has blessed me with. They are all my Prayer Partners God bless each and every one of you.
~ Mercy in South Africa (Afrikaans Translator)