Horses Hoped For was beautifully Read by ~Mia in South Africa, Yvonne's daughter.  ☊ Part 1  | ☊ Part 2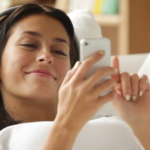 If you'd like the opportunity to give a donation,
which will be used to distribute books to countries
in need of encouragement, click here.
You may also enjoy listening to the author, Erin's 🎧 Recording, of HH4 that she recorded for her grandchildren.
★★★★★ 
~ Paula in Brazil
While proofreading Tara's "Horses Hoped For" in Portuguese, I felt so touched and I knew I had to share it with my children! It is a great way to talk about the amazing Heavenly Father they have! So I asked them to come and listen to a wonderful history called Tara's "Horses Hoped For" <3
But before beginning, I had to look for the pictures we have with Tara in our home, I asked them if they remember when Tara was here in Brazil and she came to visit us? They say: "Yes, yes!!" And my son added the remembrance of our dearest Sara, he said: "We had two of your friends here, Mummy, isn't it?" I said yes, with tears in my eyes, while remembering the great moments we were blessed with the visit of these two angels Tara and Sara during different periods, in our home \o/ - "for they may be angels from God showing up as your guests." Hebrews 13:2
Well, since we were ready with such amazing memories, we started reading Tara's "Horses Hoped For" and it was a precious moment we had together. My children are hoping for things they want so much, and both of them had a "NO" from their father, so they related, and I felt the same. Reading how Tara acted, trusted, and had what she hoped for, they could find the words of encouragement to brighten their waiting room 🙂
It was a special time we had together, reading all the promises, knowing about the fruits of obedience, following how things were unfolding in the appointed time, while Tara and her siblings were waiting for their Heavenly Father, Who supplies all our needs, gives us in double even with we think that it is impossible because there is not the impossible for Him!
I confess that much of the time I feel like I am failing in teaching my children, while reading I asked my HH to talk to them, to open their hearts, they are now 12 and 14 and things are changing in their minds and hearts, but I know He will achieve infinitely more than my greatest request, my most unbelievable dream, and exceed my wildest imagination! Thank you, my Love!
The next day, I shared with Tara the precious moments we had because of her testimony, and I also shared about my "failing feelings" and she wrote me back such encouraging words that I want to share with you so that can also feel, seeing your children growing and beginning to experience things you don't want them to experience or at least if you could, you would protect them from the wickedness of the world. So here Tara's beautiful words that I know will encourage you as they encouraged me:
"Paula, what is more important than what you speak to your children, it's how you live your day to day life that they observe, and you are the most beautiful reflection of Him... You are teaching them through your actions. Plus, I have a feeling that you do share so much ❤️❤️ that they are listening to and will not depart from when they're old."  Thank you my dearest and sweet Tara!
I am so happy to have all of these great witnesses who encircle us like clouds, and that share their lives with us so we can also share with our children for them to know and love their Heavenly Father that loves them much more than they can imagine 🙂 I feel so honored and so loved to be called to be His bride so I can be a better mom to my children.
Thank you so much Erin for all you have been sharing with us through the "His Princess" stories! Thank you for opening your heart and teaching us 🙂 And by your way of living and trusting, we all can long to live a special relationship with the Man of our dreams, and this is because of you, dear Erin, we love you!!!