I want to thank the Sisters and Partners of this ministry along with Erin the Founder for performing this wonderful job of helping many women who like me are in crisis in their marriages and relationships. For providing all these free courses, which are full of Biblical principles of God's word that helped me to renew my mind, and to develop a deeper relationship with the Lord becoming his Bride. Thanks to all of you may God continue to bless you !!
Before finding the RMI, I was living one of the worst moments of my life and my relationship. I was totally lost and hopeless, I always prayed to ask God for direction, until one day be praised, my Lord !! I found the "Hope at Last."
Lord, I will be eternally grateful to you, for you heard my cry for help and I go to this ministry where I found encouragement. I was being fed spiritually and growing every day more in my intimacy with the Lord, and my life changed completely. Words are inadequate to express such gratitude! For all that You are and for that you have become to me.
Beloved, I wish you blessings in your Restoration Journey and enjoy every stop. Rather explore all of these features that are being offered to you. Seek and always focus on your relationship with the Lord, and not the restoration of your marriage, and you will live wonderful moments and feel peace taking care of your whole being. Good travels!
Dear Sister, trust in the Lord with all your heart, give your ways to Him. Let Him lead you on your journey safely, and take care of you, heal all your aches and pains and rest in His arms of love as his "Bride".
~ Sabina in Brazil
Dear Friends, thank you for this 30-day Renewing Course and online material that you have provided me with. I am what I am today and I thank the women as you are inspired by God to give us hope to every corner of the planet. GOD BLESS YOU in double!
My situation before I came to your ministry was a real disaster! I don't even know where to start! In short, it was I who asked my husband to leave the house because I could not stand the betrayals, lies. I was desperate for help, but I did not know where to look, I prayed, went to the church, I saw all the material on the Internet regarding how to rescue your marriage so I started practically and then it started to wear me out because I did not see results. Without knowing what else to do, I asked for a separation. Thanks to a Partner of yours online that I do not know who gave me a light finally and here I am today! Oh, glory! He alone is worthy of all honor. Thank you very much, the teachings are fantastic. Every Lesson I learned something good to continue.
Lord, my Lord, how wonderful and awesome is your name in all the earth! My HH "Heavenly Husband", my everything, my liberator, my fiancé, you who called me to you as a woman, you who welcomed me in your arms, gave me consolation, corrected me when I was wrong. You will be forever my only love my Darling. Thank you for being with me in the process of letting go, of keeping my mouth shut. I only have one word to tell you, thank you, Lord.
Dearly Beloved, I hope from the bottom of my heart that you will find the peaceful life and rest of your soul as you experience Him. That this Course that I now have had the opportunity to do will be your guide to be closer to Him. May He be your Shepherd, as you say in Psalms.
Be encouraged Beloved, this is a gift that God is giving you so do not worry about anything, He will take care of it! God bless you! Finally hope!
~ Adi in the UK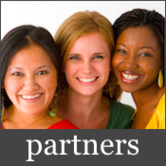 Consider Becoming  One of our Partners

Luke 6:38 "Give, and it will be given to you. They will pour into your lap a good measure—pressed down, shaken together, and running over. For by your standard of measure it will be measured to you in return."

Matthew 6:19–21 "Do not store up for yourselves treasures on earth, where moth and rust destroy, and where thieves break in and steal. But store up for yourselves treasures in heaven, where neither moth nor rust destroys, and where thieves do not break in or steal; where your treasure is, there your heart will be also."