Dear Brides, the day after arriving in Istanbul, Turkey, Sara and I made our way to a nearby mall that had an Apple Store! If you read my previous testimony "Blessing Overtook Me," I shared about my lost phone, and I was so excited to be on my way to see about replacing it!!! The phone I was looking for appeared to be in front of me, but as I explained the version I needed to the staff worker, he said they didn't have it! Yet, this time, I felt complete peace about it!!
"Meanwhile, the moment we get tired in the waiting, God's Spirit is right alongside helping us along. …That's why we can be so sure that every detail in our lives of love for God is worked into something good." Romans 8:28 The Message (MSG)
Still without a phone, and how much I believe in the beauty of waiting  may just mean I will be getting my new phone and have my oldest brother with me. Yes, He is asking me to wait until I get back to the U.S. many weeks away, but when I get it, I know my brother loves this type of thing!! And also because the Lord knew I do feel a bit insecure making this kind of important purchase on my own— so there you go!
"O continue Your lovingkindness to those who know You, and Your righteousness to the upright in heart." Psalm 36:10  
"O magnify the Lord with me" Psalm 34:3
Yet, I do believe the cutest thing about this all is that my temporary phone (an old phone I used also while traveling)— is somehow, miraculously, linked to my mother's phone —allowing her to see all my activity! It's her dream come true and she's loving it!!! Just the other day she informed me that she'd found my drafted PR in the notes section of her phone and how wonderful it was to be able to grab and make it ready to post!
Also from ~ Tara from the U.S.
Typhoon that hit Japan near the Osaka / Kansai Airport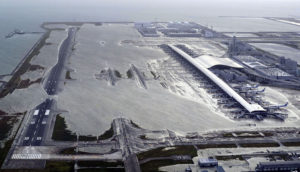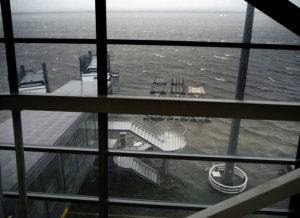 Another praise I wanted to share was about the awesomeness of the Lord's protection!
As many of you may remember the international news was recently covering the powerful Typhoon that hit Japan near the Osaka / Kansai airport. My family members in the states were concerned about our family in Japan who live very near the city hit, and even my cousin whom I don't get to speak with often reached out to me to know what news I had!! Thankfully they were all fine, but I'd taken a look at the footage and photographs, and I couldn't believe how severe it was!!!
The amazing reality of it all is that this hit and made landfall just 18 days after I flew out of the Kansai airport!!! I could have easily been right there during this time —trapped inside the terminal. Evacuation relief was not able to assist right away, and so travelers had to wait it out. Can't imagine the panic this would have caused my family!?! When I think about this, it doesn't make me nervous or fearful of traveling, but instead, it proves His protections and love for me as His bride!!! How immensely important it is to be exactly where He wants you to be!!!
As you've been reading, He's LEAD Sara  & Tara along their own routes but their routes again merged when they met in Istanbul. Now they are each heading off once again on their own—alone with their HH.
So, once again, be sure to FOLLOW His brides individually until they meet again back in Turkey to continue the LALTour together again!
Sara  and Tara are on Instagram #LALBride
If you're one of His brides too— consider meeting to fellowship with them along their Abundant Life Journey. Sara is on her way to Brazil, while Tara is touring Asia: the Philippines, Japan, Singapore—then onto Australia!!
If you are serious about meeting either of our brides, please email:
We can let you know the dates and locations of where they will each be and forward your email on to them.
MINISTRY NOTE: Tara and Sara left Italy, after living in Sicily resting with their HH and doing ministry work—then departed from Rome—to continue on their LALTours alone with Him.
If you've just joined following the Encourager blog, it began when Tara met Sara and began traveling, with their first country Athens, Greece!! (Acts 17:16) then flew up to Dublin, Ireland and then traveled north by train to Belfast, Ireland. Belfast is where Erin's grandfather was born and immigrated from.
After Ireland, they crossed the Irish Sea by ferry and made a short stop in Glasgow before heading toEdinburgh, Scotland.
Then Sara   Tara took the train down to London, England where are meeting at least 3 brides who've contacted us! One is Adele whose RMT you read last Saturday "Was I Sincere in the Apologies I Made to Him?" They are so excited to finally meet her!
Their first stop on the European continent was PARIS—where they hadn't even planned to go! Yet He lovingly orchestrated a meeting with two brides in Paris, France and also another bride (and former minister) after traveling through Vienna, Austria. Saturday they were so excited to meet and spend time with Aimée in Slovakia!!
Our brides went onto Venice, Italy then stopped in Florence and Pisa before heading to ROME. For the next six weeks, they rested physically but worked in Sicily.
If there is ONE principle we repeat and follow it's He LEADS ME…
Psalm 23: 1-3—
"The Lord is my Shepherd, I shall not want. He makes me lie down in green pastures; He LEADS ME beside quiet waters. He restores my soul."