♕Today's Promise: "The Lord is good to all who trust in Him." Lamentations 3:25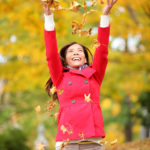 Nazik, how did your Restoration Journey actually begin?
My restoration journey started in September three years ago. My EH (earthly husband) and I had just married in March of that year. We were already partners and we lived together for two years without making our union official. From the beginning of our relationship, the Lord used several people who confirmed that our union was the will of our Beloved. However, my EH (earthly husband) and I were encouraged by everyone to live together before we married, and today I am sure that the crisis we faced was due to this gigantic disobedience to the voice of the Lord. 
I come from a home without any marriage structure. My parents broke up when I was seven and I never had any example of a Godly marriage. Quite the opposite, after the separation of my parents, I went to live with my father and he raised me to be independent and self-sufficient. So you can already imagine that I would not know at all how to be a good wife after having my dad live with many women coming and going. 
My husband also comes from a home without a spiritual foundation. His father got involved with several other women besides his mother and even had a daughter outside of marriage during the period when we lived together. So my EH (earthly husband) decided to live together without any conditions for that. 
Everything escalated after a big fight, when my EH told me that if he had to make a decision that day and decided what was best for his life, he and I should be separated. That sentence scared me a lot since we had only been married for 6 months. And before we got married, we separated a few times because we couldn't understand each other at all, but soon after we came back because we still liked each other. 
After I got married, I thought I would never go through a separation again, but what I didn't know was that the strength of my marriage was not in the fact that I got married, but in God as the Lord of our lives. We lived as Christians, but we had little to no concern or knowledge about the Kingdom of God, so like it says in Matthew 7:24-27, "Everyone who hears these words of mine and does them is like a wise man who built his house on the Rock. The rain fell, the flood came, and the winds beat against that house, but it did not collapse because it had been founded on the Rock. Everyone who hears these words of mine and does not do them is like a foolish man who built his house on sand. The rain fell, the flood came, and the winds beat against that house, and it collapsed; it was utterly destroyed!" 
How did God change your situation, Nazik, as you sought Him wholeheartedly? 
It was when I commented to a friend that I was going through some problems in my marriage that she encouraged me with the Word of God telling me that I had left the Lord. She said He was in second place in my life and for this reason God Himself was using a crisis in my marriage to call my attention to return to the arms of the Lord. She even gave me the following verse for me to meditate on: "May your happiness be in the Lord! He will give you what your heart desires." (Psalm 37:4) 
That day was a watershed in my life, a turning point. I started SG (Seeking God) with all my heart in Christian books, the Bible, and with my prayers. Without realizing it, I put my work and my marriage above the Lord and it is logical that our Beloved is jealous of us and will never allow anything or anyone above Him. And we should be very happy that He uses our marriages to draw us closer to Him because it shows how much we are loved! 
"Infidels, do you not understand that the friendship of the world is an enemy of God? Anyone who wants to be a friend of the world is an enemy of God, that he did dwell in us?" (James 4:2,4-5) 
A few days later our Beloved used a person who did not know anything about what I was going through, to tell me that I was to keep "fighting that He would be the center of my marriage." There my faith was established, and I decided to trust God. A big warning, beloved ones: I started my journey more than 2 years ago. And I fell and got up many times until I understood that the restoration of my life and my marriage was not a momentary issue but an eternal and constant journey. We have weaknesses in our flesh that can only be contained with a firm spiritual life in our relationship with Him, so don't be under the illusion that when the storm passes and your spouse returns home, you can relax, stop reading books, stop your courses, stop your daily devotionals, etc. 
We all need to remain in continued spiritual growth so that our homes remain on the unshakable Rock that is our Beloved and HH (Heavenly Husband). "So whoever thinks he is standing is better to be careful not to fall." (1 Corinthians 10:12) "Therefore, whoever hears these words of mine and practices them is like a prudent man who built his house on the Rock. The rain fell, the rivers overflowed, the winds blew and hit that house, and it did not fall, because it had its foundations on the rock. But whoever hears these words of mine and does not practice them is like a fool who built his house on sand. The rain fell, the rivers overflowed, the winds blew and hit that house, and it fell. And her fall was great." (Matthew 7:24-27) 
My EH (earthly husband) did not want our marriage anymore. He just didn't make the decision to leave the house because he didn't want to rush, but he treated me coldly, while I suffered and despaired. So I searched the internet for marriage restoration and that's when I found RMI. This ministry really taught me all the necessary truths that are in the Word of God regarding marriage. 
I read Erin Thiele's book, How God Can and Will Restore Your Marriage. I read it many times and still read it today. Through this book that was written by someone who has been through what I went through and what you are going through, I learned to fight in the spirit and not in the flesh, although I still see that I need to be transformed every day. After all, in fact, we don't have a crisis in marriage, we have a spiritual crisis just like Erin says. A crisis in our relationship with our Creator.  
What principles, from God's Word (or through our resources), Nazik, did the Lord teach you during this trial? 
In reading Erin's book I was able to be prepared to be a servant of the Lord, a pillar for my home. I learned that the world has its model of marriage, but this model does not sustain the relationship for long and always ends in pain. The world says that submission is a thing of the past, but beloved, nothing that is being taught in the Bible is passed, quite the contrary, the Word of God is renewed every day. Is it not true that the same verse cannot be interpreted in countless ways? "... each husband must love his wife as he loves himself, and each wife must respect her husband." (Ephesians 5:33) God made us in His image and likeness, so He knows us perfectly, and He already knew the possibility of our failures. In the above verse, God is not saying that only the man should love and only the woman must respect, He is only highlighting the areas in which both need more attention. 
God has shown me that it is not by saying too much that I will be able to convince my EH (earthly husband) to change anything that I know is wrong. I learned that I must listen to my husband when he asks me for something even though I don't see the need. Men and women were created differently and play different roles, but the husband supports the wife and the home and she assists her husband by giving that special touch that flourishes their lives. "So also you, wife, must obey your husband so that if he does not believe in the message of God, he will be led to believe by the way you act. honest and respectful." (1 Peter 3:1-2) "But I want you to understand that Christ has authority over every husband, that the husband has authority over his wife and that God has authority over Christ." (1 Corinthians 11:3) "For the husband has authority over the wife, just as Christ has authority over the Church. And Christ himself is the Savior of the Church, which is his body. Therefore, just as the Church is obedient to Christ, so the wife must obey her husband in everything." (Ephesians 5:23-24) "Then the Lord said: It is not good for man to live alone. I am going to make him someone to help him as if he were his other half." (Genesis 2:18) 
In a nutshell, I learned the power of spiritual weapons such as faith, fasting, prayer, silence, and reading His Word. All these God-given weapons made it possible to cross the desert. There were many tears, but my HH (Heavenly Husband) kept me going when the struggles were too big and made me want to give up. It was very painful to go through the mill, but everything was the perfect plan from our Beloved to make me live in an abundance of happiness. I confess that at first I looked for and focused on my EH (earthly husband), but as time went on, I became much more concerned with pleasing my Lord, and that made all the difference. Our search must be only God who knows what we need, knows the right time for everything, knows what is good for us. We just need to trust. 
What were the most difficult times that God helped you through, Nazik?
One of the lessons in the book How God Can and Will Restore Your Marriage talks about the reasons that lead our spouses to adultery. Reading about adultery in the book, I realized how long that chapter was, and then I asked myself, "Why am I reading so much about betrayal if it didn't happen?" Yes, beloved ones, it had happened! And God is so magnificent that He prepared me to know about this so I was able to be ready for the moment when my EH told me. My ground opened up when he told me of his adultery, but at the same time, I felt that I was being enveloped by a HUGE peace that alleviated my pain in a supernatural way. And I was able to immediately forgive him for that. In my normal state, I would never be able to forgive a betrayal right away, but this is how our Beloved does it. He does more than we can do. Beyond what we can even imagine. "Because if you forgive people who offend you, your Father in heaven will also forgive you." (Matthew 6:14) "Then Peter came close to Jesus and asked, 'Lord, how many times should I forgive my brother who sins against me? Seven times?' 'No!' He replied, 'You must not forgive seven times, but seventy-seven times."' (Matthew 18:21-22) 
Nazik, what was the "turning point" of your restoration?  
One of the biggest reasons why God allows a marriage crisis is when we start to neglect His existence. When we allow work, conceited achievements, children, and husbands to come first in our lives God cares too much for us to not get our attention. Understand beloved ones: I am not saying that we should neglect our family and personal life. No, we must take care because all this is a blessing from the Lord, but none of this should be above God. The moment I understood this commandment, everything changed. I started to not care and not worry about my marriage restoration, the shame of separation, my college that was not finished, my debts, or anything else. I put EVERYTHING and everyone in the hands of the Master so that He could do EVERYTHING I could not do. 
I began to seek God every day in His Word and in Love Songs fall in love with Him. I started to focus on making the Kingdom of God grow, giving love to others, helping anyone who needed help through the tools I had in my hands, and then I could be filled with peace. A peace that can only be divine, because for the reasons we are all living through it cannot be acquired, worked for, or earned. 
After a while, I could understand that what motivated me to disobey the voice of God was my fear of losing my EH and for not recognizing that the God I had been looking for since I was 14 was the God who created heaven and the earth with the power of His voice! Nothing was impossible for Him. I realized how much this same God who created everything and even myself was everything I would need to live and have an abundant life with the love of His Son, my HH. 
What we take into eternity is our relationship with the Lord. Our Beloved does not abandon us, does not sadden us, does not hurt us nor tell us lies. He is faithful, protects us, blesses us, and loves us. And loves a lot! "The Lord is a warrior; his name is Lord." (Exodus 15:3) "The Lord is my shepherd: I will lack nothing." (Psalm 23:1) "The Lord is good to all who trust in Him." (Lamentations 3:25) "The Lord is the only God; only God is our rock." (2 Samuel 22:32) "The Lord is kind and merciful, not easily angry, and very loving." (Psalm 103:8) "I know that the Lord is great; our God is above all gods." (Psalm 135:5) "The Lord is kind to all and cares for all his creatures with care." (Psalm 145:9) "But you, Lord, are God of compassion and love; you are always patient, kind and faithful." (Psalm 86:15) "But the Lord Jesus is faithful. He will give you strength and deliver you from the evil one." (Thessalonians 3:3)
Tell us HOW it happened, Nazik? Did your husband just walk in the front door? Nazik, did you suspect or could you tell you were close to being restored? 
Within almost 5 years of our relationship, there were many comings and goings. And in one of those, I got involved with a random guy. Dear ones, it only feeds our flesh and needs for a short moment. We are left with so much pain from regret because we were with someone due to the pain we felt for the loss of those we really loved. So don't be pushed into something stupid. God has no one better than your EH for you, as well as no one better than you for Him. Rest in the Lord and do not act out of anger, disappointment, or hurt. We Christians must not follow our hearts. "Because we live by faith and not by what we see." (2 Corinthians 5:7) "Who can understand the human heart? There is nothing as deceiving as he is; he is too sick to be healed." (Jeremiah 17:9) 
A year and a half after the beginning of my journey, a friend and I were visiting a church. I had let my church go at the beginning of my journey, and this commandment helped me focus on my personal restoration because I didn't have to worry about satisfying what the church or the fellow members thought was how I was supposed to follow the Lord for my life. Just asking for prayer makes people curious, and quick to give unwanted and most unbiblical advice and rumors are spread.
Well, while visiting this church, the Lord used a person to deliver a prophecy to me. This person said that I should trust in the restoration of my marriage because it was God who gave me my EH (earthly husband). A few weeks later my EH and I decided to meet to see each other and talk (we hadn't spoken for 2 months), so getting away from home and going out was a big thing. 
When I decided to just trust the Lord and stop wanting things to be my way, everything was different. He became more calm and caring. I had asked God if it was His will, to restore our marriage before our wedding anniversary, and as I "delighted myself in Him" the Lord was very wonderful to hear my voice. 
We spent our wedding anniversary like two lovebirds. When we returned, it was not an instant restoration and it has not been easy and it cost a lot until I understood that I should write my testimony because I, like many others, fantasized about a stereotype of restoration as in a fairytale, but we have seen that it is not so. 
Today I see that we will be restored forever because every day we learn something new. My EH continued and continues to do things that sadden me. And because I am just as human, I am certainly doing things wrong. But I know that God is taking care of all things and the work that He started He will finish. "For I am sure that God, who began this good work in your life, will continue it until it is complete on the Day of Christ Jesus." (Philippians 1:6)
Would you recommend any of our resources in particular that helped you, Nazik?
Without a doubt! The emails that arrive every day with daily encouragement, the books "A Wise Woman" and "How God Can and Will Restore Your Marriage" are the foundation for every marriage. The courses, the ministry website, etc. All of this content has its foundation on His Word and everything most valuable that I started to do that started the process of restoring my marriage came from the Bible and this ministry through the materials mentioned above helped me to continue on my journey to this day.
Would you be interested in helping encourage other women, Nazik? 
Yes of course! Just as I was helped, I wish to continue helping too. Only those who have passed through this valley or are still passing through will know how much we need someone who also trusts the Lord and put our Heavenly Husband first in our lives for our continued healing.
Either way, Nazik, what kind of encouragement would you like to leave women with, in conclusion?
Here at the RMI ministry, we each have received wonderful guidance on how to conduct our lives under God's obedience. I confess that I often heard the voice of God telling me to shut up and just pray and trust Him for everything, but I wanted to complain. And during each of the times when I did complain, it did absolutely nothing, quite the contrary, it only got worse. 
Fights are not good for a marriage. How stupid the world is to say that? My EH (earthly husband) and I never fight or disagree any more because being agreeable also means us remaining peaceful and trusting God to work it out.
So a piece of advice: don't complain about anything. Speak to your spouse in praise only, words that edify. We want that don't we? So give to others and He will make sure it's given to us! If there is something you would like to be different, ask God who can only change us. So treat him like a prince, just like you want to be treated like a princess.
Another very wonderful thing happened: in many prayers, I said that I loved God, but when I said that I had a lot of doubt. This was because I did not know our Beloved in my heart. I always had respect and prayed to Him from a young age as a God in heaven. But when I discovered that He is here, with me, closer than I could ever imagine, that's when I could say, "Darling, I love You! Thank You for Your infinite love. Thank You for giving me the chance to meet You."
Another very important fact too: FEAR NOTHING other than the Creator! There is nothing that escapes the control of His hands! The Bible says Do not fear 366 times. Isn't that amazing?!  "So don't be afraid of anything. Everything that is covered will be discovered, and all that is hidden will be known." (Matthew 10:26) "Our help is in the name of the Lord, creator of heaven and earth." (Psalm 124:8) "Because your Creator is your Husband; the Lord of hosts is his name, and the Holy One of Israel is your Redeemer; He is called the God of all the earth." (Isaiah 54:5) "Isn't it true that two birds are sold for a few pennies? But none of them will fall to the ground if your Father doesn't let that happen." (Matthew 10:29)
---
Find more understanding and to overcome the hurdles: #Fasting and #WWW "won without a word" simply click on the #TAG linked to Restored Marriage Testimonies.
Filed under hashtags#: courses, EH, FAL, fasting, HH, HopeAtLast.com, LOVE SONG, RMT, RYM books
Want even MORE Restored Marriage Testimonies to study and learn the linked principles to encourage you?
Read MORE Using the Translate >> Portuguese RMTs and Spanish RMTs

You'll find this in By the Word of Their Testimony (Book 10): "Blessings will Come and Overtake You"
There are even MORE testimonies available to read in By the Word of Their Testimony Full Series Packet: 10 eBooks or by purchasing them in paperback By the Word of Their Testimony Full Series COMBO Packet: Paperback & eBooks.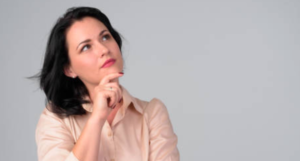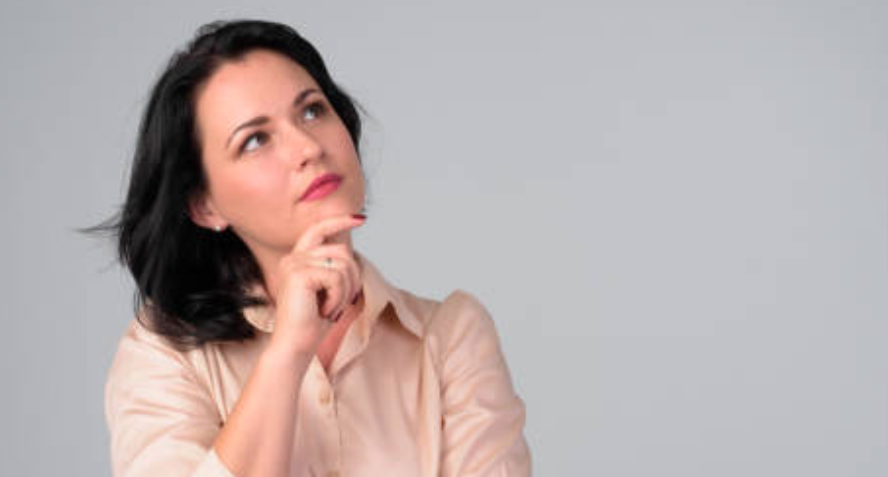 If you or your husband has returned home, submit your testimony so we can begin to encourage you to continue your Restoration Journey and invite you to our Zoom Fellowship for restored brides.