♕Today's Promise: "Trust in the Lord with all your heart and do not lean on your own understanding. In all your ways acknowledge Him, and He will make your paths straight." Proverbs 3:5–6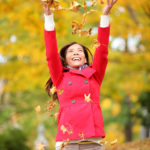 Hande, how did your Restoration Journey actually begin?
I had been married for a year and a half, my second marriage, and that's when it all started— right after the wedding. It's my fault. I was very jealous and controlling. Because I'd cheated in my first marriage I didn't trust anyone, so I'd open my husband's cell phone, scoured his emails, and always had a reason for fights. It was no big deal. I never took anything too seriously, but when my EH (earthly husband) wants to fight, my EH (earthly husband) doesn't need much. He was also unemployed, and then, in addition to all my marriage issues, our finances started to get complicated. My EH (earthly husband) was married before, so of course, he was being reduced to a loaf of bread as Erin says will happen. Partly had to do with when I had stopped working to be with my son (who was 2 years old at the time, now he is 4). 
After many months of fights, he left for his mother's house and only came on weekends, and that's when physical attacks began. Verbal attacks were already common but I lashed out when he said things I didn't like. And him gone just made me more insecure, more jealous. That's when he can't take it and physically attacked me, after I attacked him. But that never came up when we went to see the church counselors. Everyone told me to report him and ask for a divorce, but something inside me said that I shouldn't do that. 
So I searched for God, prayed, spent time in peace, but then it started all over again. Then it all made sense why. A few months later, my husband who said he was an atheist, came to accept Him as Lord, but we were still the same people, living in the same sin, so the fighting and abuse towards each other started all over again. Even worse than before.
How did God change your situation, Hande, as you sought Him wholeheartedly? 
In April of that year, after crying for a few days, and asking and begging God to show me what to do, because I was already wanting a divorce, it happened. I was searching the internet for anything that would give me any hope and found RMI. I filled out the questionnaire, started to read the book "How God can and will restore your marriage" and wow, that helped me a lot and gave me hope! But I was focused only on my restoration, so when everything went well, I put the book and lessons aside. And soon, too soon I returned to being the quarrelsome, contentious, and a complete Pharisee... the same woman that I always was. And of course, the fights started again. I did everything wrong, including looking for psychological help, when I had already read that this was not a good idea. And I almost ended it all, attempting to take my own life.
What principles, from God's Word (or through our resources), Hande, did the Lord teach you during this trial? 
In July after a horrible fight, where we spent 11 days apart, I went back to reading the RYM book (Restore Your Marriage). Then I answered the marriage assessment questionnaire again but this time the ministers insisted I go through Finding the Abundant Life. Soon after I started the lessons, my EH contacted me, we made up, but I didn't trust God alone (since I hadn't really embraced my HH (Heavenly Husband). So I still went to 2 more sessions with psychologists taking my EH. During the second session, I said a lot of bad things, and this time I almost destroyed everything, me, and him. After what I said, he hated me. He said he never wanted to see me again, and he wanted a divorce. He said nothing would ever change and that he didn't want this life for himself. I was devastated, but this time I turned my focus on doing the lessons and reading the FAL (Finding the Abundant Life) book. Two days later, I read a testimony that looked a lot like my story, and God took the blindfold off my eyes. I cried a lot, and suddenly I understood everything. That I was to blame for everything, and that I did not deserve the forgiveness of my husband or God. I felt dirty, ashamed but that was about to change.
What were the most difficult times that God helped you through, Hande?
I asked God for forgiveness and on the same day, I forgave my husband. Then God provided the opportunity to ask my EH's forgiveness. I said I knew he wasn't going to forgive me because I didn't deserve it. That I would give him a divorce because I was to blame for everything. He said he forgave me. That he loved me. This happened on a Sunday. 
As he spends the week working with his father, he stays at his parent's home during the week. He left on Sunday, and it was the most difficult week but God was changing me. I started to obey, to follow the principles of silence. And focused on fixing some things wrong here at home. But during the week GOD hardened his heart, and I then told God that I accepted whatever came from Him. I read Facing Divorce again (one of the best books so far). I told Him that if that was his will, I would accept it and that because in His eyes this was adultery, I honestly wanted out. 
The next weekend he came home to give me some money, but he said he didn't want to stay. That he was disgusted, and he didn't want to look at me. He said he had forgiven me, but he didn't want me anymore. I obeyed that principle of agreeing with him on everything and even adding more to his list. He said a lot of things about me, and I agreed. The truth is, everything he said was true, and I hadn't really recognized it until that week.
Hande, what was the "turning point" of your restoration?  
The turning point of our restoration was that day after he said all these things and I agreed and I didn't defend myself, as I'd always done before. That night he ended up sleeping here. On Sunday I continued following the entire set of principles, step by step of the book and doing my FAL lessons. I also started to read the Psalms and Proverbs and began to tithe again, this time to my storehouse.
The turning point of my life was finding my True Love, my HH (Heavenly Husband). Understanding I was the adulteress because of my unfaithfulness to Him.
Tell us HOW it happened, Hande? Did your husband just walk in the front door? Hande, did you suspect or could you tell you were close to being restored? 
It took less than 15 days, two weeks exactly when everything changed. All. Now 5 months later I can say that I have a dream marriage, which seems impossible because I am living in adultery but I am no longer my HH adulteress because He is my first love. 
My kids are obeying us now because I'm obedient to the Lord and submissive to my EH (earthly husband). Even my 16-year-old daughter, who was very rebellious, changed in an instant watching my example. My oldest daughter is reconciled to the Lord and then with her husband and began going to church. My home has peace for the first time ever. Because I am submissive to everything each day my EH has been more loving, caring, kind. He went back to wearing a wedding ring. (He had thrown it away, then he took me to buy new rings). 
We had already asked for forgiveness for everything from each other, but there are many nights we have cried together, but this time with happiness, because we never imagined that we would be like this. Today we spent hours together, talking, laughing. I don't need to charge anything because my EH does things without me saying a word. I'm still hoping that one day he will become my spiritual leader. Right now I'm on Moving Mountains and even though it appears to be about finances, the principles cover everything seemingly impossible.
Would you recommend any of our resources in particular that helped you, Hande?
I recommend everything. Read the book God can and will restore your marriage. Take the courses.  ALL of them. Read the Devotionals. Start reading the Bible (Psalms and Proverbs) and then begin reading through the entire bible. Be sure to follow everything in each of these materials. Do what it says. Because it's all true. And you will know the truth, and the truth will set you free. John 8:32
Would you be interested in helping encourage other women, Hande? 
Yes
Either way, Hande, what kind of encouragement would you like to leave women with, in conclusion?
Trust God. Obey the principles of His Word, and as the Psalmist says, 
"Trust in the Lord with all your heart and do not lean on your own understanding. In all your ways acknowledge Him, and He will make your paths straight." Proverbs 3:5–6
Don't give up on your family. Stop fighting with your spouse, but never stop fighting for your family, and for the soul of your husband. The reward is worth every effort. Praise God for this ministry, for Erin's life, and for all that are part of this ministry ... I hope that soon, I too, will be a part of your team and help bring hope to other women and men. I already talk about the site to everyone. Everyone! And there are already 4 people who are taking the courses, almost a dozen others reading the book that I bought and gave to them. Praise the Lord!!! 
---
For more understanding and to overcome the hurdles: #Tithing and #Contentious Woman simply click on the #TAG linked to Restored Marriage Testimonies.
Find more Testimonies of Emotional Pain & Suffering Healed! ★★★★★
Filed under hashtags#: contentious,  RMT, Tithing, HH, Facing Divorce, psalms & proverbs, MM, FAL
Want even MORE Restored Marriage Testimonies to study and learn the linked principles to encourage you?
Read MORE Using the Translate >> Portuguese RMTs and Spanish RMT

You'll find this in By the Word of Their Testimony (Book 10): "Blessings will Come and Overtake You"
There are even MORE testimonies available to read in By the Word of Their Testimony Full Series Packet: 10 eBooks or by purchasing them in paperback By the Word of Their Testimony Full Series COMBO Packet: Paperback & eBooks.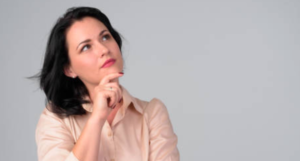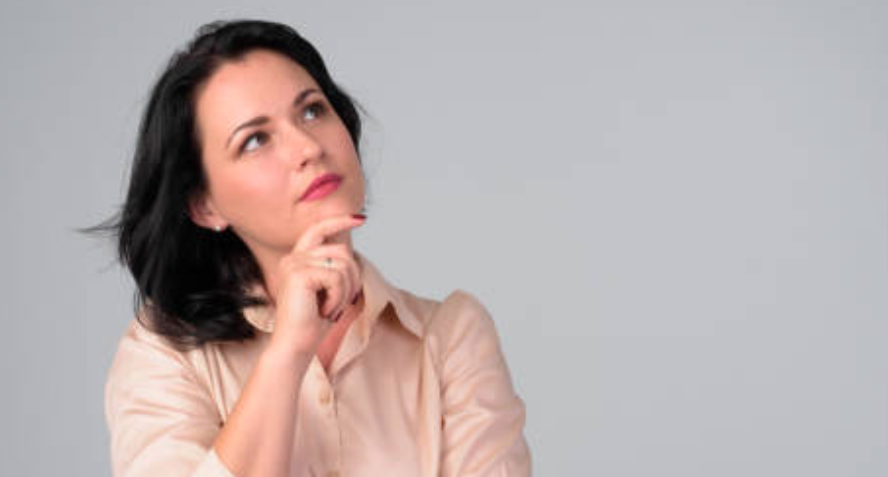 If you or your husband has returned home, submit your testimony so we can begin to encourage you to continue your Restoration Journey and invite you to our Zoom Fellowship for restored brides.