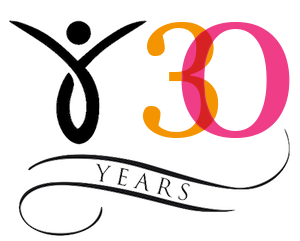 ♕ Today's Promise: "Though a host encamp against me, my heart will not fear; though war arise against me, in spite of this I shall be confident." Psalm 27:3
☊ Audio Nova 
Thank you to those lovely and blessed hearts who helped make these courses thus God's knowledge accessible to those of us who were lost and hurt. I found comfort and hope in learning and applying the principles.
I have learned so much and is changing a lot of my attitude and mindset. I'm not there yet, but I'm definitely not that same contentious, prideful, manipulative, out of control woman. God really is breaking me and the courses helped me to understand and to obey what God is doing in my life.
So thank you so much for the blessing and may you all be blessed abundantly in your giving and generosity.
You will learn so much about how God can do the impossible - Restore your marriage no matter how damaged it is already. You will be amazed at how God will change you beautifully both inside just by learning His word and obeying His principles.
The testimonies are proof that God really can do the impossible. They give courage in times of doubt and discouragement which are not uncommon in this narrow road.
I wish I had known this site earlier on, but I had already made a lot of fatal mistakes and was deep down rock bottom prior to discovering RMI. I pursued, begged, threatened, overtly contentious, shamed my husband, self-righteous Pharisee, etc.... and ended up with a protective order to stay away and threats of receiving court orders for permanent restraining orders and marriage dissolution papers, which I haven't received yet.
I felt my life was over and that I would never be able to smile and be happy again. It was so hopeless. My best friend even distanced herself and no one else was really interested to comfort me.
Thank you my Heavenly Husband for finding me and accepting me just as I am in my ugly state. I feel so amazed at the wonderful work You're doing in me. I really am loving the changes and makeover so far.
I LOVE YOU SO MUCH.
~ Nova in Papua New Guinea
I'm a tithing​ partner. Learn more​​.
In December our RMI tithe from our partners was able to help:
Convoy of Hope's FeedOne,
to feed multiple children for an entire year.
Feed the Hungry
Consider Becoming  One of our Partners
Luke 6:38 "Give, and it will be given to you. They will pour into your lap a good measure—pressed down, shaken together, and running over. For by your standard of measure it will be measured to you in return."
Matthew 6:19–21 "Do not store up for yourselves treasures on earth, where moth and rust destroy, and where thieves break in and steal. But store up for yourselves treasures in heaven, where neither moth nor rust destroys, and where thieves do not break in or steal; where your treasure is, there your heart will be also."