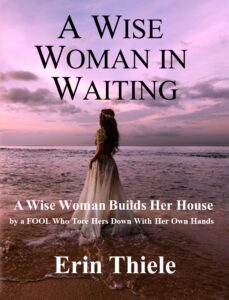 "'Test Me now in this,' says the Lord of hosts,
'If I will not open for you the windows of heaven,
And pour out for you a blessing until it overflows.'"
—Malachi 3:10

Your STOREHOUSE

 Quick 4-minute read
https://homegrownministries.com/www/c16-opening-heaven/
"This promise from God you'll discover in the Bible is an incredibly exciting and powerful statement from our Creator, isn't it? Nowhere else does God actually tell us to test Him—nowhere except in this one verse. Wouldn't you like to do something that will result in God literally opening and showering us from heaven? Can you imagine God pouring out His blessing on your life just because you tested Him and trusted He will do what He promised?
It's actually creating a new mindset to build your future on beginning today. Simply "'Bring the whole tithe into the storehouse" Why? "...so that there may be [spiritual] food in My house." See what He says, "...and test Me now [not later] in this,' says the Lord of hosts, 'if I will not open for you the windows of heaven, and pour out for you a blessing until it overflows'" (Mal. 3:10). It was our Warrior, the "Lord of hosts" who said this, which means He'll go to battle to make sure He keeps His Word!"
For the next days, we will read and discuss each section of this newly revised 🤩 Wise Woman in Waiting 🤩 https://homegrownministries.com/www/, giving us time to speak to our Beloved and then discuss what He's spoken to us, ask or pose questions—basically just ENJOY renewing our minds by washing us with His Word.
We are more than excited to be able to share this new book for all our young ladies!!