♕Today's Promise: "To sum up, all of you be harmonious, sympathetic, brotherly, kindhearted, and humble in spirit; not returning evil for evil or insult for insult, but giving a blessing instead; for you were called for the very purpose that you might inherit a blessing." 1 Peter 3:8-9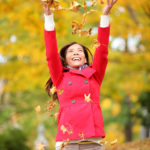 Alexis, how did your Restoration Journey actually begin?
Before starting my journey, we had been married for 3 years and a half, and in that period we had already separated two times before—three separations in three years of marriage. Imagine everything you hear from relatives, friends, people who thought they had to give an opinion? 
Since the beginning of our marriage, we have lived physically apart, because, due to his work, my EH (earthly husband) lived in another country. And I, because I was a public defender, I did not want to leave my job to follow him. Beloved, how it destroyed us! It was the stronghold for the enemy to take hold of my marriage and a lot of bad things happened. 
When our daughter was born, I thought he would be more of a companion and be closer to me, to us. Another frustration that I blamed on my EH (earthly husband). I blamed everything on my EH, I became a bitter, contentious, doled-out tough love, and was a super jealous woman who did not know how to forgive. I was everything that the Word says about the foolish woman who tore her house down. Then, my EH (earthly husband) left me, or rather, asked for a legal separation twice. 
At first, he gave up right after a conversation we had about what was best for our daughter (emotional blackmail). In the second, he didn't want to know about me and it was right after his weight reduction surgery that he had. My EH said he wanted to enjoy life, and fighting with me was impossible, so he asked for the separation and went to live elsewhere rather than stay with us. 
I still didn't know RMI, but I got very close to God. I prayed, fasted, did not look for my EH, although I followed his life on social networks. After two months, he looked for me and I had changed. Pure staging, nothing real. So, he returned home, but did not find a wise woman, on the contrary, she was the same foolish woman as before. It didn't take long for my EH to move out again, asking for a separation and this time contacting a lawyer. We fought a lot, we took offense at everything we said to one another, each contact was a hellish fight. I wanted another life, and in a way, I didn't want my marriage anymore. I called a cousin who is a lawyer to handle the divorce. As a result, I cultivated a lot more hatred and anger and told everyone who would listen. I was miserably unhappy. 
I continued to follow his life on social media and it filled me with hatred for thinking that he was happy away from me and our daughter. This led to me having a relationship with someone else, but I was even more unhappy. Women are not meant to do this at all, it leaves a scar much more pronounced than it does for a man. 
How did God change your situation, Alexis, as you sought Him wholeheartedly? 
Even with a wall of hatred between us, one day, I searched the internet for testimonies of restored marriages, until I found RMI. At first, I didn't give much importance to what I'd found. I signed up to receive the devotionals and I barely read them. I purchased the book "How God Can and Will Restore Your Marriage", but it took me weeks to start reading it. Until one day, I received an email from the ministry and scrolled the page until I found courses and read the first restored marriage in the course. So I decided to start reading the book. Beloved, each chapter was a beating in my heart. I was able to see myself in every word and identify my grave sins. I'm even ashamed to talk about the unbearable woman that I was and how hypocritical I was because I accused my husband of adultery, but I kept in touch with ex-boyfriends and I was still involved with one of them. 
Oh my HH (Heavenly Husband), how can you still love me? Then, after reading the book I started to apply the principles that Erin taught us, the first one being "letting go." I stopped following my EH (earthly husband) on social networks. I also stopped repaying evil with evil but gave a blessing, "To sum up, all of you be harmonious, sympathetic, brotherly, kindhearted, and humble in spirit; not returning evil for evil or insult for insult, but giving a blessing instead; for you were called for the very purpose that you might inherit a blessing." 1 Peter 3:8-9 and I stopped all fighting with EH. During every contact we had, that he initiated, I treated him with respect and serenity. I did not show him "love" because the hate wall was up. I started to seek more and more to be the Bride that the Lord deserves, being in His presence and working on our intimacy because until then, the Lord for me was very distant. I didn't even see Him as a friend.
What principles, from God's Word (or through our resources), Alexis, did the Lord teach you during this trial? 
Mainly "letting go"; and also to give EVERYTHING to the Lord and rest in His love, trusting God to restore my marriage.
What were the most difficult times that God helped you through, Alexis?
It was very difficult when my EH (earthly husband) sought me out for intimate matters through the internet, since he was in another state, and then he disappeared and I wouldn't talk to me for days and it would kill me inside making me feel used. But once I did it as "unto the Lord" and later remembered that He was my Lover, the shame disappeared and surprisingly, my EH stopped humiliating me this way!
Alexis, what was the "turning point" of your restoration?  
Over time, my EH (earthly husband) started talking to me more and talking about work, his routine. I realized that he was very tired because his work was consuming him beyond normal. He also confided in me that he was using medicines that stimulate concentration and kept him awake for days. I started to pray more for my EH, begging our HH to take care of him, not to allow the use of drugs, and to keep people who did him harm from His son's life. I was no longer wondering if there was OW (other woman), I started to be very concerned about his health and wellbeing, but I didn't say anything. I just took my concerns to the Lord. One day, he was very ill and was rushed to the hospital. Beloved, my husband took a lot of the medicine and stayed awake for 3 days working beyond what his body can handle that led to his breakdown. 
Tell us HOW it happened, Alexis? Did your husband just walk in the front door? Alexis, did you suspect or could you tell you were close to being restored? 
In short, after being discharged, my EH (earthly husband)  took the first plane he could and returned home for good. We had not discussed what he will do for work, but when he arrived in our city he came straight to our home. I didn't ask anything, we were intimate and he continued to stay, staying longer and longer content with the peacefulness of our home and the new me.
As Erin says, after the husband's return home, our situation often gets even worse than we had on our journey. I had to control myself a lot to obey my EH, not to argue, not to feel needy, because he did not return loving and full of love. Just broken. 
Often, I still feel distant emotionally so I am even more grateful to have a Lover who gives me everything I need. Nothing is perfect, except our HH (Heavenly Husband). Sometimes I fail to follow the principles, but the Lord uses these to draw my attention back to doing my lessons and He leads me back to His path. 
Beloved, the Lord took my EH (earthly husabnd) to begin working with people who have families, men who respect their homes and have positively influenced my EH. I am so thankful to the Lord so much for this grace, because before my husband was working with young people, who were uncommitted, with risky, nasty habits. Anyway, that was another wonderful blessing that our Beloved gave me after restoration. It still amazes me that I was once so hypocritical that I accused my husband when I was involved with someone! 
Would you recommend any of our resources in particular that helped you, Alexis?
Not just some, but EVERY ONE of your resources!! The book How God can and will restore your marriage was the key that made me want to go find and meet our Lord. In addition to the books, the courses have also been instrumental in my restoration as a person.
Would you be interested in helping encourage other women, Alexis? 
Really interested!
Either way, Alexis, what kind of encouragement would you like to leave women with, in conclusion?
Trust in the Lord and only Him, for as the Holy Scriptures say: "What no one has ever seen or heard, and what no one ever thought could happen, this is what God has prepared for those who love Him" (1 Corinthians 2:9) This was the verse that accompanied me through one the most difficult moments during my journey and that I still meditate today. Even in the worst of situations, dear friends, the Lord does not leave us and He wants to help you, not only by restoring marriages but also by restoring families, you as a person, and help you find your personal relationship with Him. I love You, my Beloved.
---
Find more encouragement and overcome the hurdle of  #Letting Go, #Fasting and #Contentious Woman by clicking on the #TAG linked to Restored Marriage Testimonies.
Filed under hashtags#: contentious, EH, fasting, HH, letting go, OW, RMT, RYM books
Want even MORE Restored Marriage Testimonies to study and learn the linked principles to encourage you?
Read MORE Using the Translate >> Portuguese RMTs and Spanish RMTs

You'll find this in By the Word of Their Testimony (Book 10): "Blessings will Come and Overtake You"
There are even MORE testimonies available to read in By the Word of Their Testimony Full Series Packet: 10 eBooks or by purchasing them in paperback By the Word of Their Testimony Full Series COMBO Packet: Paperback & eBooks.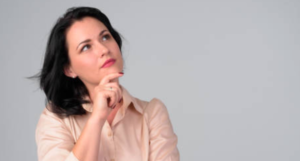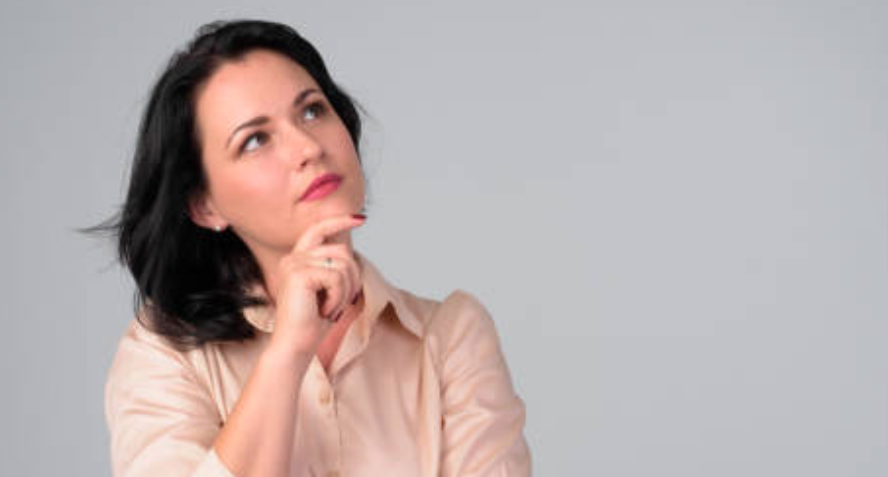 If you or your husband has returned home, submit your testimony so we can begin to encourage you to continue your Restoration Journey and invite you to our Zoom Fellowship for restored brides.