♕ Today's Promise: "So we fasted and sought our God concerning this matter, and He listened to our pleading." Ezra 8:23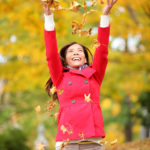 Belina, how did your Restoration Journey actually begin?
Almost a year into this journey, God surprised me with my miracle, today I can say my marriage has been fully restored. It all started when I thought everything was fine, I trusted my husband fully when he started to work with his parents in a small town, close to where we lived. It interfered with our life at home and I continually either harassed him too much about it or I teased him, because I wanted him to work here, in our city, sleeping at home every day with me. We had a daughter who was just turning 2 and he had so little contact with her, besides like all feminists, I complained because he didn't help me (even though he was supporting us I wanted him to do my job too). In addition, I complained, I had to keep coming and going to where he worked, it took our marriage a lot, I started going less where he was, he almost never came home, where he was working. What really got to me is when I got there, he wasn't at home but in bars and when he was at home he was on his cell phone and he didn't talk or look at me anymore when I spoke to him (of course I wasn't loving just ranting). 
Even though I have been a Christian and gone to so many retreats for women, I did not know what God said about being a wife, and worse, I did not have a real relationship with God. One day God spoke to me in a dream, in the dream I experienced everything that actually happened. I woke up desperate, hysterically crying. I had closed my eyes to what was happening. I thought I could do and act any way I wanted and he would never betray me. After all, I thought I was an exemplary woman, but I was stupid. I was tearing down my house with my hands and didn't see it. I spoke with contempt, fought, accused, was bossy, thought I was the owner of our world, and was not submissive to my husband. God tried to warn me using people but I refused to see it! Until one day, my house fell. My husband was leaving me for an OW (other woman). I cried, screamed, fought, begged, and humiliated myself not to let this happen to us and to our daughter when she was so young. Nothing helped, he was gone. He moved into one of his father's houses, where he worked with OW (other woman). She had everything that was mine and was with my husband. It was at this time that I met RMI, looking for restored marriages on the net. I devoured the book How God Can and Will Restore Your Marriage in a week, I read and cried and reread and cried, each time the scales fell from my eyes and as I suffered from ignoring the truth, I was a contentious woman.
How did God change your situation, Belina, as you sought Him wholeheartedly? 
Sisters, the secret is to shut up. It is to wait on God. I sought the Lord every day, all the time talking to Him, asking for wisdom, for discernment. The situation is too complicated for us to fight alone. God introduced me to a friend-sister, a true believer, who helped me a lot and helped me learn how to pray in my prayer closet, just me with Him. She knew what I was going through, she encouraged me, she agreed with me in prayer and often would fast with me. 
"Therefore, confess your sins to one another, and pray for one another, that you may be healed. The plea of ​​a righteous person can do a lot in his performance" (James 5:16). Stay away from all those who do not understand your situation, do not talk about your life or your husband, just don't talk to anyone but God! My colleagues never knew about my separation and it lasted almost 13 months. God is faithful sisters! He knew what was in my heart, that I didn't want anyone talking or commenting on my life and especially giving me stupid advice that got me here in the first place. During that time I dedicated myself entirely to the Lord, praying and praising without ceasing. That is why we fasted and begged this blessing from our God, and he answered us. "So we fasted and sought our God concerning this matter, and He listened to our pleading." Ezra 8:23
What principles, from God's Word (or through our resources), Belina, did the Lord teach you during this trial? 
God spoke to me a lot, in all situations, before it happened He prepared me. I learned to be quieter, to think before I speak. I let go of anxiety and got busy with the things of the Lord. I encouraged other women to turn from feminism to becoming what God intended in order to be truly happy and had the opportunity to humble myself and confess my faults while sharing my testimony of tearing down my house. I begged them to turn to my Lord now before they lost their lives as I did and to speak of their problems only to Him and stop shaming their husbands. Sisters, we need to trust and believe in the Lord! He doesn't want to see us suffer, He loves us too much! He loves our husbands more than we do, so don't worry about anything. God will take care of everything! It is enough that you believe!
What were the most difficult times that God helped you through, Belina?
Seeing the photos that the OW (other woman) posted with my husband. Knowing that he was taking her to family gatherings. Having our daughter calling for her father all the time, and knowing that he chose to be away from us, killed me. My daughter got sick and became very ill and I was alone to take care of her—but through it all my Heavenly Husband supported me and drenched me with His love.
Belina, what was the "turning point" of your restoration?  
I started to put into practice everything that was in the book and I read in each of your courses (I took them all, I became a student of the Word). I didn't care about anything or anyone else but the Lord. I didn't send messages no matter how tempted I was. He started to come twice a week to see our daughter, and I always made him comfortable with her and then left. As time went by he came and wanted to see me, wanted to be close to me, we talked, but I was always listening, agreeing, and soon he began to speak of his desire to return home. I stopped looking at the things that OW (other woman) published on Facebook (getting rid of my personal FB and opening one with my BNN so I could use it to minister to women and warn them). I didn't answer the OW (other woman) or any messages sent from her friend's phones, I just deleted them when I saw who they were coming from. I let go of my EH (earthly husband) completely in my heart! I truly delivered it to the Lord. Soon I no longer cared about the restoration of my marriage! I cared about my restoration with my Lover only! I just wanted my Heavenly Husband, in short, because my relationship with Him was pure and true, He was mine and I was His, that was more than enough for me. If this is not how you feel dear sister then this is what is in the way of your restoration and your happiness.
Tell us HOW it happened, Belina? Did your husband just walk in the front door? Belina, did you suspect or could you tell you were close to being restored? 
One day, my husband came to visit our daughter and wanted to talk to me. He said he noticed how different I was and that I'd entirely changed. He said that I was calmer, more serene and that made him see that he still loved me and wanted to come home. Dear ones, I was so serene, I am entirely at peace, peaceful that I just said: "You need to be sure of what you want because I am very happy the way things are now." When I began my journey I imagined I would be jumping for joy, talking nonstop, but no! God was with me, He kept me quiet! My husband realized that I was happy and different! And I was! Because He was with me, He was all I needed! After we talked, it took another 21 days for him to come home. But I wasn't anxious and I didn't even call him. I put all my hope in the Lord and was grateful I had more time to be with Him. He knows the best for us! He knows the right time for everything! I believe this is when many fall down, fall back to their old ways, and begin to pine after their husbands, which breaks the heart of our Beloved and He knows He isn't able to return our husbands back home to their families.
Would you recommend any of our resources in particular that helped you, Belina?
Begin with the book How God Can and Will Restore Your Marriage, take each of the Courses, and get serious about your studies. Start your day with the Daily Devotionals. I point everyone to everything on your site! You are a gift from God and I treasure having been led here to RMI, I thank and praise for the life of Erin and for each woman who is part of this beautiful ministry!
Would you be interested in helping encourage other women, Belina? 
Yes for sure. I pray daily and ask God to put women in my life who need help. I talk about my testimony, warn them and talk about how great God's love is for us!
Either way, Belina, what kind of encouragement would you like to leave women with, in conclusion?
My marriage has been restored by the Lord! That's all I can say! At first, it was not easy, the OW (other woman) sent me several messages, threatening me, lying that she was with him at all hours of the day and night (and blocking her didn't help) However, I did not answer (nor read) any message from her. I kept my eyes and hope on Him, praying, fasting, and soon falling in love with my Beloved HH (Heavenly Husband). 
Dear ones, when our husband returns home the war is not over. When they come back is when the war really begins, so it's now that He's teaching you to focus on Him, to pray, and allow Him to intercede for us at all times! The enemy has lost and he does not like to lose, he will use everything he can to reach us, so we must always be on the side of HIM who can do all things! The Lord!!!! 
Dear ones, I have been through what you are going through and I know how difficult it is! I read the testimonies and praised God for His love, and cried out that one day I would write my testimony! I dreamed of writing and shouting MY MARRIAGE HAS BEEN RESTORED BY THE LORD! Believe it!!! Trust!!!! Truly surrender everything to God! 
Dear friend, He loves you! HE wants the best for you and your family! Many may say that their marriage is hopeless (I hear this a lot), but don't believe me, believe Him that YOUR MARRIAGE can be restored. YES! God can RESTORE your marriage!!!! Just trust! Shut up! Let go! Let go of everything that keeps you from the Lord! Say to the Lord, "You are my refuge and my strength, my God, in whom I trust". Psalm 91:2 "God is my salvation; I will have confidence and I will not fear. The Lord, yes, the Lord is my strength and my song; He is my salvation!" Isaiah 12:2 Say, "Even if I walked through the valley of the shadow of death, I would fear no harm, because You are with me, Your rod and Your staff comfort me." Psalm 23:4
---
Find more understanding and to overcome the hurdles:  #Letting Go, #Contentious woman, #WWW "won without a word"and #Fasting Facebook simply click on the #TAG linked to Restored Marriage Testimonies.
Filed under hashtags#: courses, EH, fasting, gentle & quiet, HH, letting go, OW, RMT,  RYM books, www
Want even MORE Restored Marriage Testimonies to study and learn the linked principles to encourage you?
Read MORE Using the Translate >> Portuguese RMTs and Spanish RMTs

You'll find this in By the Word of Their Testimony (Book 10): "Blessings will Come and Overtake You"
There are even MORE testimonies available to read in By the Word of Their Testimony Full Series Packet: 10 eBooks or by purchasing them in paperback By the Word of Their Testimony Full Series COMBO Packet: Paperback & eBooks.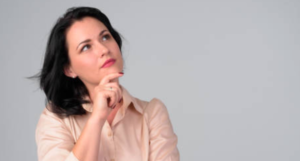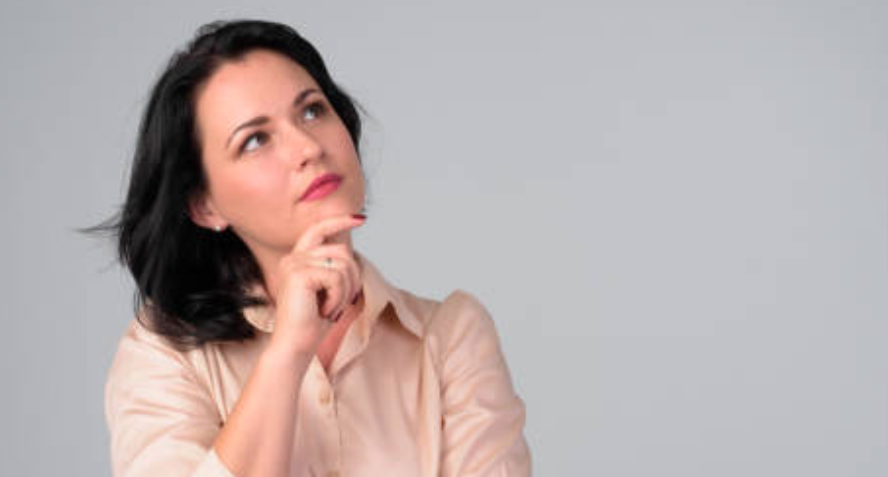 If you or your husband has returned home, submit your testimony so we can begin to encourage you to continue your Restoration Journey and invite you to our Zoom Fellowship for restored brides.